Normal life will not resume for at least six months, a key British government doctor has said, as she warned of the "worrying" first confirmed death of a frontline NHS worker with coronavirus.
Dr Jenny Harries, deputy chief medical officer for England, said the nation will not be in "complete lockdown" for half a year but social distancing measures will be lifted gradually.
A consultant has become the first frontline NHS hospital worker to die after testing positive for coronavirus, NHS England said. Amged El-Hawrani, aged 55, died at the Glenfield Hospital in Leicester yesterday evening, the University Hospitals of Derby and Burton (UHDB) said.

— Fergal Bowers (@FergalBowers) March 29, 2020
Dr Harries' warning at today's coronavirus press conference came as the government placed all parts of the UK on an "emergency footing" in an "unprecedented step in peace time".
Cabinet minister Robert Jenrick also said "we simply cannot" ask health workers to go on to the frontline without adequate protective equipment, shortly after the NHS announced the death of a 55-year-old consultant with Covid-19.
All parts of the UK have been put on an "emergency footing" as 209 people have died from Covid-19 there in the last 24 hours. While in the United States deaths have doubled since Thursday and now stand at over 2,000. In Italy the virus has claimed a further 756 lives. #covid19 pic.twitter.com/S0RJxfbaJZ

— RTÉ News (@rtenews) March 29, 2020
Meanwhile, British Prime Minister Boris Johnson is warning Britons in a letter to 30 million households that things will get worse before they get better, as the death toll from the coronavirus rises by 209 to 1,228.
In the letter to be delivered to homes, Mr Johnson, who himself is self-isolating having tested positive for the disease, urges people to stick with the lockdown measures that his government has imposed to try to prevent the state National Health Service from being overwhelmed by a surge of cases.
"We know things will get worse before they get better," Mr Johnson wrote. "At this moment of national emergency, I urge you, please, to stay at home, protect the NHS and save lives."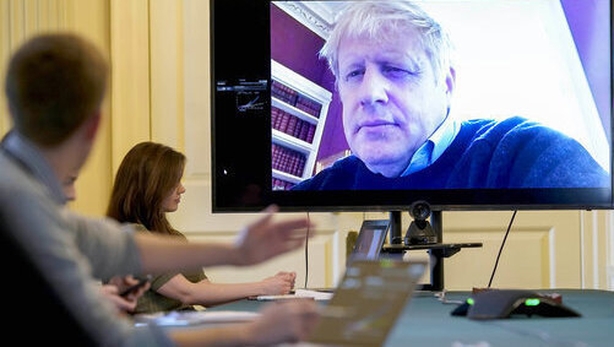 Senior minister Michael Gove said today that the government is "very concerned" about the death toll. He also said the country has boosted the amount of testing for the virus.
"The number of tests being carried out has hit 10,000 a day. We want to increase that to 25,000 a day."
The jump in coronavirus-related deaths in the UK means the total number of deaths is 21% higher than the equivalent figure yesterday. The day-on-day percentage increase yesterday was 34%.
It took 16 days for the number of deaths in the UK to go from one to just over 200. It has taken a further eight days for the total to go from just over 200 to just over 1,200.
Meanwhile, the number of people in the UK who have been tested for coronavirus has now passed 125,000.
The total as of 9am was 127,737.
On average, around 7,000 new tests a day were carried out in the seven days to 9am today.
In the previous seven days the daily average was around 5,400.
The total number of confirmed cases of coronavirus in the UK now stands at 19,522.
One week ago, on 22 March, the total stood at 5,683.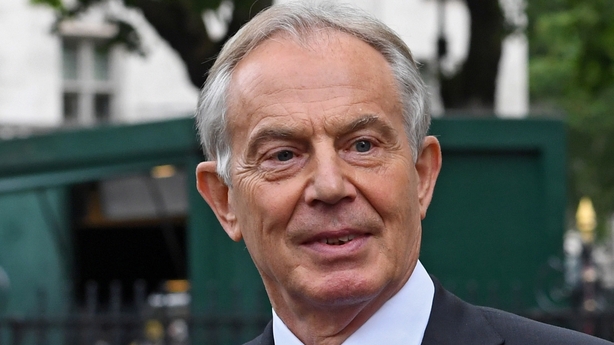 Former prime minister Tony Blair has said that a point will need to be reached where a "very large" proportion of the entire population is tested for coronavirus.
He said: "Your risk, obviously, is as you start to ease the lockdown, how do you then deal with any resurgence of the disease? This, of course, is what they're now dealing with in China and South Korea, and elsewhere.
"Unless you have that testing capability that you can apply at scale, and by the way when I say mass testing I mean I actually think you will need to get to the point where you've got the capability, and I assume we're preparing for this now, of testing literally a very large proportion of the entire population.
"You may have to do those tests two or three different times because you need all the time to be able to track what's happening with the disease, to learn where, for example, there may be a surge or a hotspot of it, and take immediate action."