Andrea Leadsom and Rory Stewart have launched their bids to be the next leader of the British Conservative Party.
Ms Leadsom has vowed to be the one to "get things done" while Mr Stewart has signalled he could back opposition moves to block a no-deal Brexit.
Speaking at the Institute of Mechanical Engineers in Westminster earlier today, Ms Leadsom said: "Outside the EU our United Kingdom has an extraordinary future - one that will build on a thriving economy to promote social justice, not only at home but right around the world."
She continued: "Our country needs a leader who will be decisive, who will get things done, but will also be compassionate.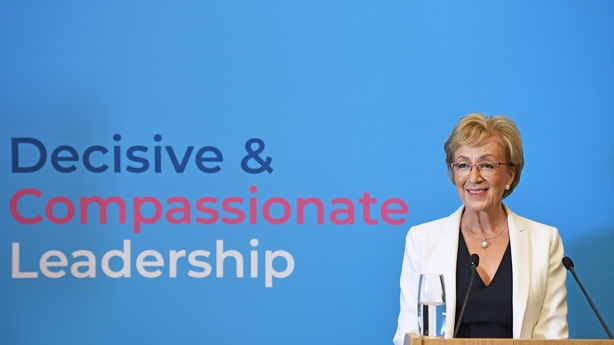 "Someone who will stand up for democracy, equality and fairness - giving every single one of our citizens the chance to fulfil their own aspirations."
Ms Leadsom said: "Over the past three years politics has failed dismally - it has failed to deliver on the biggest democratic decision in our history.
"Fulfilling that democratic decision is urgent and vital, it cannot and will not be put off any longer.
"Leaving the EU on October 31 is for me a hard, red line." 
Launching his leadership bid at a circus tent on London's South Bank this evening, Mr Stewart floated the idea of a "Brexit Assembly" of citizens to break the parliamentary deadlock on EU withdrawal.
Asked about a cross-party bid to block a no-deal Brexit and prevent peroration of parliament, Mr Stewart said: "I am entirely against no deal. I am entirely against peroration.
"I haven't read the details of this. My instinct is I would be wholly supportive of a move that tried to do that."
Ms Leadsom and Mr Stewart are among ten candidates who have secured the necessary nominations to enter the first round of voting.
The others are: Boris Johnson, Jeremy Hunt, Michael Gove, Dominic Raab, Sajid Javid, Matt Hancock, Mark Harper and Esther McVey.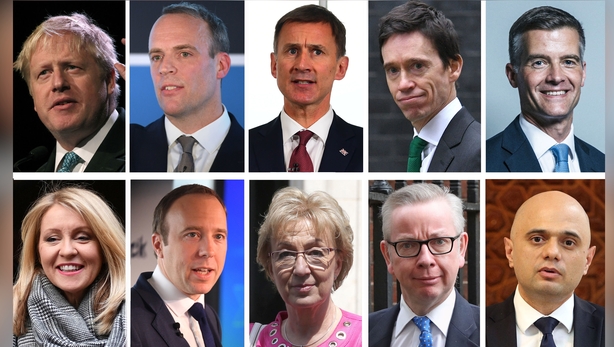 The first of the votes will take place on Thursday morning and any candidate who has 16 votes or fewer will be eliminated. 
Mrs May stepped down as leader of the Conservative Party last Friday, having failed three times to win parliament's support for a European Union divorce deal that was supposed to address Britain's biggest political crisis in a generation.
Mr Johnson is not only the bookmakers' clear favourite but, according to polls, the most popular with the 160,000 party members who will ultimately make the choice.
Tomorrow, he will commit to taking Britain out of the European Union on 31 October, warning the Conservatives "delay means defeat".
He will be addressing his campaign launch in his bid to become the next leader of the party.
"After three years and two missed deadlines, we must leave the EU on October 31," he will say, according to extracts from his speech.
"We simply will not get a result if we give the slightest hint that we want to go on kicking the can down the road with yet more delay. Delay means defeat. Delay means Corbyn. Kick the can and we kick the bucket."