A survivor of the 1974 Birmingham IRA pub bombings has told an inquest into the deaths of the 21 victims how "all" wristwatches worn by those present had stopped at the same time.
Paul Murphy was left with 33% burns after a 15kg bomb went off just feet away from where he was drinking inside the basement Tavern In The Town pub, on the night of November 21.
Minutes earlier, a bomb had blown up the nearby Mulberry Bush pub in the base of the landmark Rotunda building, off New Street, a few hundred yards away.
Inquests have started this week in Birmingham into the bombings, which also left 220 people injured, many of them with serious burns.
The then 17-year-old Mr Murphy likened the experience of being blown across the pub to "somebody clamping electrodes on your back".
He said: "You instantly know you're in trouble.
"But you're not in any pain, you're floating, you're senseless, then these thoughts come to you, your dad's going to kill you because you shouldn't have been there at 17.
"Then your senses come back slowly; smell - you smell burning; hear - you can hear screaming; sight - you're looking at somebody underneath you.
"It gets more and more and more and you begin to realise something dreadful has happened.
"Bits of bodies, people screaming, people not moving.
"It is just getting louder but it is dark, so dark in there.
"You go to the light - somebody says come here."
He described seeing rescue workers "in yellow jackets" amid the rubble, and told how his friend helped get him out.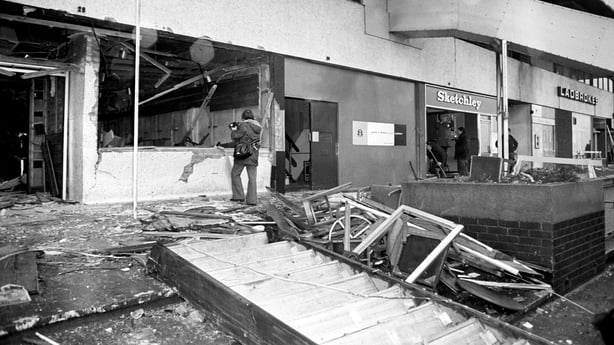 ---
Read more:
Birmingham pub bombings inquests start with minute's silence
Jurors visit scenes of Birmingham pub bombings
---
Many casualties in the pub managed to get out through a hole the bomb had blown in the wall, through to a neighbouring shop.
Mr Murphy recalled seeing part-time barman Tom Chaytor lying badly injured - Mr Chaytor would die about a week after the blast.
He also recalled seeing a young colleague of his from the city's Lewis' department store, Jane Davis, sitting in an alcove of the pub very near where the bomb was planted.
She also died in the blast.
By the time he got to street-level, Mr Murphy said there were "people everywhere", and he was moved to a nearby hotel to await transport to hospital.
He said: "We just sat there waiting to be taken to hospital.
"A couple of women were screaming, a fella was waiting.
"The blast had blown most of your clothes off, no hair, no eyebrows, your private parts are covered, because you're wearing three layers.
"Your socks were blown off to the level of your shoes.
"You've lost that much blood, it's like when you step in a river, you're squelching in your own blood."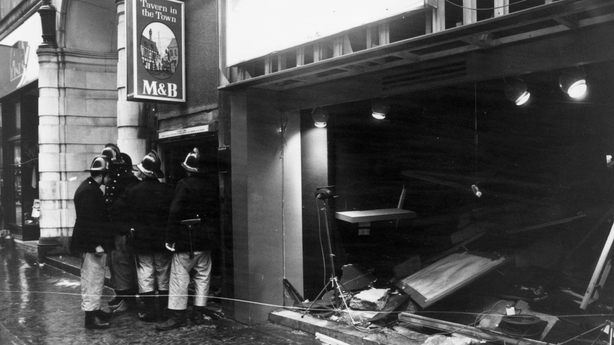 He was asked what time he believed the bomb in the Tavern went off, and he gave an account of a conversation he had with his father as he lay in hospital.
Mr Murphy said: "I did have a watch on. At hospital they take everything off you and all put in Digbeth police station and then relatives, or yourself, go and collect them.
"My father picked it up for me. It had stopped. It wasn't broken.
"It was 8.20pm. Bang on. That was about the time the explosion took place and the watch obviously confirmed it and my father confirmed it.
"He'd noticed that other watches had stopped at 8.20pm.
"He said when he picked the watch up he noticed other watches had stopped at 8.20pm. All of them."
The inquest jury also heard a written account from a survivor of the Mulberry Bush bomb, which went off minutes before that at the Tavern, describing how his watch was lost in that blast.
The wristwatch was returned to Raymond McVeighty, from Digbeth police station, and it was in good order "other than it had stopped at 8.20pm", he said.
The bombs went off between 8.15pm and 8.20pm, following a coded warning at 8.11pm.
The inquests continue.