Shooting down the drone causing chaos at Gatwick Airport is a "tactical option" being considered by police as bosses weigh up halting all flights tomorrow.
Detective Chief Superintendent Jason Tingley, of Sussex Police, said there had been more than 50 sightings of the device in the 24 hours since 9pm Wednesday, when the airport first closed.
He said that shooting the drone down was now an option after other strategies failed.
Speaking to reporters outside the airport's South Terminal, he said: "We will do what we can to take that drone out of the sky and remove that disruption so we can get Gatwick back to normal.
"One of the options is to use firearms officers if that presents itself - they have been out on the ground today and that's a consideration and a tactical option that's open to us.
"There are a number of factors in terms of range, the height of the drone and the likely impact on us firing at the drone but that is a tactical option open to the gold commander who will make a decision based on the information available to them at the time."
Mr Tingley added police were working on the assumption the drone had been modified, with the "intent of causing disruption", and were looking through CCTV to identify the make and model.
He said they were following up a "number of persons of interest" in their investigations, with the military drafted in to offer additional support to officers.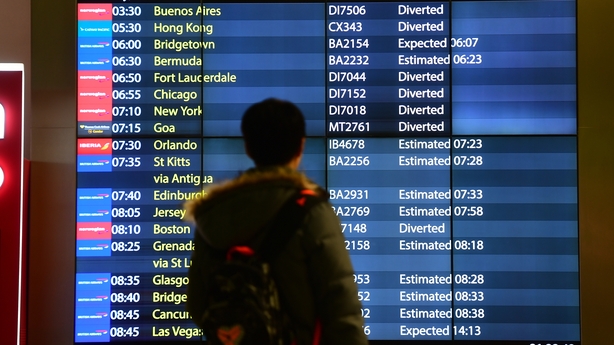 The chief operating officer of Gatwick Airport has said that 120,000 passengers' flights had been disrupted as a result of the drone activity.
Chris Woodroofe said the airport could remain closed for potentially all of Friday after drone activity was spotted again on Thursday night.
Speaking to reporters, he said contingency plans were being considered.
He said: "I think what's clear from the last 24 hours is that drones are a UK aviation issue, or even an international aviation issue".
The runway was closed almost constantly since two drones were spotted being flown inside the West Sussex airport's perimeter at 9pm last night.
It was reopened at 3am on Thursday but was closed 45 minutes later after the drones re-emerged.
Transport Secretary Chris Grayling said there was no known motive for the pilot of the "commercial" drone.
Night-flight restrictions will be lifted at other airports - probably those which serve London - so that "more planes can get into and out of the country".
All 28 flights today between Dublin Airport and Gatwick Airport have been cancelled. 
Dublin Airport said passengers intending to travel tomorrow are advised to check the status of their flight before going to the airport.
Two Norwegian Air flights that were due to land in Gatwick from Orlando and LA were diverted to Dublin.
It is understood passengers on these flights will be offered overnight hotel accommodation by the airline.
As a result of @Gatwick_Airport being closed at present @Ryanair flight
FR 9852 from Cork to London Gatwick will now operate  via @STN_Airport as will the return sector FR9853 from Stansted to Cork pic.twitter.com/wDUMUYTTWS

— Cork Airport (@CorkAirport) December 20, 2018
In a statement, Ryanair said that flights scheduled to and from Gatwick Airport for tomorrow will now operate from London Stansted. 
The airline said that all passengers have been notified.
The CEO of Gatwick Airport, Stewart Wingate, has condemned the disruption at the airport.
In a statement, Mr Wingate said: "On behalf of everyone at Gatwick I would like to repeat how sorry we are for the inconvenience this criminal behaviour has caused passengers and we share their real anger and frustration that it has happened. 
"This is a highly targeted activity which has been designed to close the airport and bring maximum disruption in the run up to Christmas.
"We are working very closely with the police and the security services to try to resolve this for passengers."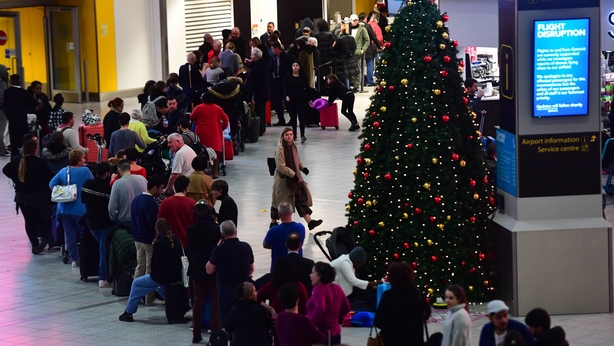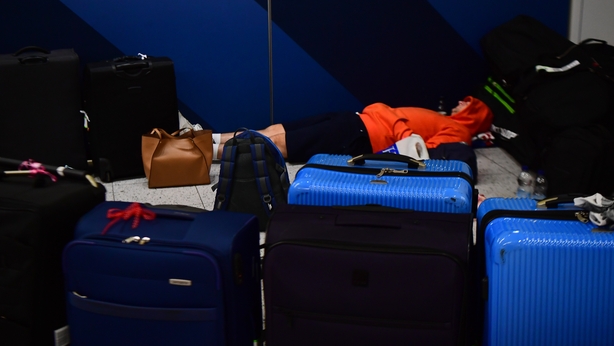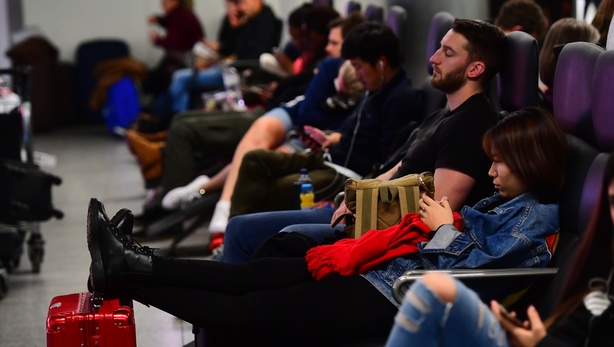 One intending passenger said she has suffered an "emotional disaster" after spending the night on a cold floor at Gatwick with her eight-year-old-daughter and three-year-old son.
Yulia Hristova, who was meant to fly to Istanbul via Kiev at 3am and has been at the airport since midnight, said: "With two kids I'm in a difficult position, I'm so tired, I'm so upset, we've had no information.
"We were standing for hours, nobody's been on the desk. It was so cold. We were sleeping on the floor, me and my children. I lost my son during the night, and a policeman brought him back.
"I was meant to be reunited with my family, my kids were so excited they didn't sleep until 6am, they were waiting to get on the plane.
"It's been an emotional disaster".
Passengers faced delays to their travels as some flights were unable to leave the tarmac while others were diverted to alternative airports.
@Gatwick_Airport @British_Airways any chance of an update? Been stuck on this plane for 14 hours now, currently on a runway in Shannon, Ireland and would like to know if I can go home tonight. BA2276.

— James (@jle1991) December 20, 2018
Some people reported being left stuck on planes for several hours while they waited to find out what was going on.
A spokeswoman for the airport added that airlines were working to provide affected passengers with hotel accommodation or transport for those whose flights were diverted.
Travel Extra editor Eoghan Corry said the disruption has a number of implications for passengers.
He said Gatwick is a big airport for Ireland with the country's major airlines running through it.
Mr Corry said passengers impacted by the delays or any cancellations are entitled to compensation under EU regulation.
Passengers are entitled to a refund or be put on the next available flight, he said.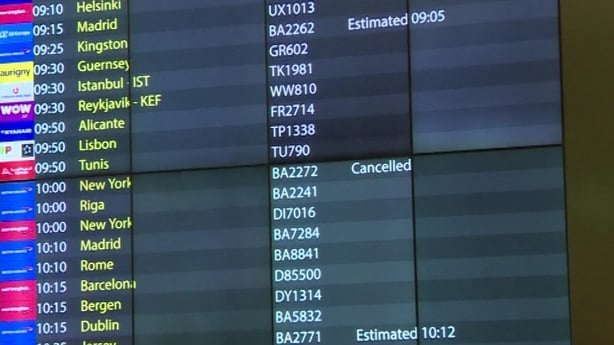 The regulation which provides for compensation, known as the EU261, applies to passengers who are due to fly from an EU member state, or to any EU state using an EU-based airline.
Under the regulation, if a flight is cancelled, the airline is required to pay cash compensation unless it was caused by extraordinary circumstances.
Mr Corry said that the regulation is applied in a contradictory fashion however, as a number of EU countries differ on what constitutes as extraordinary circumstances.
However, he said that the issue in Gatwick would count as an extraordinary circumstance.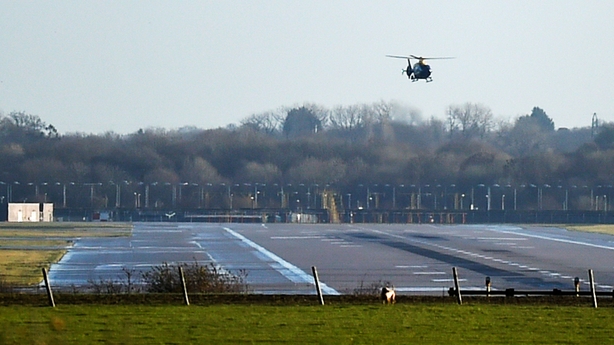 Gatwick is the eighth-busiest airport in Europe and sits behind Mumbai as the world's busiest single-runway air hub.
It serves more than 228 destinations in 74 countries for 45 million passengers a year. 
Under British legislation, drones cannot be flown near aircraft or airports, or at an altitude of over 122 metres.