Families of the victims of the IRA Hyde Park bombing have been awarded legal aid to fund civil action against a suspect.
Relatives of the four Royal Household Cavalrymen who died in the July 1982 attack had multiple applications refused before the Legal Aid Agency (LAA) agreed to fund their case against John Downey on Friday.
The convicted IRA member was charged four years ago with the murders, which he denied, but the prosecution at the Old Bailey collapsed in 2014.
The case against the Co Donegal man collapsed after it was revealed he had received a written assurance from former British prime minister Tony Blair's government that he was no longer wanted.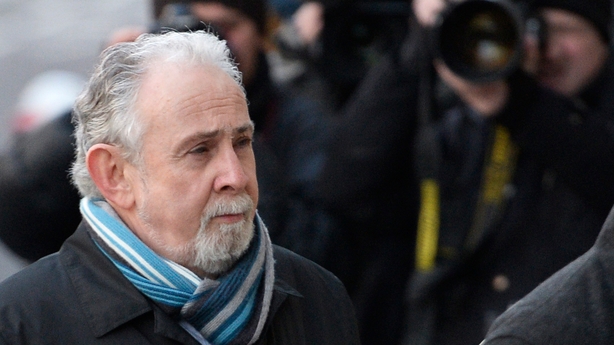 The letter was issued under the terms of the controversial On The Runs (OTRs) scheme.
OTRs were those suspected but not convicted of paramilitary offences, including IRA suspects fleeing potential imprisonment for murders and other serious crimes during the Troubles.
A Legal Aid Agency spokesman said: "We can confirm that legal aid has been awarded to families of the victims of the 1982 Hyde Park bombing.
"As with all funding decisions, we reviewed the application in accordance with the information provided and the legal aid regulations.
"Our deepest sympathies remain with those affected by this atrocity."
The car bomb left in South Carriage Drive killed Squadron Quartermaster Corporal Roy Bright, 36, Lieutenant Dennis Daly, 23, Trooper Simon Tipper, 19, and Lance Corporal Jeffrey Young, 19, and injured others as they rode through Hyde Park to the changing of the guard.
Seven horses were also killed as the soldiers travelled from their barracks to Buckingham Palace. Another horse, Sefton, survived terrible injuries.
The brother of a newlywed soldier killed in the bombing has said he is elated that legal aid has finally been granted.
"There has been a lot of fighting to get to this day," Mark Tipper said.
"I honestly didn't think we would get legal aid. When you have been refused five times, you just don't think it will ever come about.
"Now we are at the stage where the funding is in place and we can start for the first time really looking forward and trying to get chief suspect John Downey into a civil court.
"We, as the public, if we can do this, it might help other victims find the strength to carry on forward," said Mr Tipper.