A British judge has said he will hold a full hearing on Thursday in the case of an 11-month-old boy whose medical treatment has made international headlines.
Charlie Gard suffers from a rare genetic condition and his doctors say that there is nothing that can be done to save him and he should be allowed to die with dignity.
His parents want him to be taken to the US for experimental treatment.
He suffers from mitochondrial depletion syndrome which has left him with damage to his brain, muscle, breathing and heart.
Charlie's parents had sought to bring him to the US for experimental treatment but his doctors at London's Great Ormond Street Hospital disagreed, saying it could not save him and was not in his best interest.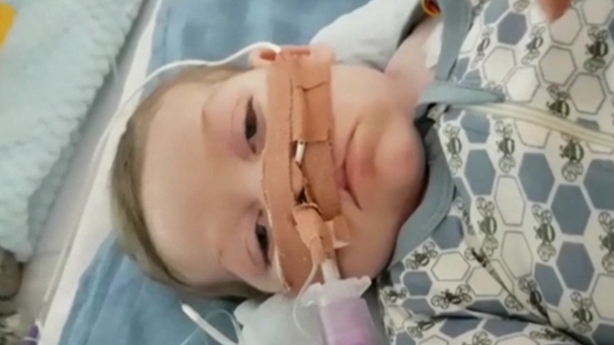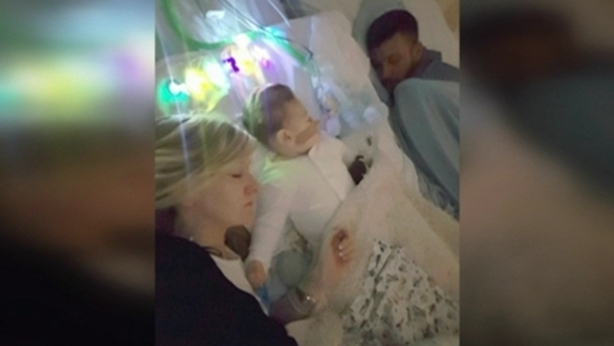 A court ruled with the hospital, but interventions followed from both Pope Francis and US President Donald Trump offering medical help.
Further unpublished medical information has been given to Great Ormond Street by doctors who feel the experimental treatment could help the child.
The hospital has requested that the information be presented to the court, although Great Ormond Street said in a statement on Friday that its position had not changed.
His parents, Connie Yates and Chris Gard, handed a 350,000-signature petition to the hospital yesterday, signed by people around the world.
It called for the family to be allowed to travel to receive the experimental treatment, something currently blocked by a High Court ruling.
Their previous legal attempts have failed as judges in the High Court, Court of Appeal and Supreme Court in London ruled in favour of GOSH doctors, while the European Court of Human Rights declined to hear the couple's appeal.
This afternoon a lawyer for the family told the High Court new data suggested treatment available abroad could provide a dramatic improvement in the baby's condition.
But lawyers representing great Ormond Street Children's Hospital said the data was lab-based and did not relate to patients with brain damage.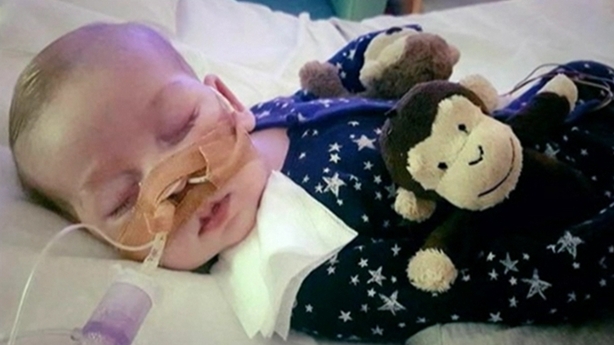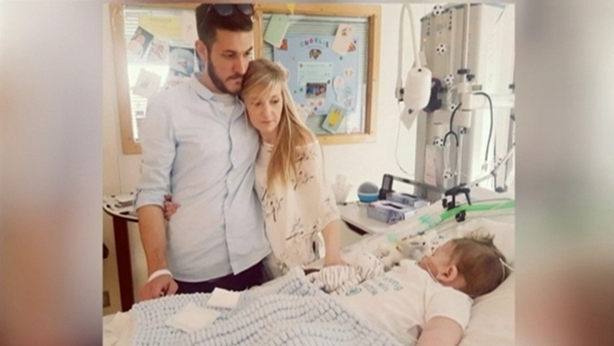 Charlie inherited the faulty RRM2B gene from his parents, affecting the cells responsible for energy production and respiration and leaving him unable to move or breathe without a ventilator.
GOSH describes experimental nucleoside therapies as "unjustified" and the treatment is not a cure.
The hospital's decision to go back into the courtroom came after two international healthcare facilities and their researchers contacted them to say they have "fresh evidence about their proposed experimental treatment".
While Ms Yates and Mr Gard said they have been boosted by support from Mr Trump and the Vatican, a leading expert has described interventions from high-profile figures as "unhelpful".
Professor Neena Modi, president of the Royal College of Paediatrics and Child Health said in an open letter that Charlie's situation is "heartbreaking" for his parents, and "difficult" for others including medical staff, but added that even well-meaning interventions from outsiders can be unhelpful.