The suicide bomber who killed 22 people at a concert in Manchester last month was radicalised in 2015 while living in Britain, his brother has told Libyan counter-terrorism investigators in Tripoli.
Salman Abedi's brother Hashem also said he had bought equipment for the attack in Britain, though he did not know where it would be carried out, a spokesman for Tripoli's Special Deterrence Force (Rada), said.
Rada is an anti-terrorism force aligned with the UN-backed government in Tripoli.
It arrested Salman Abedi's father, Ramadan, and his younger brother, Hashem, in the days after the attack, and has been questioning them and other members of the family.
Seven children were among those killed in the bombing which went off during a concert by US singer Ariana Grande.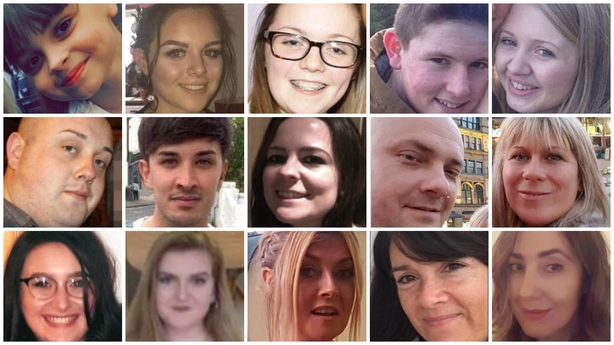 "Hashem said that he and Salman got the ideology of Daesh (Islamic State) in Manchester in 2015 from the internet and some friends in the UK," the Rada spokesman said.
"He added that they used to watch videos and had sympathy for children in Syria and wanted to do something for Daesh to help."
Salman and Hashem flew to Libya on 18 April, the spokesman added.
Salman travelled back to Manchester about a week before the attack, after telling his parents he was going on a pilgrimage to Mecca.
"Hashem said that he bought all the necessary things for Salman for the attack from the UK and added that Salman was planning to carry out an attack but he did not know where."
The spokesman said Salman Abedi also phoned Tripoli on 15 May before carrying out the attack to "say goodbye to his family before the attack".
"Salman phoned Hashem's phone on the day of the attack to talk with his family. The mother had refused to talk with him because they were angry with him as he lied.
"Hashem knew about the attack and convinced his mother to talk to him he said 'please, please mum, talk to him'. (The mother) said during the investigation that he asked for forgiveness from her and she could not understand why."
Counter terrorism officials praised
Separately, former CIA director John Brennan has said no country should feel immune from a terrorist attack or having terrorists use their country for "whatever purposes".
He said he knew the Irish leadership was aware of the need to "stay vigilant" and that British police have close relationships with the gardaí, frequently sharing information.
Speaking on RTÉ's Today with Sean O'Rourke, Mr Brennan said that we should not be fearful to the point of limiting freedom and liberties that were hard fought for in the West.
He praised counter terrorism officials across the world who, he said, have stopped a lot of attacks.
Mr Brennan said that the only way to look at those who have carried out recent attacks is as psychopaths and murderers, who have distorted the teaching of Islam.
He said he was pleased to see Imans refuse to say prayers at the burials of the perpetrators.
Mr Brennan said the so-called Islamic State is quite different to al-Qaeda, which he described as a structured organisation which took months and years to put together attacks.
IS, he said, was taking advantage of the cyber sphere to encourage people to carry out attacks in their name.
Mr Brennan, who was in the White House situation room during the Navy Seal Osama Bin Laden operation, said the operation was the culmination of many years of intelligence and there was "a lot of hand wringing" in the months preceding it.
He described it as a nerve wracking time with the lives of Americans on the line and "minutes that seemed like hours".