Brexit Party leader Nigel Farage has said "there is no question" over UK Prime Minister Boris Johnson winning a majority at the general election.
Asked during an interview with the BBC's Andrew Neil who he would prefer to be in Downing Street , Mr Farage said: "Not Jeremy Corbyn, obviously. It is going to be Boris Johnson. I would prefer that to Jeremy Corbyn."
The 55-year-old added: "He will have a majority, there is no question about that."
Earlier, Mr Farage accused three MEPs who quit his party and urged people to vote Conservative of having personal links with the Tories.
He said: "One of them is a sister of a Cabinet minister, another one has a boyfriend working for that Cabinet minister, fact, and another one is a personal friend of Boris Johnson's".
Annunziata Rees-Mogg, sister of Commons Leader Jacob Rees-Mogg, Lance Forman and Lucy Harris, all resigned the whip to back British Prime Minister Boris Johnson's push to "get Brexit done".
It followed the decision yesterday to sack MEP John Longworth, the former director general of the British Chambers of Commerce, for "repeatedly undermining" leader Nigel Farage's election strategy.
Today Mr Farage insisted that Mr Johnson's EU withdrawal deal remained "unacceptable" despite the trio's resignation.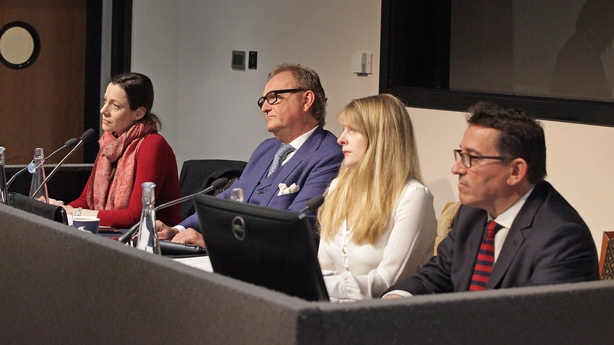 Ms Rees-Mogg rejected speculation that her older brother had influenced her decision as "disturbingly old-fashioned".
Along with Mr Longworth, they denied they had been offered honours or any other sweeteners from Mr Johnson or his party as part of their decision to resign the whip.
They have vowed to continue with their jobs in the European Parliament, with Yorkshire and Humber MEP Miss Harris telling journalists each of them would stay put in order to vote for the Prime Minister's Withdrawal Agreement.
Mr Farage, who is not standing at this election, said this morning he was "disappointed" by the decision.
Mr Longworth, who left his role at the chamber in 2016 after coming out in favour of leaving the European Union three months before the EU referendum, had been critical of Mr Farage's decision to stand Brexit Party candidates in Labour marginals.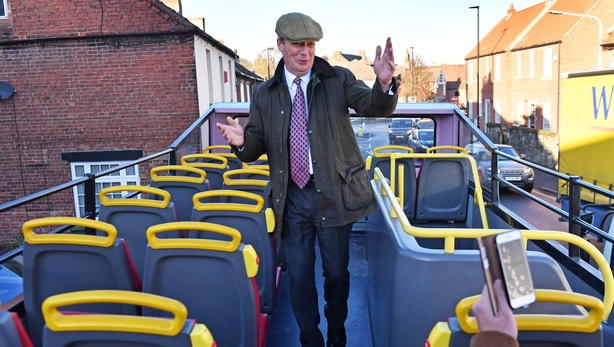 While Mr Farage opted last month not to contest the 317 seats won by the Tories at the 2017 election, he pushed ahead with attempts to win Labour heartlands in the north and midlands of England where there was a strong Leave turnout at the referendum.
Mr Longworth has been outspoken in the media, arguing the party should be targeting between just 20 and 30 seats.
Speaking before a press conference in Westminster, Mr Longworth said: "For those who want Brexit, Boris Johnson's deal is the only option available. Labour does not have a plan."
In reply, Mr Farage said the Brexit Party had already worked to assist the Tories in securing a majority for exiting the EU.
"Whilst we are disappointed that four of our MEPs don't seem to understand that we both saved the Conservative party from large scale losses to the Liberal Democrats in the south and south-west of England, but we are also hammering the Labour Leave vote in its traditional heartlands, making it much easier for the Conservatives to win many of those seats," said Mr Farage.
Sorry to see you go, Lucy..but I hope you'll do the decent thing and resign as an MEP if you can no longer back the party whose millions of supporters helped to get you elected. https://t.co/7GfEssXXaf

— Alexandra Phillips MEP (@BrexitAlex) December 5, 2019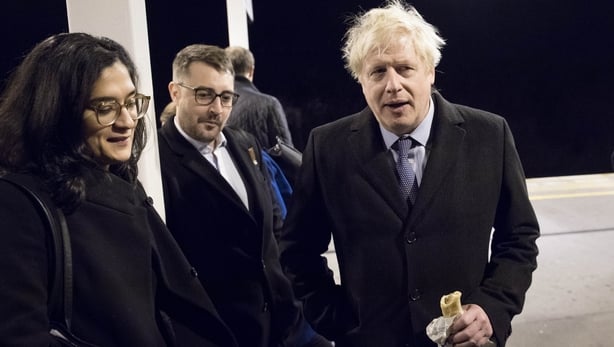 Elsewhere, Mr Johnson said trust had been lost in politics because of the failure to deliver Brexit.
Speaking on ITV's This Morning programme, he said: "I think there is a big trust issue with the whole of politics at the moment.
"I think that is basically because after three-and-a-half years we haven't got done what we told the people we would do in 2016.
"We asked them to vote in the EU referendum, they did deliver a result and for the last two to three-and-a-half years we have been wrangling.
"I got to the stage as prime minister where it was obvious we couldn't get this thing through parliament."
Mr Johnson also said it was "complete nonsense" to suggest the NHS would be sold off under a future Tory government.