Michael Noonan's was a career that spanned decades and departments. Most of his political life spent either in Cabinet or on the Opposition front bench, writes Justin McCarthy.
Born in 1943 in Lough Ill, Co Limerick, Michael Noonan followed his father into the teaching profession.
It was while working as a secondary school teacher in the capital that he joined Fine Gael's Dublin Branch.
After taking a seat on Limerick County Council in 1974 his national political career began when he entered the Dáil in 1981.
His potential was quickly spotted by party leader Garret Fitzgerald who made him spokesman on education.
Following Fine Gael's success in the second General Election of 1982, he was appointed Minister for Justice only 18 months after entering the Dáil.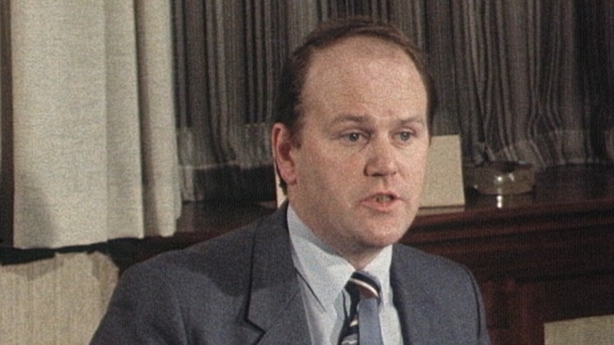 Within weeks of taking up the portfolio he revealed that the phones of two journalists had been tapped by his predecessor Fianna Fáil's Sean Doherty.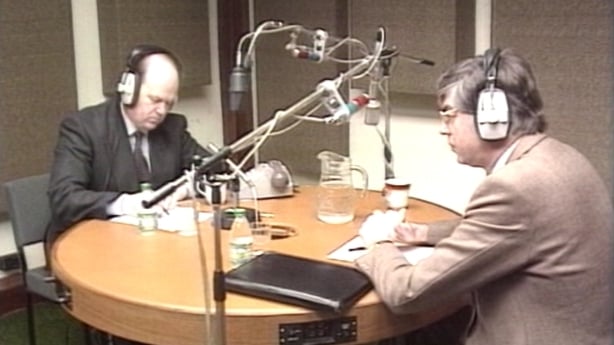 He remained justice minister until 1986, when a Cabinet reshuffle saw him move to Industry and Commerce and then to Energy before the General Election in 1987.
When Fine Gael got back into Government in 1994 as part of the Rainbow Coalition, Michael Noonan became Minister for Health.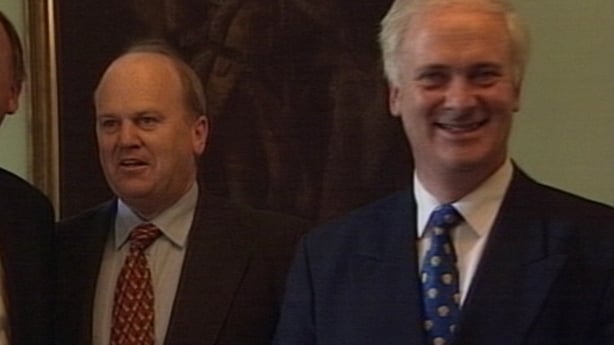 His appointment came months after the emergence of the Hepatitis C/Anti-D scandal into the public domain, and his handling of what is regarded as one of the worst public health disasters in the history of the State was widely criticised.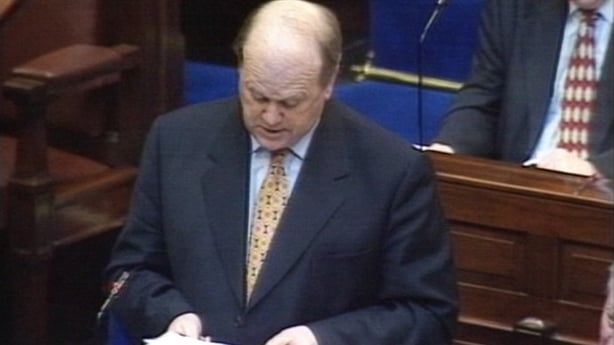 The treatment of Brigid McColl, a Donegal mother of 12 who died in 1996, was seen as particularly callas.
The adversarial manner in which the State responded to her legal challenge led to calls by her family for Mr Noonan's resignation as minister, and the controversy damaged him politically.
In 2001 when he became leader of Fine Gael he apologised to the McColl family.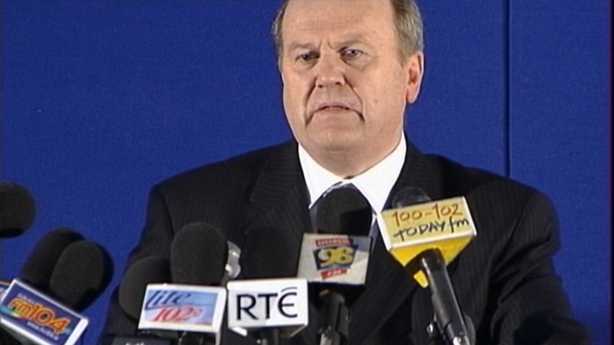 A year later, and after a series of negative opinion polls, Fine Gael had a disastrous general election, losing 23 seats.
Michael Noonan quit as party leader on the night of the election results.
Thus began almost a decade on the political margins, apart from a stint as chair of the Public Accounts Committee.
In 2007 he underwent a triple bypass operation, around the same time his wife Florence, who had been diagnosed with Alzheimer's disease in the late 1990s, began to deteriorate. In May 2010 Michael Noonan gave a moving account of life as her carer.
His political career, however, was by no means over and in June 2010 he staged one of the greatest political comebacks in Irish political history.
Following a failed heave against party leader Enda Kenny he emerged as Fine Gael's finance spokesperson.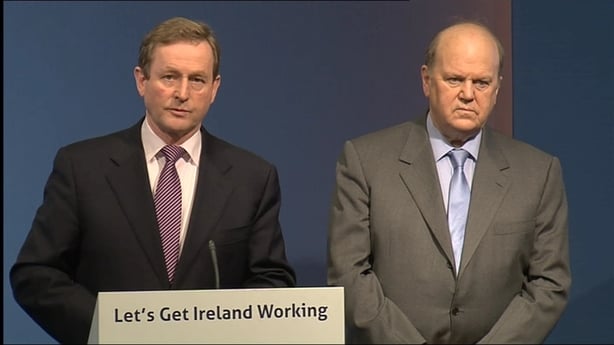 He played a prominent role on the Opposition benches as the government of the day entered into bailout talks with the European Union and the International Monetary Fund.
Within months he was appointed Minister for Finance in the Fine Gael-led coalition.
This was a crucial time in Ireland's post-crash recovery and despite his wife Florence's death in 2012 he cut a reassuring figure in Europe.
When Ireland exited the bailout in 2013 he was named as Europe's best finance minister by the influential Banker magazine, and domestically despite falling support for the Fine Gael-led government Michael Noonan was regarded as a steady and capable politician.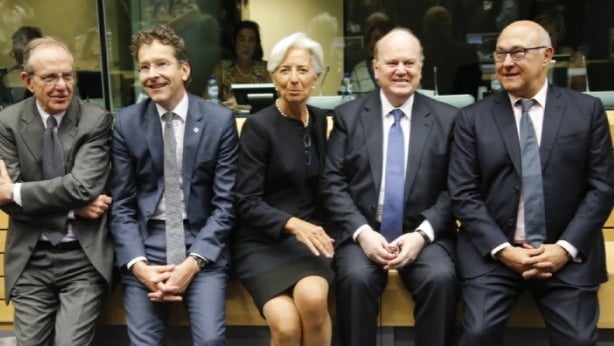 In February 2014 Michael Noonan announced that he had received treatment for cancer after finding a lump on his arm. He underwent several weeks of radiotherapy while continuing to serve in the Department of Finance.
After the General Election of 2016, at the age of 73, he returned to the finance portfolio as part of the Fine Gael minority Government.
In recent months, he came under scrutiny over the sale of the Project Eagle loan portfolio by NAMA.
A Commission of Investigation into the sale is to examine the appropriateness of decisions and actions taken by him as Minister for Finance.
Today Mr Noonan issued a statement to say that he did not wish to be considered for a Cabinet position by the new Fine Gael leader, once that person is elected.
He signalled his intention to retire from politics at the next General Election.
Chairman of the Fine Gael Parliamentary Party Martin Heydon said Mr Noonan provided a steady hand to take over Ireland's precarious national finances in March 2011, and he was an inspired choice for Minister for Finance, who brought experience, calm and huge expertise to a crucial role.