Donald Trump and FBI director James Comey have been on a collision course since last year when US intelligence discovered a Russian plot to interfere in the presidential election.
Here are the key dates:
July 2016: The FBI quietly opens an investigation into Russian interference in the US election, which would only be officially revealed eight months later.
7 October 2016: US intelligence officials announce that top Russian officials are behind hacking and disinformation operations designed to disrupt the election.
8 November 2016: Trump wins the election in a shock upset over Democrat Hillary Clinton, under the shadow of Russian interference and Comey's controversial handling of an investigation into Clinton's private email server.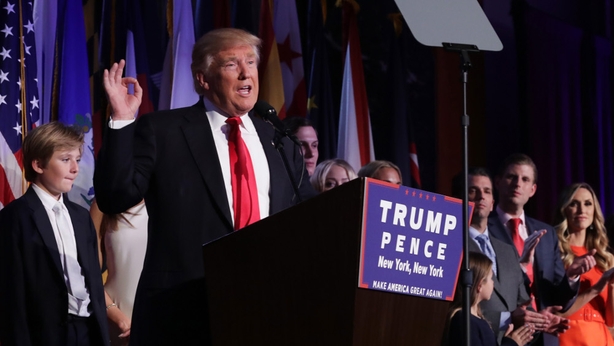 10 December 2016: Democrats accuse Comey of withholding information about Russian election interference during the campaign to boost Trump.
6 January 2017: Comey and three other top intelligence officials brief Trump on their conclusion that Russian President Vladimir Putin was behind the bid to interfere with the election, in support of Trump
Mid-January 2017: Trump asks Comey to stay in his post in the new administration.
14 February 2017: The FBI rejects a White House request to refute a New York Times story alleging numerous contacts between Trump campaign officials and Russian intelligence.
24 February 2017: Trump blasts the FBI over news reports on the Russia case, tweeting: "The FBI is totally unable to stop the national security 'leakers' that have permeated our government for a long time".
8 March 2017: Comey says he plans to stay in his job for a full ten-year term, until 2023, quipping: "You are stuck with me for another six-and-a-half years".
20 March 2017: Comey confirms for the first time that the FBI is investigating Russian interference in the election - including any links between individuals associated with the Trump campaign and the Russian government, and any possible coordination between the campaign and Russia's efforts.
He also flatly denies Trump's claim that former president Barack Obama ordered investigators to tap the phones at Trump's New York home.
9 May 2017: Trump fires Comey.