Donald Trump's immigration ban on refugees from Syria closes another door for 2.8 million Syrians stranded in Turkey.
Most of these are living in poverty with 400,000 Syrian children not attending school.
Carole Coleman met Waterford retired businesswoman Anne O'Rorke who is spending a second year working with Syrian women and children in Turkey.
Anne is busier than when she was working full-time in Waterford.
Based in Izmir in Turkey, Anne has to decide each day whether to help a destitute woman find secure accommodation, or deliver food to the 7,000 Syrians depending on IMACE, the local Turkish group she volunteers with.
A year ago Anne was moved by images of refugees on the nightly news. Pictures of bodies washed up on beaches left her in tears.
"Then 20 minutes later I'd be watching Coronation Street," Anne says, recalling how helpless she felt.
But then Anne decided to do something, and she and her husband Tom bought tickets to the Greek Island of Leros.
When they arrived in February 2016 they were put straight to work. "You wonder if you can be of any help," says Anne. But she soon discovered there was a mountain of need.
They are so vulnerable. They have no money, no job, no family, nothing really.
From Greece, Anne travelled to Izmir on Turkey's west coast - a place the former businesswoman had holidayed many times.
Today Izmir is home to 90,000 refugees who fled Syria but who don't have the money to pay traffickers who smuggle people to Europe.
Most of Izmir's refugees are women whose husbands were killed in the Syrian conflict, and their children. "They are so vulnerable," Anne explained, when I met her at her home in Waterford before she returned to Turkey. "They have no money, no job, no family, nothing really."
Anne works with IMACE, a local group in Izmir which provides food and stoves for heat and cooking, as well as hard-to-get personal items like women's bras.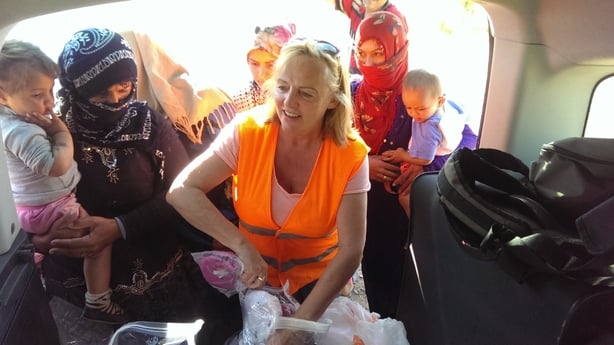 Anne has also set up a sewing machine workshop where she employs women to make fashion backpacks.
The bags are sold in bulk and create a small wage to help the women get re-established.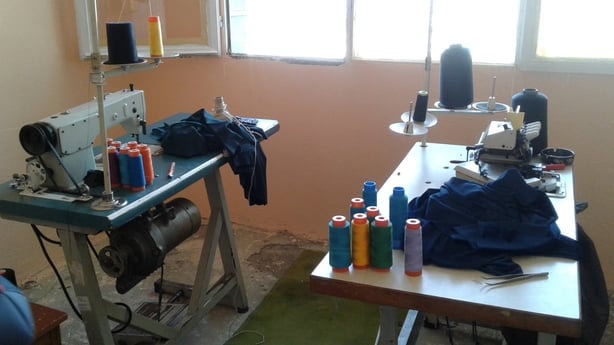 Turkey has so far taken in 2.8 million Syrian refugees. Under an EU agreement, it also receives refugees sent back from Greece.
But Anne says Turkey gives refugees little more than sanctuary in abandoned buildings. "Twenty-three million children in Izmir are not attending school because they don't speak Turkish."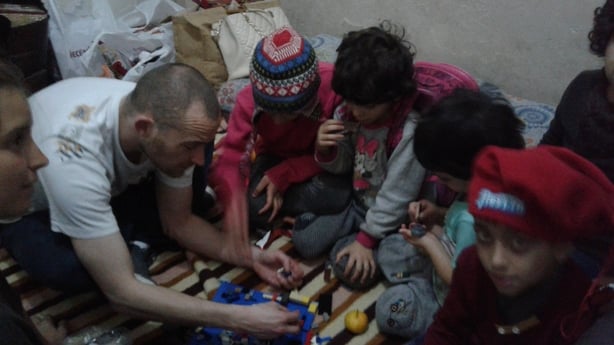 Turkey is not actively resettling refugees, but is just sheltering them. Anne feels the refugees in Turkey are forgotten in all of the debating.
Anne's stories of her work in Izmir are heartbreaking. She tells me of Abdul whose son and 13-year-old daughter are both missing in Syria.
"He prays that they are dead," Anne tells me, explaining that Abdul feels his children would be better off dead than in the hands of the so-called Islamic State.
So how can Irish people help? A recent survey found that over 60% of Irish people feel overwhelmed by the refugee crisis because they don't know what to do.
Anne agrees that not everyone can travel to Turkey, but says there are other ways to contribute.
To expand her machine shop Anne needs the talents of a product developer - someone based in Ireland. "I also need someone who is good at marketing," she says.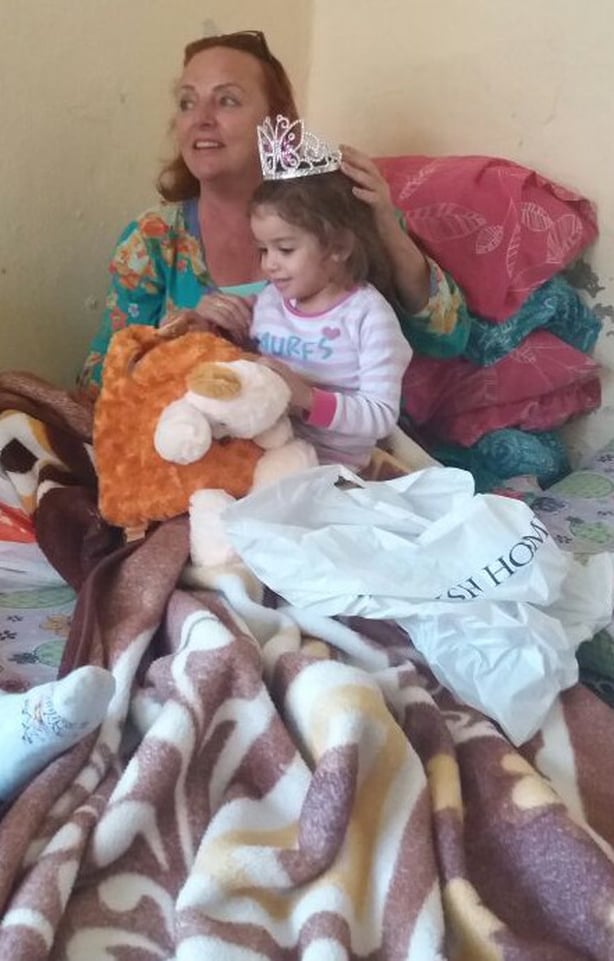 Anne is supported by a group of Waterford women. They have raised funds for the stoves she buys in Izmir for €30 to distribute to families.
A retired teacher has gone back to work for a few hours each week and is donating her pay to Anne's project. "Anyone can help out," she says.
Anne used to travel to Turkey for the sun and sand. Now she has returned to Izmir for what will be a very busy few months in the poorest parts of the city.
Anne can be contacted through her Facebook page.