The 'Silicon Savannah' in Kenya where every child starting school gets a tablet is giving children there an opportunity to catch up with their digital peers internationally, writes Will Goodbody.
They listen attentively to the words of their teacher.
This social studies lesson is about the jobs people do.
But the teacher for this class one group at Bidii Primary School in Nairobi isn't a person.
It's the bright yellow tablet that each of the pupils holds in their hands.
On it is teaching software which captures their attention and interest.
"We use these for learning...science, swahili, maths and social studies," one child tells me proudly.
"They help us learn and they are good and they help us pass exams," another says assuredly.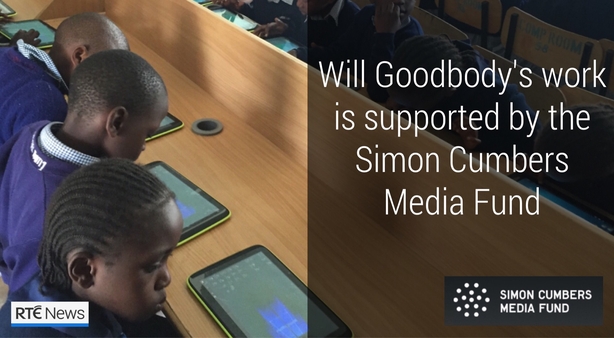 The tablets were given to these six and seven-year-olds by the government as part of the DigiSchool programme in an election promise made by the Jubilee Alliance - now Jubilee Party - three years ago.
It has taken the intervening period to get the programme up and running, dogged as it was by a tendering controversy and other challenges.
But now, with another election just around the corner, it's time to deliver something which the party can point to as a tangible legacy and so every child starting school this year is receiving one of these gadgets.
In total 1.2 million tablets will be delivered to all 24,000 primary schools across Kenya by the end of the year, at a cost of Kshs17 billion or €150 million.
Each school also receives a teaching laptop, a router and a projector; and the devices come pre-loaded with software for four different subjects that has been tailored to fit with the syllabus of the Kenyan Institute of Curriculum Development.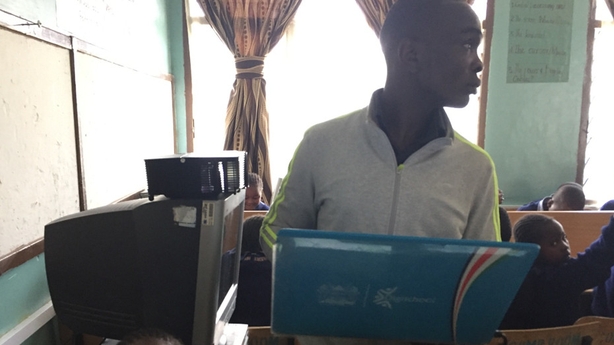 "For the children it is very interesting for them," says Anne Odhiambo, principal of Bidii Primary School, which has had the tablets since May as part of a pilot.
"They love to come here and learn using the devices, they don't want to miss school because they want to come every day and learn using the devices.
"So it has increased greatly the attendance of the children. There are some who would miss school for a week, for two weeks. But now they don't want to miss school."
The introduction of the system hasn't been completely straightforward though.
The single router each school gets can only handle 50 tablets at a time, which makes life difficult if there are more than that in a class, as there are at Bidii.
Electricity bills have also increased significantly since the tablets have arrived, because of the need to charge the devices.
Maintenance will also be an ongoing concern once the initial contracted support programme runs out and security too is an issue - Bidii Primary had to get a secure locker for the devices, and put an alarm system into the computer room.
There are some who miss school for a week, for two weeks. But now they don't want to miss school
The biggest criticism, however, has been of the programme itself.
45% of Kenya's population of 46 million people live below the poverty line.
Unemployment runs at around 40%, and the country has one of the highest youth unemployment rates in the world.
Until recently many schools in poor or rural areas didn't even have electricity, or books, or enough furniture for the children to sit on.
Many children come to school hungry, and attendance rates can be poor as young people (especially girls) are forced to remain at home to do domestic duties, or go out to work.
Pupil teacher ratios are as high as 50:1 and low wages makes it difficult for schools to attract and retain good teachers.
So with this as the backdrop, the question that many people have asked about the DigiSchool project is, couldn't the €150 million be better spent on something else?
In a modern downtown Nairobi office block, the acting chief executive of the government ICT Authority staunchly defends the DigiSchool programme which he has been charged with implementing.
"The thing I tell the parents and students is that you are getting the exact same device in the rural area as the urban area," he said.
"So it is the great equaliser, so that on a technology platform you have no disadvantage from that perspective.
"And therefore, rather than wait until we can get everything perfect, and then we can bring on the technology, we'd rather say let's bring the technology first, even as the other things are being worked on.
"That way everyone is on the same level."
It is a hugely ambitious and lofty goal and one that has required bringing hundreds of schools across the country onto the electricity grid for the first time as well as delivering broadband to thousands of schools not to mention training 66,000 teachers, many of whom with little or no experience of technology.
But if the experience of other properly implemented projects is any guide, it might just work.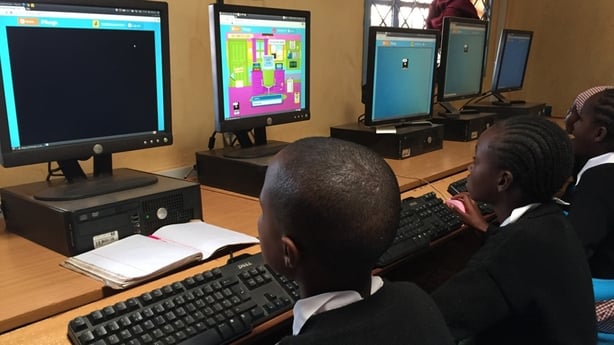 iMlango is a UK government-funded project aimed at bringing digital learning to around 200 Kenyan schools.
The Irish technology in education charity, Camara, provides the reconditioned PCs that are donated by private and corporate donors in Ireland and elsewhere.
Other partners provide satellite broadband, the learning software, the training and the support.
Around an hour's drive west of Nairobi in Ngong, Kibiko Primary School has received 25 PCs, plus a satellite broadband connection from iMlango.
Its teachers have been trained and there is ongoing support from the iMlango project team if required.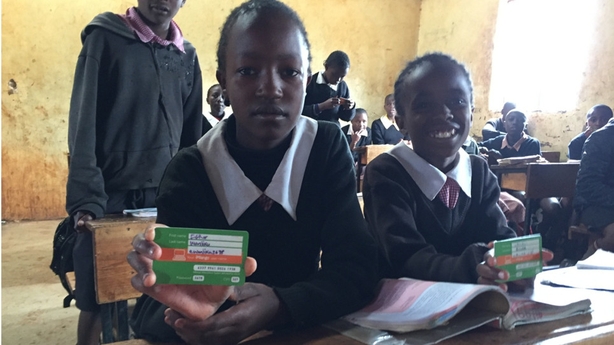 iMlango also includes an attendance monitoring system, with every child receiving a smart card which is tapped off a tablet in the morning to log their presence.
The software enables the school to keep a much closer eye on who is regularly attending, and more importantly who isn't.
This joined up and well-thought out system is paying dividends.
"We had kids who we did not even know when they were absent," head teacher Patricia Ndwiga told us.
"Now with the tablets we can tell which child is absent on a given day and take the necessary measures and know why this child is not in school."
"It has given us consistency of follow-up over the learners attendance in school. It is also quick when taking attendance."
We had kids who we did not even know when they were absent. Now with the tablets we can tell which child is absent on a given day.
It is not just in attendance where the difference is being felt though.
Pupil performance in Kibiko and in other iMlango schools has improved, particularly in maths.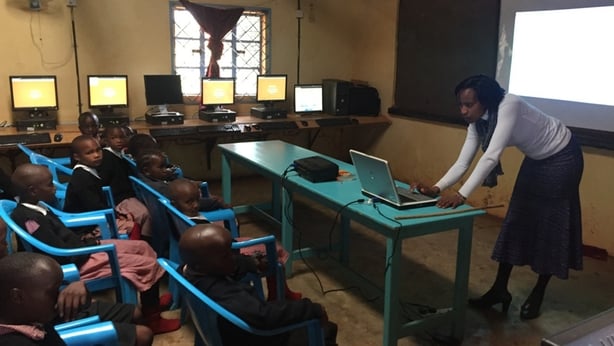 "The kids in these schools are four years behind their international peers by the age of 11," says John Fitzsimons, CEO of Camara Education.
"So they have quite a bit to catch up on. But thankfully when they get 90 minutes access on the iMlango portal here they are able to achieve two years international progress in just one year."
"So they are starting from quite far back, but they are going at twice the speed and able to catch up with their international peers, which gives them a chance in Kenya but also internationally."
It's these types of strides that Kenya must continue to make across the board, if it is to achieve its aim of becoming a research and technology centre for Africa.
According to Professor Bitange Ndemo, former Permanent Secretary at the Kenya Ministry for Information and Communication, the progress in recent years has been huge.
Kenya's economy, once so hugely dependent on agriculture, is now around 15% made up of ICT or ICT-facilitated activities, he says, and the government has been a big driving force.
"First we dealt with the issue of infrastructure, very comprehensively, both undersea and terrestrial because we laid fibre optic cable," he claims.
"Then we created subsidies for university graduates, and that is how you begin to see new innovations come out of young people because we subsidised broadband."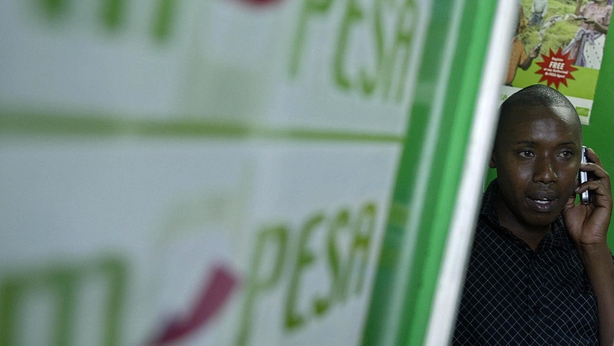 If you need an example of how this has all come together to forge success, look no further than M-Pesa, which is a mobile money system.
It is a product of a societal need for an alternative to traditional banking, an 88% mobile phone penetration rate and a willingness among Kenyans to embrace technology.
M-Pesa is now used by 20 million people in the country, making it the most successful mobile money platform anywhere in the world.
But despite such obvious successes, Prof Ndemo says the government has to do more, particularly in rolling out affordable broadband, and in partnering with big multinationals around things like big data and smart cities.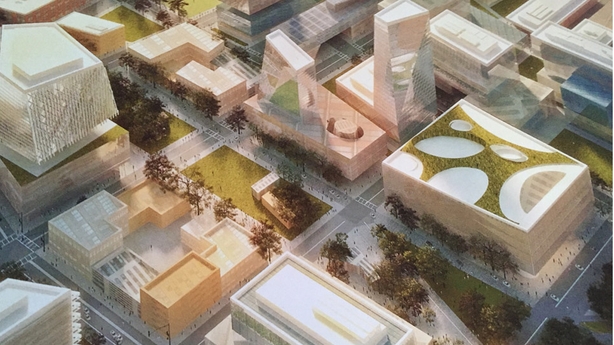 One initiative which is trying to address this is the Konza TechnoCity.
60km south east of Nairobi, on the main road between the capital and the second city Mombasa, a 5,000 acre site is about to undergo a huge transformation.
$550 million is being invested in the first phase of a new purpose-built smart city, which it is hoped will eventually play host to multinational companies, indigenous tech start-ups, a university, government research centres and 200,000 inhabitants.
A new motorway is planned, a railway is under construction, power and water is being brought to the area and so is knowledge.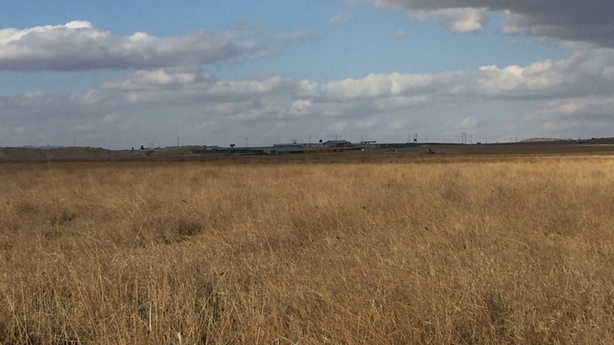 "The objective is actually to create a global hub of innovation in Kenya and bring together academia, industry and the government into one place to help make a contribution to our economy," says John Tanui, CEO of Konza Technopolis Development Authority.
"We have skilled labour, we are well located geographically, and we have sufficient fibre connectivity with sufficient bandwidth to connect us to the rest of the world."
The authority claims to have between 300 and 400 expressions of interest from leading technology companies like Google, Oracle and Microsoft.
Whether that translates into feet on the ground remains to be seen, but that won't stop those with the vision from trying.
Even if they fail to bring in large amounts of foreign direct investment, though, Kenya has plenty of its own home grown talent too.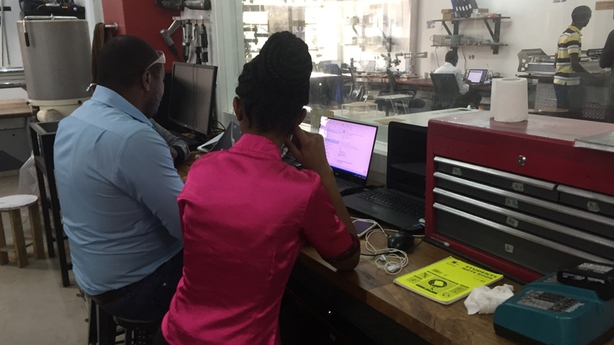 Back in Nairobi at iHub and other incubators like it, dozens of small Kenyan tech start-ups with big ideas are trying to get off the ground.
In the last decade, the country has seen an explosion in the number of tech entrepreneurs - young Kenyans who very often are looking for innovative solutions for very specific Kenyan problems.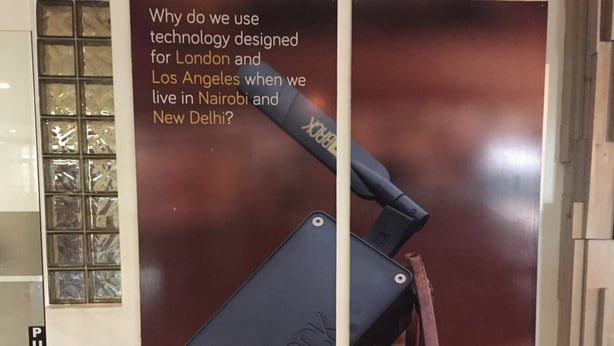 Companies like BRCK, which has built a rugged device to provide reliable broadband in areas where infrastructure is patchy.

And the M-Farm app which connects Kenyan farmers with people to sell their produce.
Another example is Ushaidi, a crowd-sourced information platform that rose out of the violence that followed the Kenyan elections in 2008 and M-Kopa, which makes individual solar panels for villagers in areas where mains electricity is unavailable or unaffordable.
"We've had to start from almost zero," says Erik Herman, co-founder of iHub, BRCK and Ushaidi.
"Where there were just two or three start-ups in year one, 2010, now we are at over 100 a year. And a whole ecosystem has to emerge around that, from investors and mentors to figuring out how techies turn into business guys, and how do they work with other people and sell their product, that whole ecosystem had to be created.
"And we did that together."
More still has to be done though, according to the CEO of iHub, and former IBM executive, Kamal Bhattacharya.
Additional space for start-ups, tax incentives, more venture-capital funding and a maturity that leads to a recognition that products and services have to be commercially viable are all required, he says.
But underneath it all is the bedrock that is the innovative nature of the Kenyan people, and a commitment to making this happen that is second to none in the developing world, he says.
"Kenya has always had a knack for innovation," he claims.
"There are always the people that drive this, and there are a lot of very passionate people in Kenya who have been driving this community."
It all points towards a society and an economy that is ripe for a digital revolution.
A society and economy that is fast living up to its moniker of Africa's "Silicon Savannah".
Comments welcome via Twitter to @willgoodbody