Two boys were cycling around the Maracana Stadium, months in advance of the Olympic road race arriving in Rio and long before the opening ceremony of the 2016 Summer Olympics in August in the stadium behind them.
Over and over, up-and-down they peddled to the top of the grand entrance of the holy grail of Brazilian football, surrounded by statues of soccer heroes and proudly flying the Brazilian flag at every vantage point.
Two of them squeezed onto the battered bike. The front wheel was without rubber, the rear had just a little air.
The bike is a bit like Rio de Janeiro itself: one half of it works, the other half gets by whatever way it can.
With support from the Simon Cumbers Media Fund, Ray Kennedy reports from Rio de Janeiro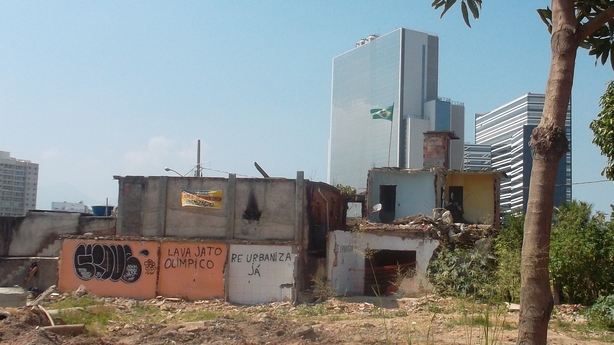 The two lads played away on their bike smiling and laughing until a raised voice came from somewhere inside the ground and they hurried away, although they weren't doing anything wrong.
Rio is an edgy city, you take care to see who's around you.
Brazil has one of the highest murder rates in the world and the highest usage rates of crack cocaine.
It's an epidemic that has swept through cities such as Rio; it's estimated one million Brazilians are hooked.
The addicts live in underpasses and neglected sections of the city known as 'Crackolandia'.
They huddle in groups on the pavement; when they're awake they smoke crack all day long.
Ahead of the 2016 Olympic Games, @RayKennedyHack looks at the epidemic of crack cocaine abuse in Rio de Janeirohttps://t.co/T50Mg6PWIC

— RTÉ News (@rtenews) April 25, 2016
'Crackolandia' is not the famous favelas of Rio.
Theresa Williamson of Catalytic Communities support group points out 35% of favelas have drug trafficking. There are some 45% with their own militias.
They are in dire need of greater community supports though.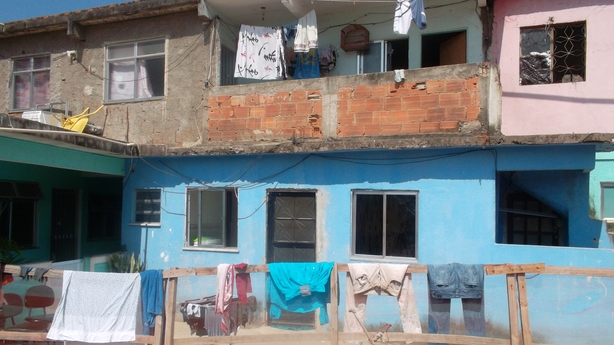 What exactly are Favela?
They aren't shanty towns or slums, but they may have been once.
They are neighbourhoods built by people; over a million people live in them across Rio.
They are thriving communities that could do with a little help.
They have crime issues and drug traffickers but not as widespread since police began moving in and "pacifying".
The police, though, are often viewed suspiciously by the community amid claims of violence and brutality.
Favelas have community centres and self-help groups, they have leaders and they have electricity, water and sewerage.
They are semi-legal and exist in a grey area of Brazilian law.
They first emerged a century ago when demobbed soldiers first started settling in the mountains.
Today the inhabitants are watching a city prepare for the greatest sporting show on earth and hope to benefit from it in some way.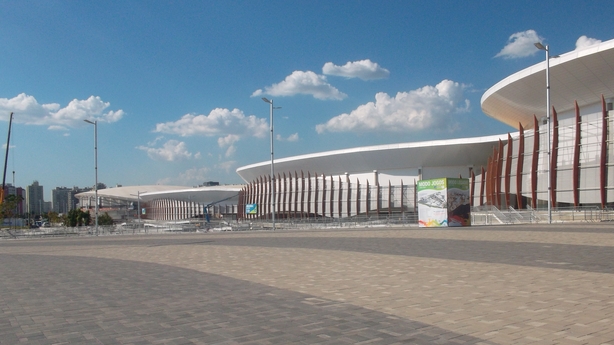 We walked through what had been the Villa Autodromo Favela, in the shadow of the Olympic Park in Barra.
It's an hour's drive from the city centre on a good day in Rio's never-ending traffic jams, and the park is where most of the early action will be come August.
The swimming events, velodrome, tennis and other sports will all be here.
The Favela, though, has been swept away in the name of progress.
Part of Rio de Janeiro's Favela districts cleared to make way for revamp ahead of Olympics, @RayKennedyHack reportshttps://t.co/Jz98VUFYe9

— RTÉ News (@rtenews) April 26, 2016
Maria Penha lived in a house there for 30 years, tending her fruit trees in the garden and rearing a family.
In March the city bulldozers arrived and a lifetime of memories were swept away with hundreds of other families forced to move on, take compensation or seek housing elsewhere.
A tough few still hold out.
A lamppost on a building site now marks the spot where the Penha's house stood.
Gold medals will be won here, competitions won and lost, and the hearts of sports men and women will boast at victory and sink at defeat.
But what happens after all that?
Theresa Williamson says the citizens' issues will still remain.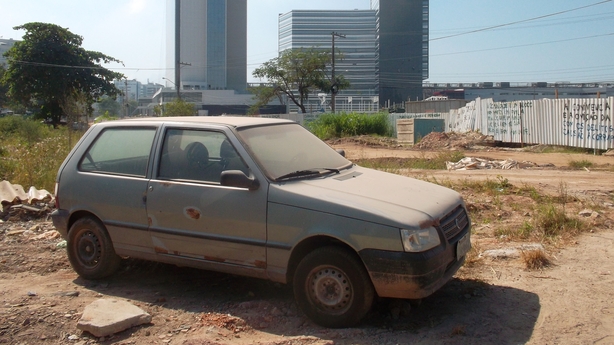 Theresa has spent a decade working in the favelas, which she says will still need upgrading and protection from drug gangs to protect the communities within.
Life will go on, hopefully, and somehow the Olympics might improve things, even a little for boys who need two wheels on their bike.
100 days to Olympics 2016 - can Rio meet the standards set down by the Olympic committee? @RayKennedyHack reportshttps://t.co/kO3kQgjseO

— RTÉ News (@rtenews) April 27, 2016