What maybe unknown or forgotten to some now, the 40th President of the United States Ronald Reagan took part in a four day visit to Ireland at the end of his first presidential term. The late president's trip to the Emerald Isle had a number of social and political impacts writes Jackie Fox.
His grandfather, Michael Reagan, was a Tipperary native and Mr Reagan's visit in June 1984 focused on his family tree by visiting Michael's birthplace in Ballyporeen in Co Tipperary.
"It's difficult to express my appreciation to all of you. I feel like I'm about to drown everyone in a bath of nostalgia. Of all the honours and gifts that have been afforded me as President, this visit is the one that I will cherish dearly." - Ronald Reagan, Ballyporeen, Co Tipperary
He also became the second foreign leader, after John Fitzgerald Kennedy, to address a joint session of the Houses of Oireachtas.
Ronald Reagan's presidential visit to Ireland was, until now, a collection of pictures surrounding his ancestral ties with Ballyporeen, Ashford Castle walks and demonstrations which dominated the streets.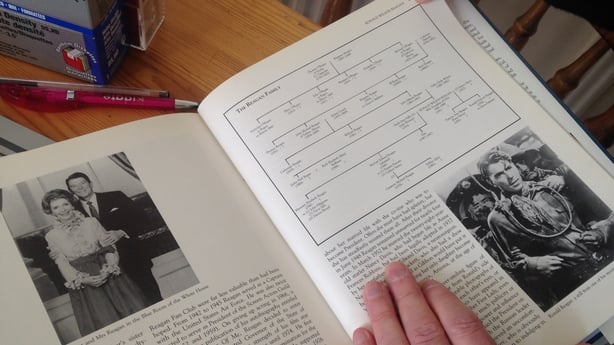 However, not everyone was so welcoming. Irish groups took to the streets to express their opposition to Ronald Reagan's foreign policy in Central America.
In 'Beyond the Line of Duty', RTÉ's Jackie Fox looks at the event in a new way, by reflecting and analysing the social and political impacts the late president's trip to Ireland had over 30 years ago.
NUIG history professor, Kevin O'Sullivan tells the documentary that these protests were part of a new social awakening in Irish society.
Ireland's involvement in world affairs radically changed, as a coalition of organisations from different backgrounds came together to demonstrate against the US President's dealings in Nicaragua, Guatemala and El Salvador.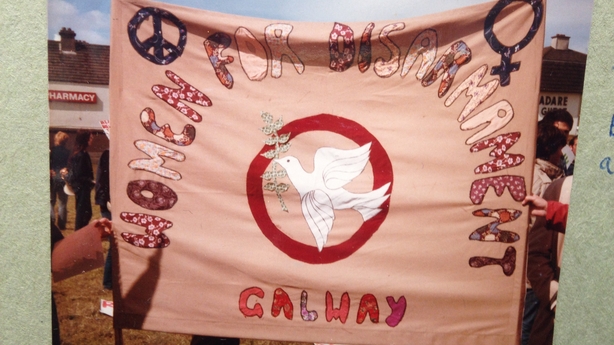 However behind the scenes, the Irish government had bigger concerns. Efforts to alleviate tensions in Northern Ireland intensified as the 'The Troubles' entered its third decade.
'Beyond the Line of Duty' speaks to politicians and diplomats from the time, including the then Secretary General of the Department of Foreign Affairs, Seán Donlon as well as then finance minister Alan Dukes, about their efforts to lobby Mr Reagan to see if he could intervene in the Northern Ireland issue.
Former Tánaiste Dick Spring was also involved in talks at the time of the visit. He told RTÉ: "He [Reagan] tended to play his cards very close to his chest, he didn't give much away."
These Irish politicians wished to target Ronald Reagan's 'special relationship' with Britain, hoping he would convince their prime minister to take a different approach to Northern Ireland, with some arguing that there is sufficient evidence to state that Mr Reagan had a significant role to play in the future development of Anglo-Irish relations.