November or early spring? That is the question exercising minds around Leinster House as the Dáil begins its final lap.
RTÉ's Mícheál Lehane and Conor McMorrow take a look at the key election battles, the issues and pressure points. To paraphrase the Taoiseach, here are 32 things "Paddy wants to know" about the election to the 32nd Dáil.
---
# One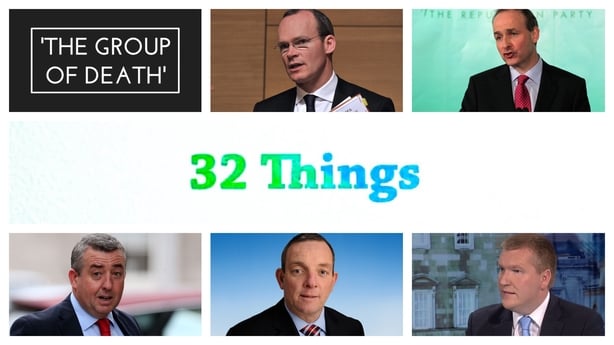 The Cork South Central constituency boasts five of the most able TDs in the Dáil - Minister for Agriculture Simon Coveney and his Fine Gael colleague Jerry Buttimer, who is chair of the Oireachtas Health Committee; Fianna Fáil leader Micheál Martin and party finance spokesperson Michael McGrath; and Labour TD and banking inquiry chairperson Ciarán Lynch.
The "Group of Death" has been made deadlier as it drops from five to four seats - that means one of the five will lose out. And that's not to mention the threat of Sinn Féin's Donnchadh Ó Laoghaire. A Sinn Féin seat gain here would see two of the incumbents lose out.
---
# Two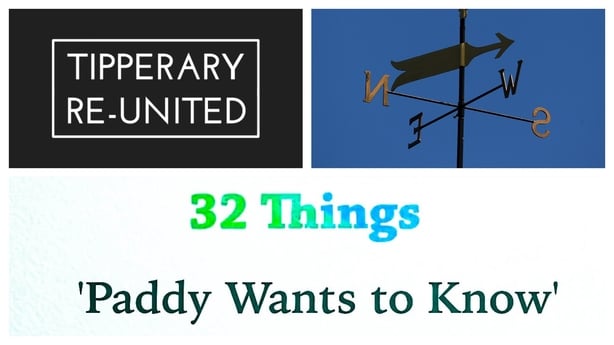 The weather vane constituency of Tipperary North is no more. Now there is a single five-seater, thus one of the six TDs will definitely be booted out. What's more, this is a constituency where Sinn Féin stands a good chance of winning a seat with Nenagh postman Séamie Morris. The party's local election results here were impressive. The exact opposite was the case for the Labour Party. This could spell trouble for the constituency's Cabinet minister Alan Kelly. But his base around the greater Nenagh area is seen as relatively solid.
The Fine Gael and Labour voting pact is viewed as being a significant factor here. If Fine Gael's Noel Coonan were to be eliminated before Mr Kelly, that would considerably boost the Labour Party deputy leader's chances of holding his seat.
All polling data from here (revealed in hushed tones by party apparatchiks) has Michael Lowry comfortably winning a seat, ditto one Fine Gaeler, most likely Tom Hayes, and also the return of one Fianna Fáil seat. This would most likely be Michael Smith Junior, although momentum is building in his running mate Jackie Cahill's campaign.
Sitting independent TDs Mattie McGrath and Seamus Healy are formidable forces in the south of the county, with both difficult to discount. But could a possible Fianna Fáil seat gain here eat into the vote that Mr McGrath won at the expense of his former party last time? Quite possibly yes.
Prediction: Lowry, Hayes, Smith, Healy, and Morris or Kelly.
---
# Three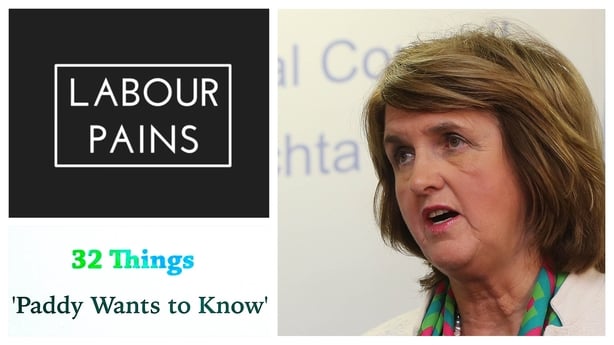 To borrow a word from Pat Rabbitte, the Labour Party has been "pirouetting" between 6% and 10% in opinion polls for the past few years. We had "The Spring Tide" in 1992 and "The Gilmore Gale" in 2011. Both marked great days in the party's electoral history.
But are we about to witness "The Burton Bloodbath"? The party secured a 7% share of the vote in last year's local elections leading to scores of seat losses. In the five Dáil by-elections in the past three years, Labour has polled between 5% and 10%.
None of this bodes well for the General Election. The party won 37 seats in 2011, but if opinion polls and by-election seats are replicated, a lot of its TDs will not be returned. Optimists in the party hope that a recent 10% opinion poll showing is the foundation for a recovery - 10% is also the party's historical average in general elections.
"Stability" and "trust" will be two of the key messages from Labour in its campaign to be returned to government. The party will use the election to point to its role in guiding Ireland away from the rocks during the biggest economic storm in our history.
---
# Four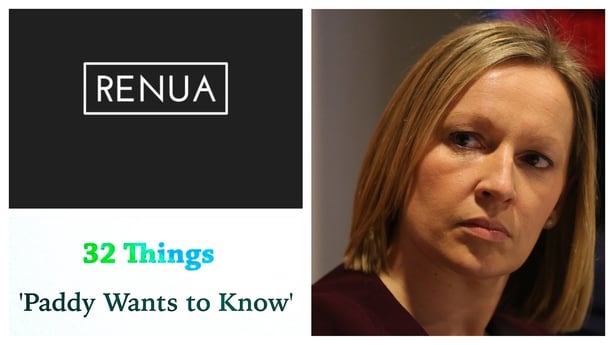 The party's delivery into public life was traumatic. There was Terence Flanagan's panicked struggle to articulate Renua's policies. This followed much dithering from the typically outspoken Eddie Hobbs when asked repeatedly if he would contest the election. It rounded off a day to forget for Lucinda Creighton's party.
Their newly-recruited spin doctor, John Drennan (a former Sunday Independent journalist), has since borrowed a John Giles phrase and contends the party has now "earned the right to play" on this stage, where 11 candidates have so far been selected to wear the party colours.
Still much hinges on their star player, Ms Creighton, and there is a feeling this party is over-reliant on her. It will hope a message of more transparency in public life and more tax breaks for small businesses will broaden its appeal as the election nears.
Patrick McKee's first preference vote of just under 10% in the Carlow-Kilkenny by-election was very solid. But it will have to be bettered next time if this party is to have any chance of becoming the kingmakers in the 32nd Dáil.
---
# Five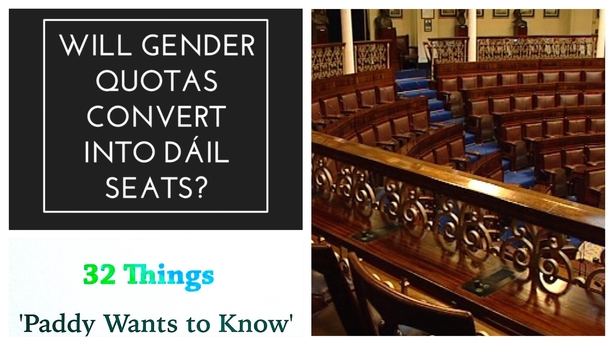 Only 95 women have been elected to Dáil Eireann in its history. Just 15 women have sat at Cabinet. So is this dismal record of female participation about to change?
There are currently 27 female TDs, or 16% of the 166 deputies. In this election the larger political parties are subject to new gender quotas and must select a minimum of 30% of female candidates. Critics have labelled this "gender-mandering" while 'Iar-Taoiseach' Bertie Ahern dubbed the quotas "mad".
According to Women for Election, the non-partisan organisation set up to train and mentor women in politics, the political parties will all meet their quotas. A higher than usual number of female independent candidates is already confirmed to run. The question is, whether or not the gender quotas will convert into Dáil seats?
---
# Six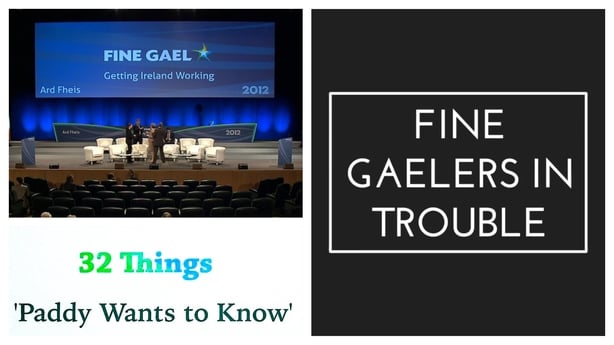 In 2011, Fine Gael won 76 of the 166 Dáil seats with a 36% share of the vote. The number of Dáil seats has been reduced to 158. Opinion polls show Fine Gael's showing vary widely but it has not really gone above the key 30% mark.
On this share of the vote a number of incumbent Fine Gael TDs are in danger - Paschal Donohoe, Regina Doherty or Helen McEntee, Sean Conlan, Tom Barry, Áine Collins, John Perry, Derek Keating, Ciaran Cannon, Alan Farrell or James Reilly, Brendan Griffin, Anthony Lawlor, Fergus O'Dowd, Michelle Mulherin, John O'Mahony, Damien English, Noel Coonan and Seán Kyne.
---
# Seven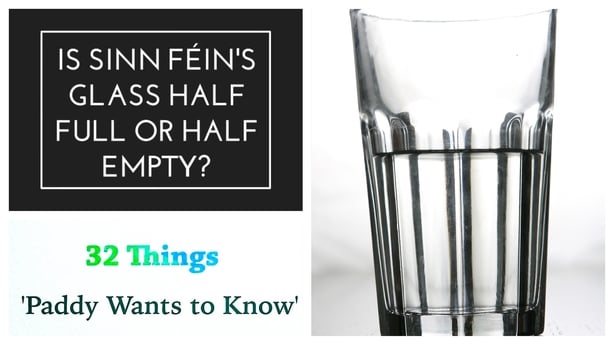 If you take the glass half full view, Sinn Féin has been hovering between the high teens and early twenties in opinion polls for the past few years. The party has a 20% average in opinion polls in 2015. If this is replicated in the General Election, it would be a marked increase on the 9.9% garnered in 2011. That won the party 14 Dáil seats, and another ten seats seem within the party's reach.
Maurice Quinlivan of Limerick City, Eoin Ó Broin of Dublin Mid West, David Cullinane of Waterford and Martin Kenny of Sligo-Leitrim are expected to win seats. This would mark the party's highest number of TDs since the 1920s. Can Sinn Féin's opinion poll ratings convert into Dáil seats? Or will we see the traditional drop off in support at the polling booths?
If you take the glass half empty view, Sinn Féin's support has plateaued in the past 12 months and some of its "soft" vote has moved away following a series of controversies. Sinn Féin's core vote is rock solid, but the question is whether it can grow on this and pick up seats in areas such as three-seat constituencies?
---
# Eight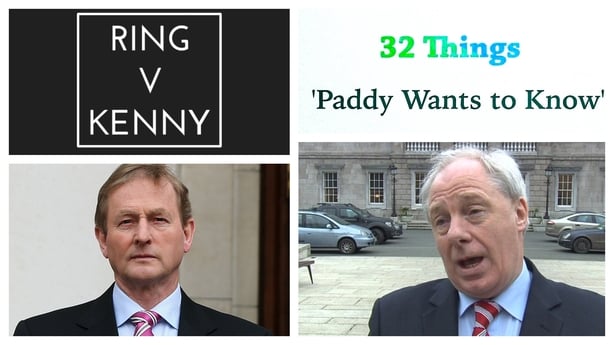 The figure 17,472 is an important one for the Taoiseach. That is the number of first preference votes he won in Mayo in 2011. There will be fewer votes up for grabs this time, as this constituency shrinks from five to four seats. This would never be publicly admitted but it would surely be important for the Taoiseach to remain ahead on first preference voters of his popular and colourful junior minister from Westport, Michael Ring.
Minister for Finance Michael Noonan said recently that Westport was an economic hot spot. Not so the Taoiseach's town of Castlebar, which is something his rivals on the ground will certainly point out come election time. They include Fianna Fáil TD Dara Calleary and his running mate Councillor Lisa Chambers. She is seen as a potential Fianna Fáil gain in this election.
But with John O'Mahony moving to Galway West, there is still a light sprinkling of hope in Fine Gael that winning three seats remains a possibility. It seems like a long shot though. Independent Michael Kilcoyne is also expected to poll well here.
Prediction: Kenny, Ring, Calleary, Chambers.
---
# Nine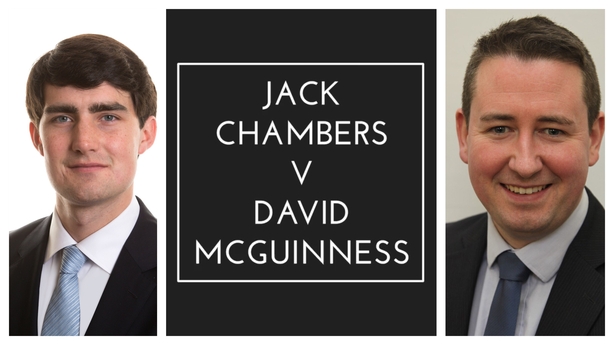 David McGuinness in Dublin West was once the darling of the Fianna Fáil leadership. The young teacher from Mulhuddart was selected to run in the two by-elections to fill seats left vacant by Labour's Patrick Nulty and the late Brian Lenihan. He polled well in both and looked certain to be put on the party's General Election ticket.
Enter young Jack Chambers, a medical student from Castleknock. He managed to beat Mr McGuinness at the selection convention leading to Mr McGuinness' departure from the party. Mr McGuinness will now stand as an independent. Expect much "ground hurling" in a dirty election battle between the pair.
---
# Ten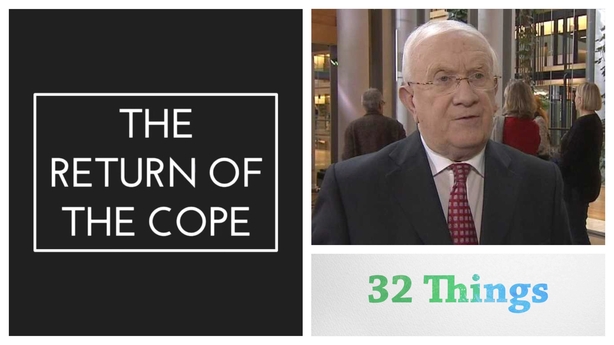 Former Fianna Fáil MEP, TD and junior minister Pat The Cope Gallagher is returning to the fray in this election. He says that he has never been as busy since losing out in the European Elections in 2014. The 67-year-old believes he has a personal vote in West Donegal that cannot be handed on to any other Fianna Fáil candidate. He and sitting TD Charlie McConalogue make up the Fianna Fáil ticket, but surely it will still be an enormous challenge for both to get elected.
No such problems for Sinn Féin, with Pearse Doherty and Pádraig Mac Lochlainn both expected to comfortably retain their seats.
Fine Gael, though, faces problems. Dinny McGinley has exited stage left and there is no obvious candidate in the south of the county to replace him. Junior minister Joe McHugh will hope he will be returned to the Dáil for a third time. Killybegs-based independent Thomas Pringle has lost much of his electoral ground in the redrawn constituency. However, the increased support for independents, as indicated by the opinion polls, coupled with his high profile as a member of the Dáil Technical Group should boost his chances.
---
# Eleven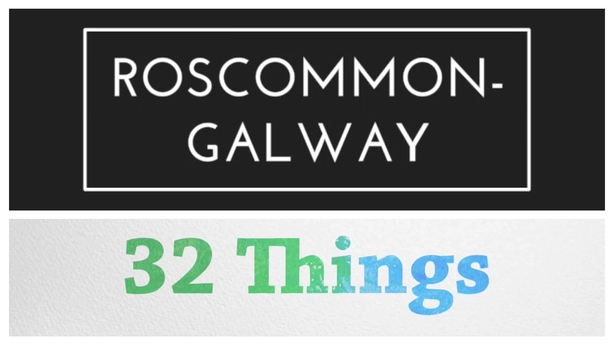 Could this constituency (and possibly Dublin Central) be the only two left without a Fine Gael TD? Last time around Luke 'Ming' Flanagan along with Fine Gael's Frank Feighan and Denis Naughten secured the three seats here. A lot has happened since. Mr Flanagan departed for Europe and he was replaced by independent TD Michael Fitzmaurice. Mr Naughten left Fine Gael and Mr Feighan has decided not to run the next time around. Incumbents Fitzmaurice and Naughten will take two of the seats here, with Mr Naughten taking traditional Fine Gael votes.
The portion of East Galway that forms the new constituency following the boundary changes will see Mr Fitzmaurice's vote grow. This constituency could be a bellwether for the Fianna Fáil recovery as the party has traditionally had a seat here. Fine Gael's Maura Hopkins won 17% of the vote in the Roscommon-South Leitrim by-election and she is running again. So it could be between Ms Hopkins and Fianna Fáil for the last seat here. Former junior minister Conor Lenihan has been floating the idea that he could take a seat here for Fianna Fáil.
---
# Twelve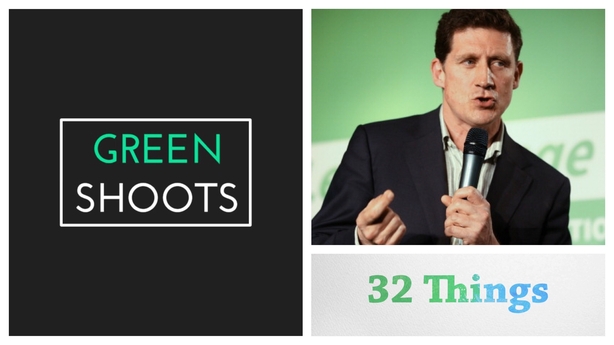 There was a recovery of sorts for the Greens in the local and European elections with 12 councillors returned and Eamon Ryan running Nessa Childers close for the third European Parliament seat in Dublin. Was this evidence of a general absolution (for the sins of being part of the last government) from the electorate or merely voters choosing something different in elections often deemed less important than Dáil ones?
The party leader will no doubt say the results indicate a shift in the political order and he will believe there is a real chance of him winning one of the four seats in Dublin Bay South. If he is right, there is a possibility of two or three seats for the party in this election with several other Green candidates also likely to do well. These include: Catherine Martin in Dublin Rathdown, Ossian Smyth in Dún Laoghaire, Roderic O'Gorman in Dublin West, Malcolm Noonan in Carlow-Kilkenny, and Mark Dearey in Louth.
---
# Thirteen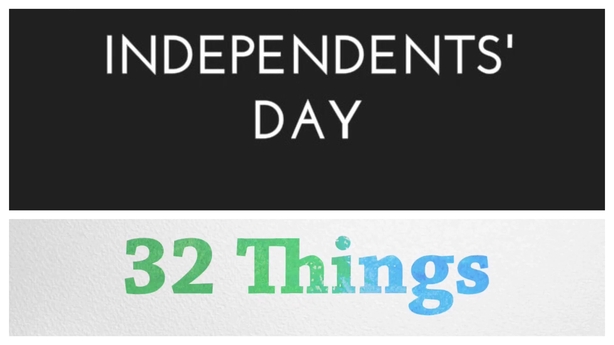 Opinion polls over the past few years all point to the Irish electorate wanting to vote for "the 25-30%" group of Independents and Others. These high poll ratings are sure to encourage many new independent candidates to contest this election.
Independent TD Michael Fitzmaurice's victory in the Roscommon-South Leitrim by-election suggests the opinion poll results can convert into Dáil seats.
The biggest challenge for this group will be the number of independents running. This will greatly dilute their share of the vote. Expect sitting independents such as Mr Fitzmaurice, Noel Grealish and Michael Healy-Rae to be returned. Also watch out for candidates such as current Mayor of Cork County Council John Paul O'Shea, Michael Kilcoyne in Mayo, Sean Canney in East Galway, Ann Norton in Clare, Kevin 'Boxer' Moran in Longford-Westmeath, former Fianna Fáil councillor and county mayor Alan Coleman, and Michael Collins in Cork South West.
---
# Fourteen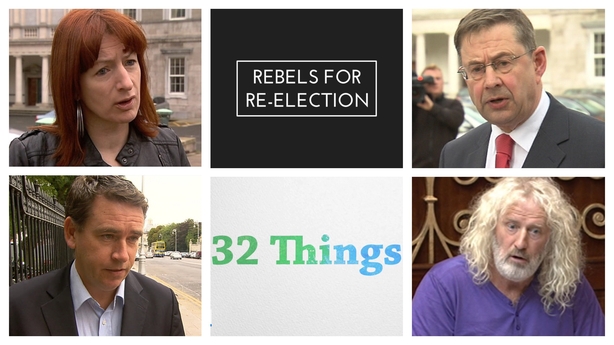 Some TDs fell foul of their party's rules during this Dáil. Éamon Ó Cuív resigned as deputy leader of Fianna Fáil in 2012 and has repeatedly criticised the party's strategy in opposition.
Clare Daly left the Socialist Party in 2012. Her erstwhile colleagues said at the time that she had placed "more value on her political connection with independent TD Mick Wallace than on the political work of the Socialist Party". Speaking of Mr Wallace, the Wexford poll topper has been embroiled in several controversies, ranging from unpaid taxes to scaling the perimeter fence at Shannon Airport (along with Ms Daly). Along the way deputies Daly and Wallace raised the Garda Whistleblower revelations that ultimately led to the resignation of then justice minister Alan Shatter.
On a not unrelated note, the latest offering from perpetual rebel John Deasy focused on the "retirement" of Martin Callinan. The Waterford TD said it gave the public a glimpse of what the Taoiseach is like "behind closed doors". All the rebel TDs mentioned look to be held in high esteem in their constituencies with all set to be comfortably re-elected.
---
# Fifteen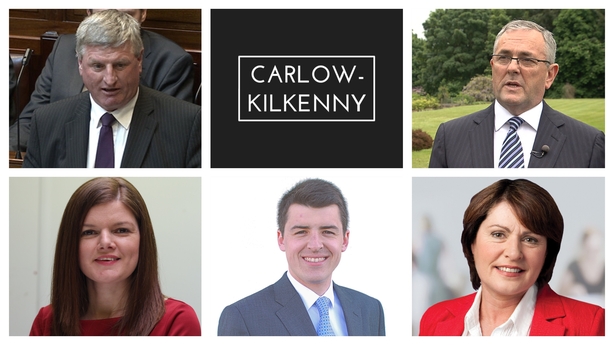 The "mocks" are done. Now it is time for the Leaving Cert. Fianna Fáil's Bobby Aylward won the seat left vacant by Phil Hogan in the May 2015 by-election. He will have to fight for the seat again in the General Election. One of his most formidable opponents will be party colleague and PAC chairman John McGuinness.
Another worry for Mr McGuinness will be the strong showing of fellow Kilkenny city candidate Patrick McKee from Renua in the by-election. Renua is in with a slim shout of taking a seat. Junior minister Ann Phelan faces an uphill battle. Sinn Féin's Kathleen Funchion is well poised in this five-seater.
Prediction: Two Fine Gael, two Fianna Fáil and one Sinn Féin.
---
# Sixteen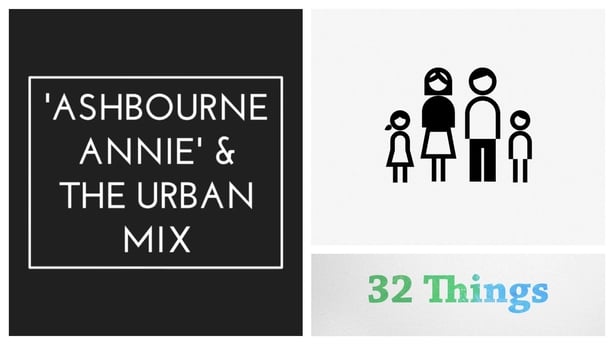 Fianna Fáil needs to win back seats in the Dublin commuter belt if talk of any party recovery is to bear fruit. However, success or failure here could depend on the opinions of "Ashbourne Annie". It was a concept developed by Labour's backroom team and it shows the value they attach to this vote. Annie has now replaced "Breakfast Roll man".
She is a stay-at-home mother-of-two who lost her job during the recession. But rising property prices that might take her home out of negative equity, coupled with a rise in her husband's income offer a possibility of the return of good times. That is what the Government parties will hope anyway, but if they are unsuccessful then several of their TDs are under pressure in these areas. They include: Labour's Dominic Hannigan, Anne Ferris, and Ged Nash; and Fine Gael's Regina Doherty, Damien English and Anthony Lawlor. Should they lose out, those well placed to replace them include Fianna Fáil's Thomas Byrne, James Lawless and Shane Cassells. Sinn Féin will have high hopes for John Brady in Wicklow, Darren O'Rourke in Meath East and also Réada Cronin in Kildare North.
---
# Seventeen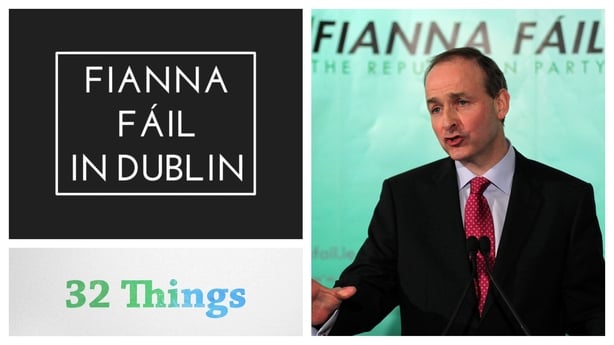 Fianna Fáil's collapse four years ago was felt most in Dublin. Party support in the capital fell from 39%, or 19 seats, in 2007 to just 12% and one seat in 2011. Following the death of Brian Lenihan, the party currently has no seats in Dublin. The departure of prominent Senator Averil Power and internal bickering between Deirdre Heney and Sean Haughey suggests all is not well in some constituencies.
There have been a few other internal rows over candidate selection. This can be viewed as a positive development, in that the party that was toxic just over four years ago now has people fighting to get onto the party ticket.
A good indicator of the party's rebuilding effort is the performance of the party's Local Area Representatives or LARs in last year's local elections. Fourteen of Fianna Fáil's 29 councillors on the four Dublin local authorities are LARs. Not all of these are contesting the General Election but look out for Jack Chambers, Catherine Ardagh and Jim O'Callaghan.
Senator Darragh O'Brien and councillor John Lahart are also well-poised. Expect a media circus around the campaigns of Dún Laoghaire candidates councillors Mary Hanafin and Cormac Devlin. At 14% in Dublin in the most recent Irish Times poll, the party still has much rebuilding to do in the capital.
---
# Eighteen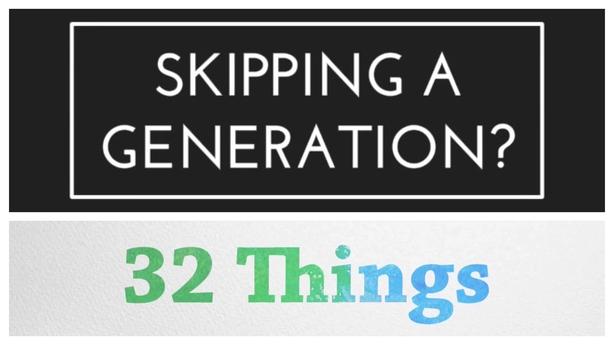 "Sometimes, deputy, talent skips a generation" was Pat Rabbitte's acerbic barb to Marc MacSharry during a testy exchange at the Oireachtas banking inquiry. Should Senator MacSharry (son of former finance minister and European Commissioner Ray MacSharry) fail to win a seat this time, it would surely rank as a blow to that political dynasty. But it won't be an easy task for him. He has been joined on the Fianna Fáil ticket in this new constituency, which runs from Arvagh in Cavan to Ballyshannon in Donegal, by Eamon Scanlon, a former TD who won more first preference votes than MacSharry in 2011.
Fine Gael appears to be facing a selection problem here. Tony McLoughlin and John Perry are the sitting TDs, but the selection convention keeps being postponed. What's more, some Perry supporters have threatened legal action after they were told by party HQ they have not been registered long enough to vote. Sinn Féin TD Michael Colreavy is retiring and long-time Councillor Martin Kenny from Leitrim is hoping to replace him.
---
# Nineteen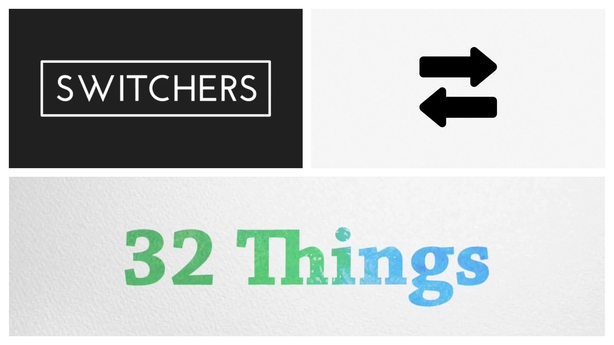 A number of politicians have switched political allegiance since 2011. Former Labour TDs Tommy Broughan and Róisín Shortall would argue that the party left them. Mr Broughan is now an independent while Ms Shortall is a member of the new Social Democrats party.
One of the biggest political re-incarnations of recent times was Colm Keaveney's move from Labour across to Fianna Fáil on the opposition benches. Former Fianna Fáil TD Chris Andrews, now a councillor, has moved to Sinn Féin.
It will be interesting to see how these "switchers" progress in their new surrounds. Former Labour Senator James Heffernan is now a Social Democrats candidate in the Limerick constituency.
---
# Twenty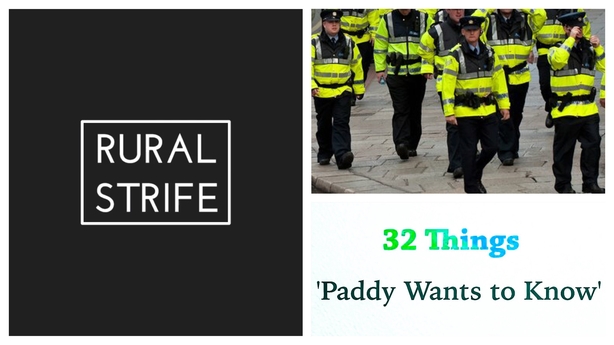 The closure of rural garda stations continues to be an issue in many parts of the country. As more reports of burglaries in country areas emerge, it gets more difficult to explain the shutting down of these stations in villages and small towns. A fall in milk prices too takes the gloss off the much hailed boom times in the agri-sector. The closure of post offices is another pressure point for the Government, particularly in rural areas.
The issue of wind farms and pylons are political hot potatoes in several parts of the country too. While the paucity of broadband in rural areas remains a stick to beat Government with, despite the launch of a rural broadband plan this year.
---
# Twenty-One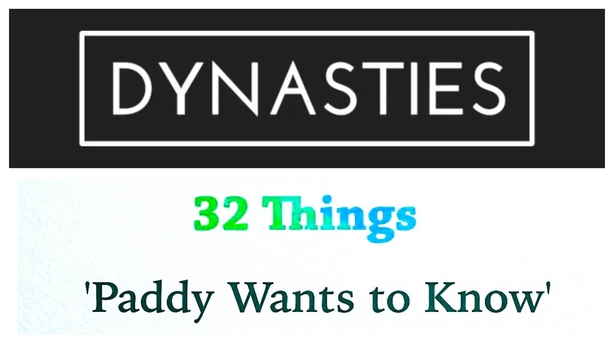 In 1981, Dick Spring succeeded his father Dan, who had won 11 consecutive Dáil elections in Kerry North. Dick held the seat there until 2002. After a nine-year absence from the Dáil, the Spring dynasty returned in 2011 when Dick's nephew Arthur won a seat. Unless the tide comes back in for Labour, Arthur's seat and the dynasty is in serious trouble again.
The retirement of Micheál Kitt, Leas-Ceann Comhairle and Fianna Fáil TD for Galway East, means there will be no Kitt contesting a general election in Galway for the first time since 1948.
In Kildare South, Jack Wall who was first elected in 1997 is retiring. The Athy man has built a formidable political machine here and his son Mark will seek to keep that dynasty alive.
And in Dublin Bay North, there has been much local consternation at the adding of Sean Haughey to the Fianna Fáil ticket. Party headquarters obviously believe that the Haughey brand will win votes.
In Tipperary, Councillor Michael Smith Junior will be running for Fianna Fáil. His father, Michael Snr, was a cabinet minister who won eight Dáil elections between 1969 and 2007 in North Tipperary. This is Smith Junior's second general election outing. There is also still a possibility that Rachel Doherty, daughter of former minister Seán, may run in Roscommon-Galway.
---
# Twenty-Two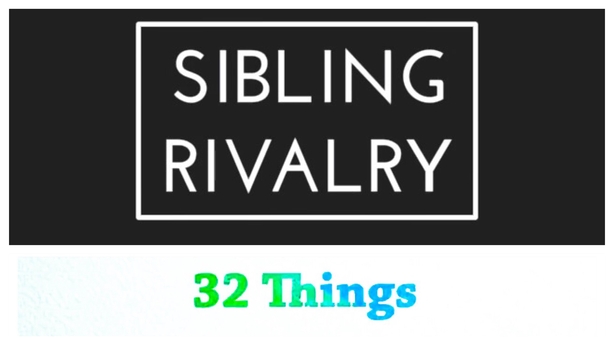 In last year's local elections, husband and wife Francis Noel Duffy and Catherine Martin both won council seats for the Greens.
There are other political family affairs to watch in this General Election. In the Roscommon-Galway constituency Labour Senator John Kelly and Renua candidate Anne Farrell are siblings running against each other. In Louth, sitting Fine Gael TD Fergus O'Dowd, and his brother Michael, a candidate for Renua, will be running against each other as well.
---
# Twenty-Three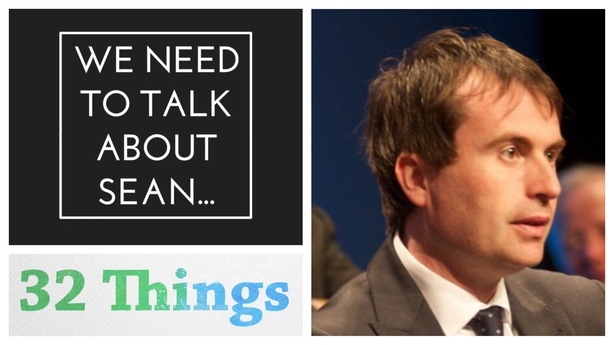 Fine Gael currently holds three out of five seats in Cavan-Monaghan. This is another slimmed down constituency. It was reduced to four seats and it is hard to see all three Fine Gael TDs holding on.
One of them, Sean Conlan has been a particularly controversial figure. He was critical of the Taoiseach over the John McNulty affair, saying there was a fear in the party the Taoiseach was returning to the "days of Charlie Haughey". Mr Conlan would find himself in the spotlight again over a €10,000 diamond ring he and his girlfriend brought home from the UK to have "appraised". The seller felt the need to contact the Taoiseach's office over the delay in completing the transaction. The ring was later returned.
This year the Employment Appeals Tribunal found the Monaghan TD had made a litany of breaches of his former secretary's rights and ordered him to pay her €25,000. In September, the TD was arrested and questioned in connection with an alleged assault at a pub. A file is set to be sent to the DPP.
None of these headlines are ideal for his re-election prospects. But Minister for Arts Heather Humphreys, Sinn Féin's Caoimhghín Ó Caoláin and Fianna Fáil's Brendan Smith look well placed to retain their seats. Cavan Fine Gael TD Joe O'Reilly and Senator Kathryn Reilly of Sinn Féin are two other strong candidates here.
---
#Twenty-Four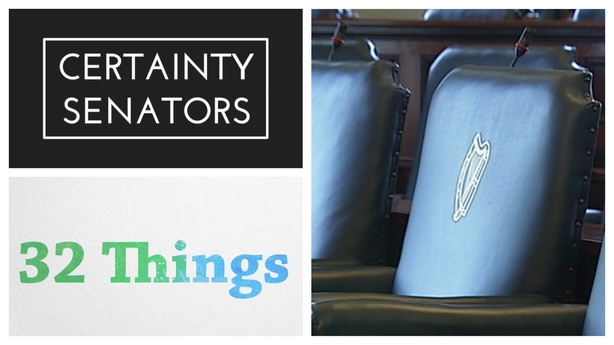 Some incumbent senators look well-poised to win Dáil seats; Fianna Fáil's Daragh O'Brien and Thomas Byrne, Sinn Féin's David Cullinane and Fine Gael's Michael D'Arcy.
---
# Twenty-Five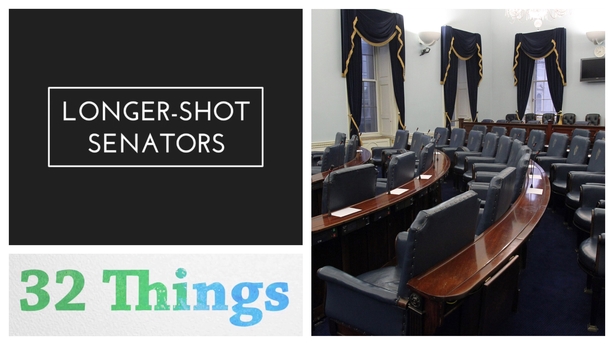 Others are in with less of a chance but cannot be ruled out; Sinn Féin's Kathryn Reilly and Trevor Ó Clochartaigh, Fianna Fáil's Marc MacSharry and Mary White, and Independent Averil Power. Even Longer shot senators are – Independent Katherine Zappone, James Heffernan of the Social Democrats, and Labour's John Kelly and John Whelan.
---
# Twenty-Six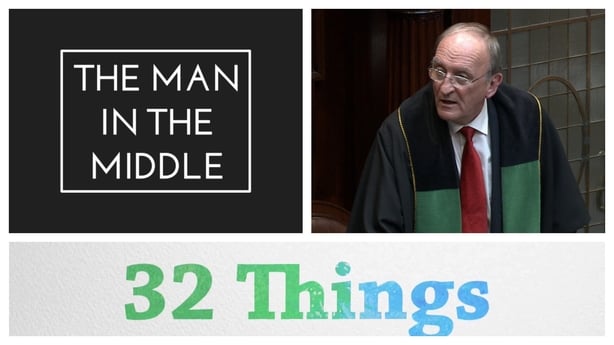 Ceann Comhairle Sean Barrett has said he will see out his time as the chairman of the Dáil. He has described rumours that he might stand down as "nonsense". But he had said last December that he would not like to retire as Ceann Comhairle. There was a suggestion that he was hankering after a simple life on the backbenches one last time.
Just for a moment say that is still somewhere in his thinking, and we can return to all that speculation about the Chairman of the Oireachtas health committee Jerry Buttimer replacing him. Mr Buttimer's skill as a committee chairman was never more evident than during the contentious debate on the Protection of Life During Pregnancy Act. If he were given the job of chairing the Dáil, it would of course mean the already tight Cork South Central constituency would drop to three seats. Such a move would considerably ramp up the pressure on the Fianna Fáil leader on his home patch.
---
# Twenty-Seven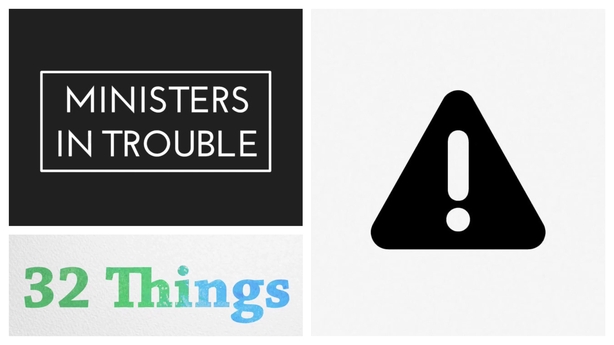 Most elections throw up "Portillo Moments" – a reference to the announcement in 1997 that UK cabinet minister Michael Portillo had lost his Westminster seat, which was an indication of how bad the election was for the Tories.
The election of the 32nd Dáil could bring with it some senior and junior ministerial casualties. Among the ministers who could be in trouble are Paschal Donohoe, Joan Burton, Alex White, Kathleen Lynch, Jan O'Sullivan, Ann Phelan, Kevin Humphreys, James Reilly, Ged Nash, Seán Sherlock and Aodhán Ó Ríordáin.
---
# Twenty-Eight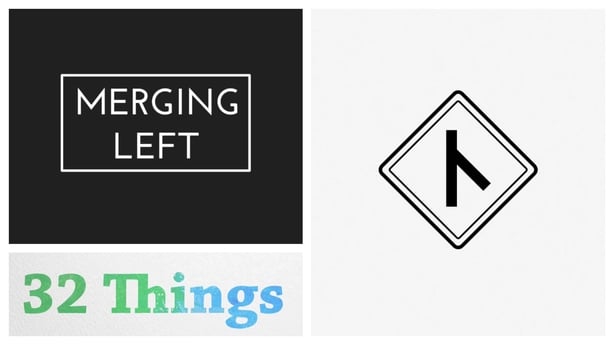 They've tried this before and it didn't last very long. Remember the United Left Alliance. Once again the left-wing parties in the Dáil are joining forces. Well sort of. The Anti-Austerity Alliance and the People Before Profit Alliance have formed a unified parliamentary group ahead of the election.
This registered political party will have more than 30 candidates running in 27 constituencies. Seven is the magic number here. If the group wins that number of seats it will have full speaking rights in the Dáil. AAA TD Paul Murphy has described the alliance as a "mass left-wing political force". The group has ruled out going into Government with Fianna Fáil, Fine Gael, Labour and Renua
---
# Twenty-Nine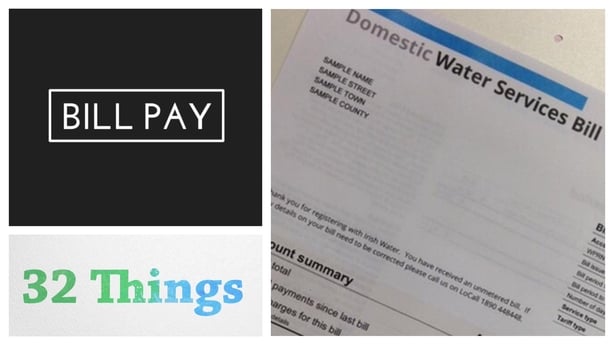 The dark shadow of the Irish Water debacle has relentlessly hung around the Coalition, despite several attempts to shake it off. Who could forget Minister for the Environment Alan Kelly's "my legacy" speech that outlined the revised water charges last November? This did fix some holes in the Irish Water bucket, but others opened. The idea of paying a €100 water conservation grant to people who register with the utility (whether they pay their bill or not) is a case in point.
No matter when it is, the water debacle will remain a salient issue in the General Election campaign. A number of sitting TDs - Sinn Féin, Anti-Austerity Alliance, People Before Profit and several independents - say they will not pay their water charges. Other candidates hope to get elected on the back of an anti-water charges platform.
---
# Thirty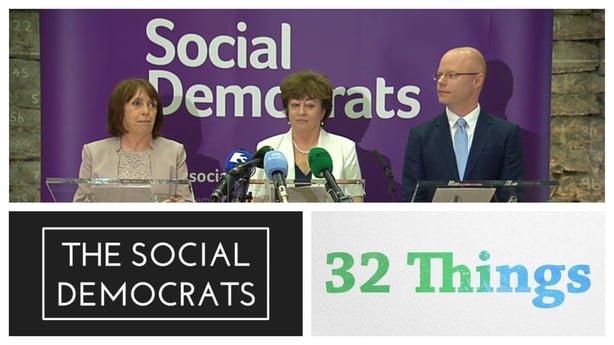 It is not every day you will find a party with three leaders, but the Social Democrats have just that. Róisín Shortall, Stephen Donnelly and Catherine Murphy are calling for more investment in services to develop a system akin to a Scandinavian model. But they favour abolishing water charges. The party is advocating the repeal of the Eighth Amendment of the Constitution. Such policies they surely hope will help woo disillusioned Labour Party voters.
The high profile of the three politicians at the helm of this group should ensure it remains prominent during the election campaign. The party has ten candidates selected to date, among them businesswoman Glenna Lynch, who is running in Dublin Bay South.
---
# Thirty-One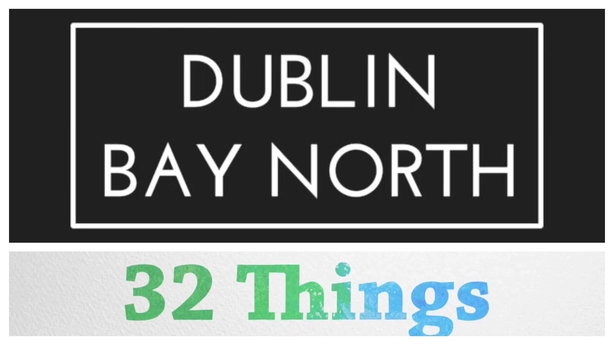 Five seats are up for grabs in this huge new constituency that covers the ground from Howth to Fairview. Already there have been rows and embarrassment aplenty as the parties selected their candidates.
Minister for Jobs Richard Bruton suffered the ignominy of losing a selection convention before being added to the ticket hours later. Deirdre Heney of Fianna Fáil won her convention but has to contend with a running mate she did not want, one Sean Haughey. Averil Power was seen as a certain candidate for Fianna Fáil before she quit the party in May. She is now in the race here as an independent.
But it is a strong field crammed with sitting TDs. They are independent TDs Finian McGrath, Tommy Broughan, Renua's Terence Flanagan and Labour junior minister Aodhán Ó Ríordáin. Sinn Féin is running two candidates: Denise Mitchell and Mícheál Mac Donncha. Former Labour councillor Cian O'Callaghan will run for the Social Democrats here, posing one more significant challenge for Mr Ó Ríordáin in his effort to hang on.
Prediction: Bruton, McGrath, Haughey, Flanagan, Mitchell/Mac Donncha.
---
# Thirty-Two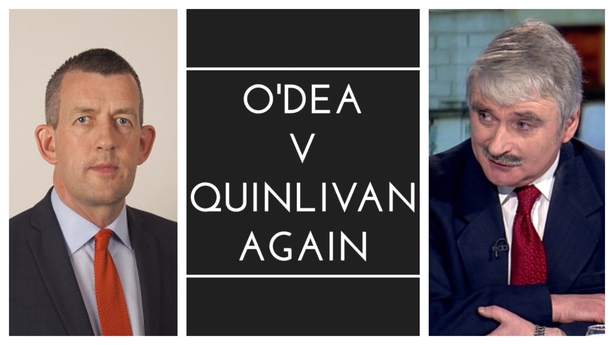 When Willie O'Dea clashed with Sinn Féin's Maurice Quinlivan in 2010, it ultimately cost the Fianna Fáil man his long yearned for place at cabinet. Then a defamatory slur against the Sinn Féin councillor and a false High Court Affidavit threatened the stability of the Fianna Fáil and Green coalition.
The intense bitterness surrounding those events has since subsided with both men even participating in a sleep out in Limerick City last year to raise money for homelessness organisations.
A duel will be played out here though at the next election. Mr Quinlivan looks odds-on to win a seat. What's more, he is "doing a Willie O'Dea" and walking the city streets day in, day out. The pressure will be on the former minister to make sure he preserves his reputation as one of the country's top vote getters and finishes well ahead of the Sinn Féin contender.
Also in the city, Minister for Finance Michael Noonan looks certain to be returned, but will his party colleague Kieran O'Donnell? He may well be scrapping for the last seat with Labour's Jan O'Sullivan. The Education Minister's longer Dáil record, higher profile and ability to deliver for the constituency may give her the edge, notwithstanding Labour's likely election problems.
---