A court in Argentina is deciding whether an orangutan described as a "non-human person" can be released from captivity.
The court is considering whether Sandra, an orangutan who is legally recognised as a "non-human person" with rights, should be released into the wild or should remain in the Buenos Aires Zoo.
The 29-year-old orangutan has spent her entire life in captivity. The ape was born in a German zoo before being brought to Argentina in 1994.
Last December, the Association of Officials and Lawyers for Animal Rights argued that Sandra should not be treated as an object as she has sufficient cognitive functions.
The court agreed that the ape deserved the basic human rights of a "non-human person", which brought about the current case which will decide her fate.
The chief biologist at Buenos Aires Zoo, Adrian Sestelo, argues that Sandra should not be released from captivity because she is the offspring of two different orangutan species.
He says that her presence could create complications for orangutans in the wild.
"Sandra is the daughter of both Borneo and Sumatra orangutans. She's a hybrid. As a hybrid you have to consider the species in wildlife," Mr Sestelo said.
"You can't release a hybrid animal because you would end up hurting the species, not helping it," he added.
The biologist also said that Sandra would be unable to fend for herself in the wild.
"You would end up harming her because she is unaware of her predators. She doesn't know how to find food and she doesn't know how to prepare a nest in a free environment. You would not end up granting it a benefit, but instead diminishing its well-being," said Mr Sestelo.
While the court deliberates, Sandra remains in the zoo in Buenos Aires, where she lives between an indoor and outdoor enclosure.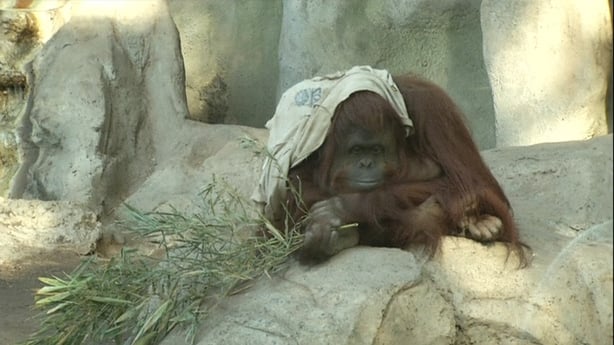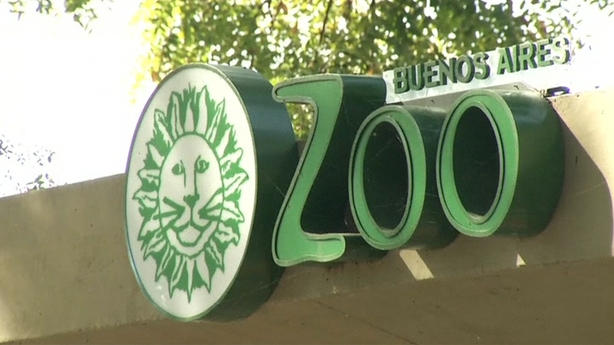 ARAN, an Irish animal protection organisation, has said that it would begin work in Ireland to initiate a legal challenge for non-human primates at Dublin Zoo should Sandra be released from captivity.
In a statement, ARAN's John Carmody said: "Zoos in our opinion put the 'con' into conservation, and to that end we hope Sandra's plight becomes a beacon of hope for the many primates living in captivity here in Ireland and around the world."
Animal rights lawyers say zoo is like prison
Lawyers from the Association of Officials and Lawyers for Animal Rights compare keeping Sandra in a zoo to imprisoning her.
"A zoo is like a prison. It would be the same if they said of a human being that he is doing great, he is being taken care of, he is being well-fed, but deprived of his freedom. It wouldn't be justifiable," said Andres Gil Dominguez.
"Keeping Sandra in captivity violates her rights," he added.
The court is also considering whether Sandra should live the rest of her life in a sanctuary, where she would have more freedom but would receive the attention she needs.
Officials must decide whether it is safe to transport Sandra to a sanctuary, which could be thousands of kilometres away.
Sandra would also be forced to meet strict medical conditions before being accepted into such an animal habitat.
A sanctuary in Florida, which is being considered for Sandra, would force her to undergo chemotherapy before being accepted.
This is seen as a preventative measure to ensure the ape does not bring any illnesses in to the habitat with her. At 29 years old, chemotherapy could be taxing on Sandra's body.
The cost of transportation and medical care for the orangutan could surpass €134,561.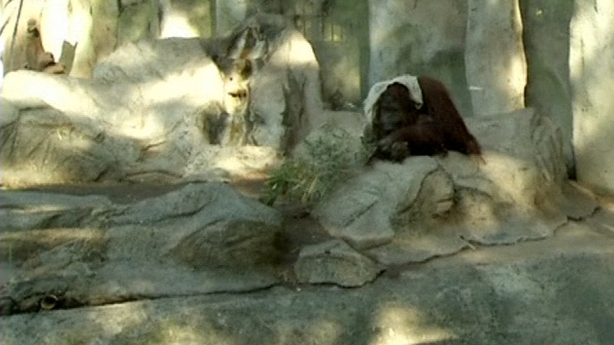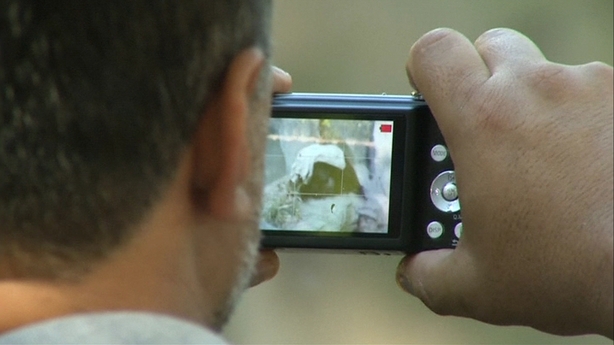 The decision of whether Sandra is healthy enough to undergo the chemotherapy treatment will be left to the President of Buenos Aires' Environmental Protection Agency, Juan Carlos Villalonga.
Earlier this month, Mr Villalonga proposed a plan which would gradually reform zoo enclosures in Argentina, including the Buenos Aires Zoo where Sandra lives.
Under his plan, the zoo would not adopt any more animals and would allow some animals to be sent to other locations.
If Sandra is deemed fit enough to undergo the medical treatments and lengthy transportation, she could be one of the animals sent to a new home.
The Buenos Aires Zoo currently holds more than 2,000 species.