After being reinstalled in 10 Downing Street for a second term as Prime Minister, what are the big issues on David Cameron's plate?
Government
The first decision Mr Cameron must make is the nature of the Government he will lead. If the final tally of Conservative MPs is over 326, as expected, he will have no need to seek a coalition partner. However he will be all too aware of his acute vulnerability to regular defeats in backbench rebellions.
Even if he falls a little short of an absolute majority, it is quite possible he will opt to lead a minority administration, with the expectation of support from Northern Irish unionist parties to see him through tight votes.
With a precarious command of the Commons, he is likely to be forced to appoint a Cabinet reflecting all shades of Tory opinion in order to keep his right wing on board.
Europe
Mr Cameron made clear in his victory speech that he will press ahead with the in/out referendum which he has promised on Britain's membership of the European Union.
With only one or two MPs, Ukip will be in no position to force him to move the vote forward from his preferred date of 2017, though he will come under pressure from Eurosceptic Tories to act swiftly.
If he sticks to his plan, he faces two years of intensive negotiations with EU partners on his demands for changes to rules on the rights of EU citizens to settle, work and claim benefits in the UK, as well as removing Britain from the aspiration of "ever closer union".
If he achieves a satisfactory renegotiation, he has said he will fight for Britain to remain in the EU in the referendum - something which will put him at odds with many Conservatives.
Whether the UK votes to stay in or quit Europe, some Westminster observers think Mr Cameron will be forced struggle to preserve his position at the head of the party.
Devolution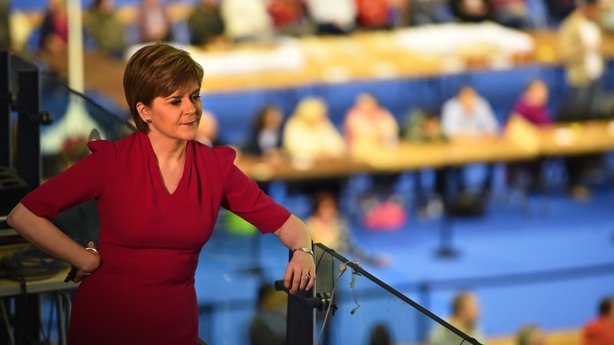 In his first comments after Conservative victory became clear, Mr Cameron put preserving the United Kingdom at the heart of his agenda. He committed himself to pressing ahead with the devolution of powers proposed by the Smith Commission following last year's failed independence referendum - and possibly going further.
"I want to bring our country together, our United Kingdom together, not least by implementing as fast as we can devolution that we rightly promised with other parties both for Wales and for Scotland," he said, adding that he wanted the Conservatives to regain their former "one nation" mantle.
With the Scottish National Party winning almost all of Scotland's 59 seats, Mr Cameron will be forced to resist a huge surge in nationalist sentiment seeking another chance to separate from the UK.
SNP leader Nicola Sturgeon has not ruled out a second referendum following the 2016 Scottish Parliament election, and Mr Cameron will face a tough decision on whether to give a re-run poll his seal of approval so soon after the issue appeared to have been settled for a generation.
He is also expected to introduce reforms to ensure that House of Commons matters affecting only England, or England and Wales, are decided by MPs from those nations.
Economy
Mr Cameron built his election platform on a promise to continue with the "long-term economic plan" which he credits for injecting growth into the economy and fuelling recovery following the 2008 financial crash.
He made clear in his post-poll comments that this will include measures to boost jobs and create three million apprenticeships, and can also expect to offer cuts in red tape.
He will press ahead with plans set out by Chancellor George Osborne to eliminate the UK's state deficit by 2017/18 and running a surplus before the end of the Parliament.
He has said he will achieve a £30 billion "consolidation" without tax increases by cutting £12 billion from welfare and £13 billion from departmental public spending and raising £5 billion with a crackdown on tax avoidance.
Tax
Mr Cameron has pledged to increase the level at which workers begin paying income tax from £10,600 to £12,500, and to increase the threshold for the 40p higher rate of tax from around £42,000 to £50,000.
Welfare
The Tories have set out plans to extend the freeze on working-age benefits for two years and to reduce the annual household benefit cap from £26,000 to £23,000, but independent economists say this will save only around £2 billion of the planned £12 billion welfare cuts.
With pensioner benefits excluded and Tories promising to protect the "vulnerable", Mr Cameron will face an awkward task finding the remaining savings amid speculation revolving around cuts to elements of child benefit and housing benefit.
Pensions
Conservatives will keep the "triple lock" to increase the state pension and will protect the free bus pass, TV licences and winter fuel payment.
Housing
Tories have promised to give 1.3 million housing association tenants the right to buy their homes at a generous discount.
Spending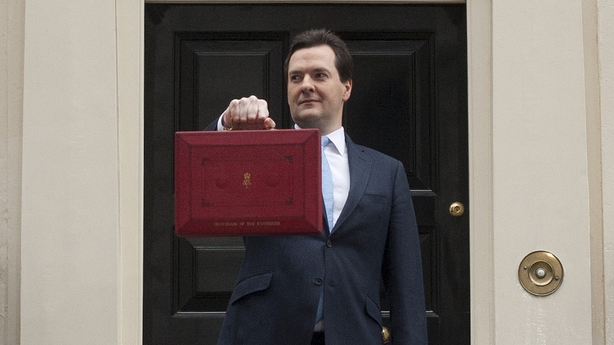 Mr Cameron and Mr Osborne have yet to explain how their planned £13 billion cuts in departmental spending will be shared out.
The decision to protect health, international aid and defence equipment will mean deep cuts to other areas, such as police, local government and transport, with the Institute for Fiscal Studies suggesting that unprotected departments could face further cuts of 20% or more - bringing total budget reductions since 2010 to around 40%.
Immigration
Mr Cameron has insisted he will stick to his ambition of cutting annual net migration below 100,000, despite missing it by a wide margin in the 2010 Parliament.
This will depend heavily on his ability to achieve reforms to deny EU migrants access to welfare payments like tax credits and child benefit for four years and ending the right to claim job-seeking benefits.
Health
Mr Cameron has already promised year-on-year rises in health spending, with a real-terms increase of £8 billion by 2020, combined with £22 billion of efficiency savings.
The Conservative manifesto promised to make the NHS a truly seven-day-a-week service, with extended morning and evening opening for GPs and guaranteed same-day appointments for over-75s.
Education
The Conservatives have promised to open at least 500 new free schools over the Parliament, resulting in 270,000 new places.
They will introduce new rules requiring coasting schools to accept new leadership. All schools rated good or better by Ofsted - including grammar schools - will be allowed to expand.
Mr Cameron has promised to maintain spending per pupil in state schools, but not to increase it in line with inflation.
Defence
Mr Cameron has promised to protect defence equipment budgets, and will now come under intense pressure from backbenchers to commit to the Nato target of spending 2% of national income on defence. He will press ahead with the replacement of the UK's four Trident nuclear submarines.