A partial solar eclipse has taken place over Ireland and much of Europe.
The event saw about 90% of the Sun's surface blocked out by the Moon. However, cloud obscured the view for many.
The next solar eclipse will take place in 2026.
VID: Our #Proba2 had a ringside seat of today's #SolarEclipse ! http://t.co/l8GClhB7Kq

— ESA (@esa) March 20, 2015
People cheered and clapped as the Moon blocked the Sun for about 2.5 minutes under clear skies on the icy Norwegian islands of Svalbard.
But clouds masked the sky over Torshavn, the capital of the Faroe Islands further south.
An estimated 8,000 visitors had travelled to the Faroe Islands for the first eclipse in the region in 60 years.
"I've seen aurora, I've seen some volcano eruptions, but the total eclipse is still the most spectacular thing I've ever seen. And each one is unique," said Fred Espenak, a retired NASA astrophysicist in Torshavn.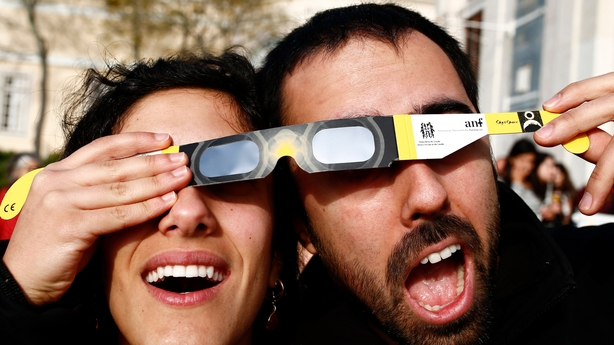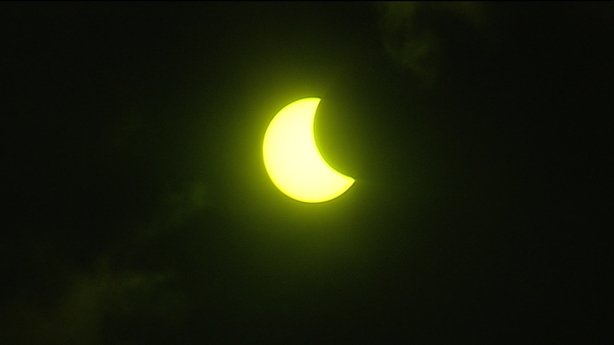 View a full gallery by clicking here
Cloud breaks in some areas to reveal eclipse
Air Corps takes to the skies for the eclipse
View a video taken in Kinsale, Footage from Wicklow
(Above timelapse from Salthill taken by Ian Donohue)
In an eclipse, when skies are clear, stars and planets are suddenly visible in daytime and a ring of fire - the corona -appears around the sun.
In one famous experiment, a 1919 eclipse gave evidence for Einstein's theory of relativity by showing that the Sun's mass bent light from distant stars.
Tens of millions of people saw the last major eclipse in Europe in 1999.
Today's partial eclipse was visible mainly in Europe and Russia, and it skimmed parts of north Africa, the Middle East and Asia.
"It's a very strange light, really spectacular, but I expected it to be much darker, like in the evening," said Per Andersen, a Norwegian businessman who watched the eclipse in Oslo where the moon covered almost all the sun.
Twitter was dominated by the eclipse, with seven of the top ten trending terms related to the sun and moon in Germany.
The German word for "doomsday" was the ninth most popular topic.
The eclipse curbed solar power production in Europe, posing a challenge to electricity grids.
Germany, Europe's biggest economy, boasts the world's biggest solar powered installations, which last year supplied 6% of its national power needs.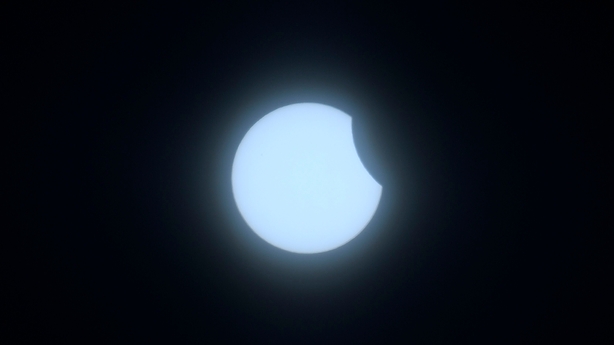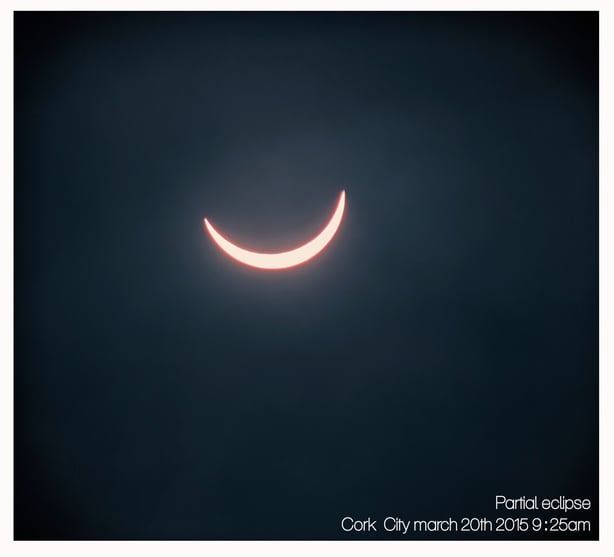 Want to geek out on all the details about today's #SolarEclipse? Look no further than here: http://t.co/UjgmECayXO pic.twitter.com/UzvaDx850C

— NASA (@NASA) March 20, 2015