Turmoil in Ukraine, annexation of Crimea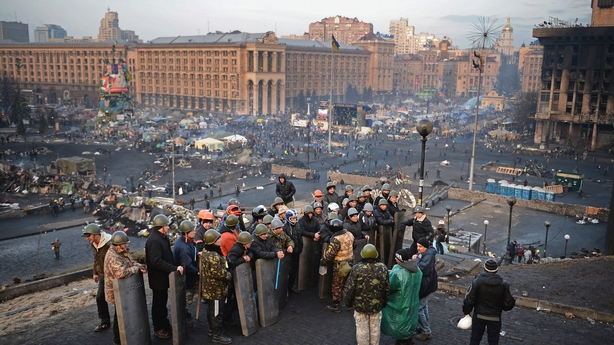 Anti-government protests in Ukraine at the beginning of the year are followed by political upheaval and Russia's subsequent incursion into Ukraine's Crimea region.
On 22 February, President Viktor Yanukovych is overthrown three months after turning his back on a trade deal with the EU.
Russia refuses to recognise the new Ukrainian authorities and in late February Russian troops seize the Crimean peninsula in a bloodless military takeover.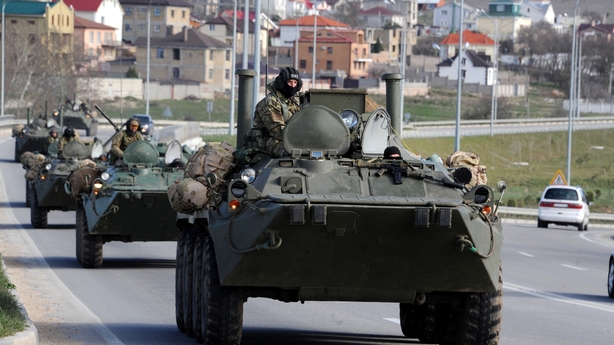 After months of bloody fighting between pro-Russian separatists and Ukrainian forces in eastern regions, a fragile ceasefire is agreed.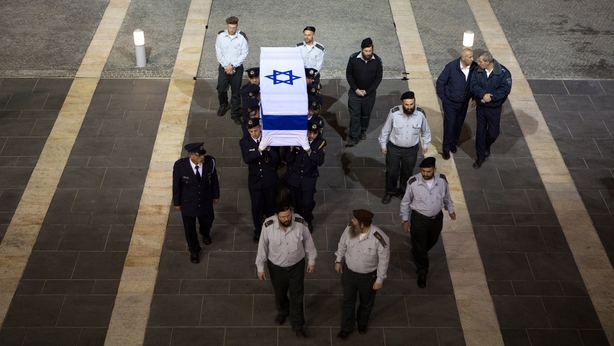 11 January: Ariel Sharon, one of the most controversial figures in Israeli politics, dies at the age of 85. The former prime minister had been in a coma for eight years having suffered a stroke in January 2006.
Mr Sharon played a key role in Israeli history, as an army general and later as a politician.
He left major historical footprints on the Middle East through military invasion, Jewish settlement-building on occupied land the Palestinians seek for a state, but also the shock, unilateral decision to withdraw from the Gaza Strip.
Louise O'Keeffe victory at ECHR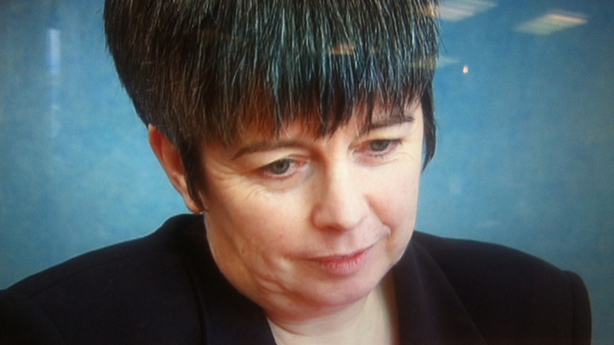 28 January: The European Court of Human Rights finds in favour of Cork woman Louise O'Keeffe, who was seeking to have the State held liable for sexual abuse she suffered while a pupil of a primary school.
She said the case was "fought for the protection of boys and girls at a very young age who simply should be protected".
Days later, Taoiseach Enda Kenny apologises to Ms O'Keeffe for what had happened to her and for the horrendous experience that she had to go through.
Apology over Portlaoise Hospital
30 January: The Health Service Executive apologises unequivocally to the families affected by the deaths of four babies at the Midland Regional Hospital in Portlaoise.
The deaths, which occurred over a six-year period, were the subject of a documentary programme by the RTÉ Investigations Unit, which was broadcast on RTÉ's Prime Time.
The investigation unit said the babies were alive at the onset of labour, but died either during labour or within seven days of birth.
Panti's Noble Call
1 February: Panti Bliss, also known as Rory O'Neill, gives a powerful speech about concerns over debate and homophobia on stage at the Abbey Theatre.
Panti speaks about prejudice in the aftermath of the RTÉ controversy surrounding her appearance on The Saturday Night Show.
There is a standing ovation in the Abbey and the YouTube video of the speech goes viral.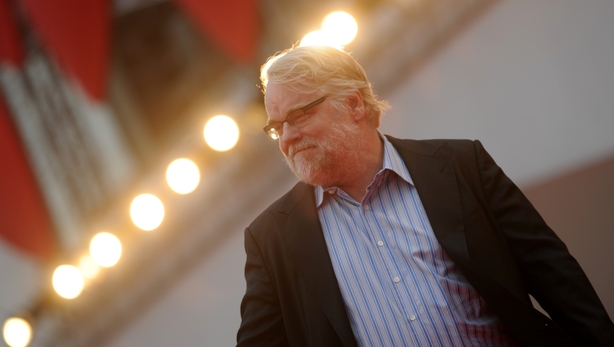 2 February: US actor Philip Seymour Hoffman is found dead in his Manhattan apartment with a needle still stuck in his arm.
The Oscar-winning star, 46, was widely hailed as the finest character actor of his generation.
He died after taking a cocktail of drugs that included heroin, cocaine and amphetamines, the New York medical examiner's office later found.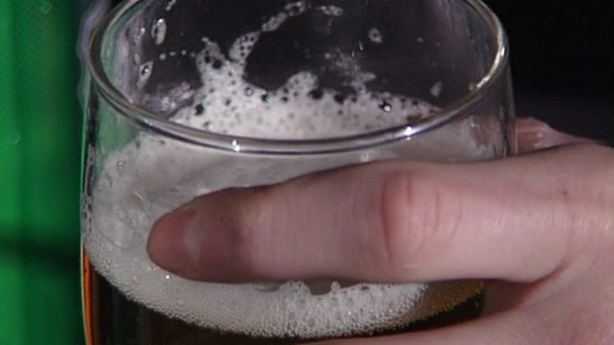 Young people are urged not to partake in internet drinking activities such as Neknomination after several deaths around the world are attributed to the game.
Hollywood child star Shirley Temple dies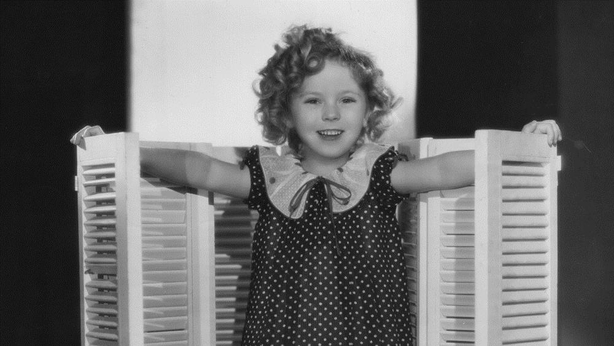 10 February: Shirley Temple Black, who lifted America's spirits as a bright-eyed, dimpled child movie star during the Great Depression and who later became a US diplomat, dies at the age of 85.
Ms Temple Black lured millions to the movies in the 1930s.
Her face and voice are imprinted on generations of people around the world as a result of her performance of the song 'On The Good Ship Lollipop' in the film 'Bright Eyes'.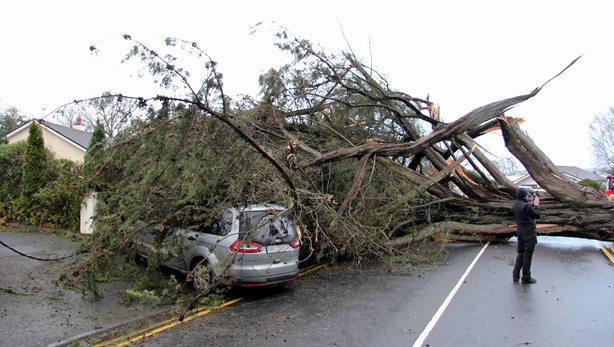 February: Massive storms leave hundreds of thousands of people without power around the country.
The storm brings high seas and damaging winds, especially in exposed coastal areas.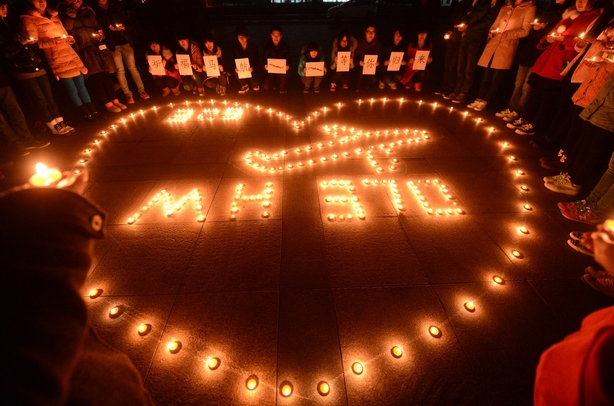 8 March: Malaysia Airlines Flight MH370 vanishes without trace en route from Kuala Lumpur to Beijing with 239 people on board.
A painstaking international search fails to find any trace.
Investigators say what little evidence they have to work with suggests the plane was deliberately diverted thousands of kilometres from its scheduled route before eventually plunging into the Indian Ocean. But no one knows for sure, or why.
FitzPatrick acquitted in Anglo trial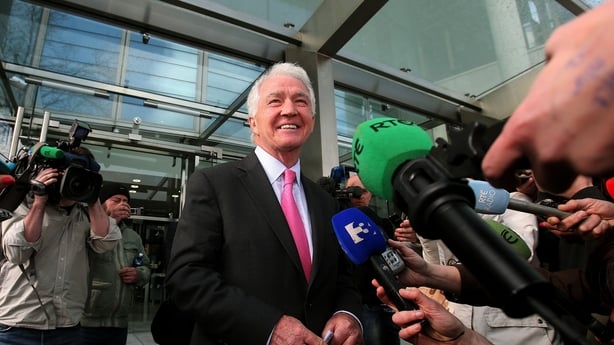 16 April: The jury in the Anglo Irish Bank trial returns not guilty verdicts on all counts against the bank's former chairman Seán FitzPatrick.
Mr FitzPatrick had denied giving unlawful financial assistance to ten customers of the bank to buy Anglo shares in July 2008.
Patrick Whelan and William McAteer were later found guilty of ten charges in the Anglo Irish Bank trial, but were spared jail.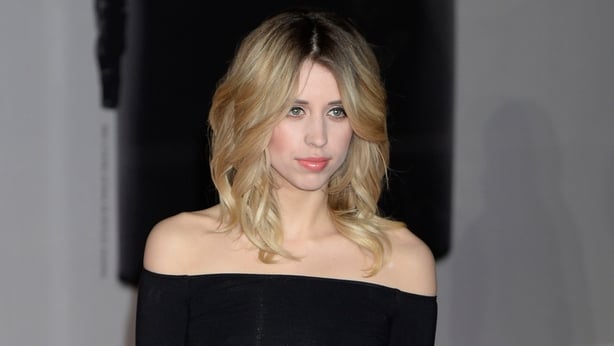 7 April: Peaches Geldof, the daughter of Bob Geldof and the late Paula Yates, is found dead at her home in Kent, England.
The 25-year-old died of a heroin overdose after losing her battle against addiction to the Class A drug, an inquest later heard.
President Higgins's State visit to the UK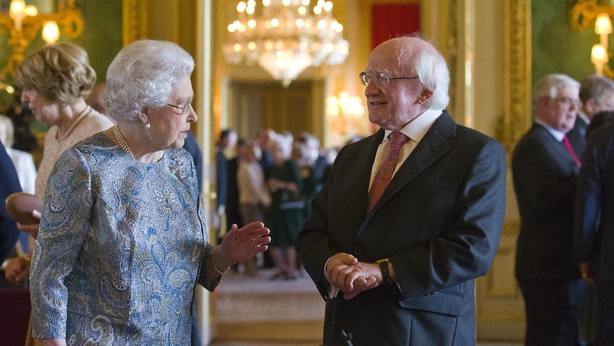 8 April: President Michael D Higgins makes history by becoming the first Irish head of State to make a State visit to the United Kingdom.
During his visit, President Higgins speaks of the "inevitability of both mutual influence and interaction" that the close proximity of the islands has brought throughout history.
Queen Elizabeth says the Irish and British are becoming good and dependable neighbours and even better friends.
Hundreds of schoolgirls abducted in Chibok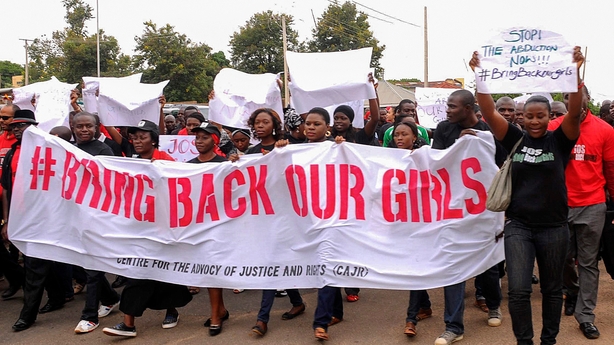 14 April: Boko Haram gunmen storm a girls' boarding school in Chibok, a remote corner of Borno state in northeastern Nigeria.
276 young girls, aged from 12 to 17, are forced from their dormitories onto trucks and driven away.
A #BringBackOurGirls social media campaign attracts politicians, actors and other prominent public figures such as US First Lady Michelle Obama and Pakistani education activist Malala Yousafzai.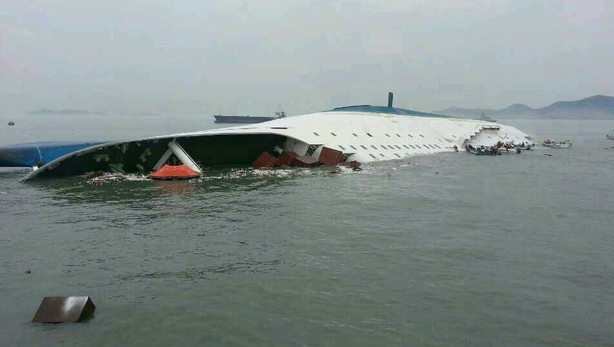 16 April: More than 300 people die when an overloaded ferry capsizes while making a turn on a routine voyage to the holiday island of Jeju, South Korea.
Video footage of the Sewol crew abandoning the vessel after instructing the passengers, mostly teenagers, to remain in their cabins caused outrage across the country.
A South Korean court later handed down a 36-year jail sentence to the captain of the ferry. However, it acquitted Captain Lee Jun-Seok of murdering the 304 people who died in the disaster.
Sinn Féin leader Gerry Adams arrested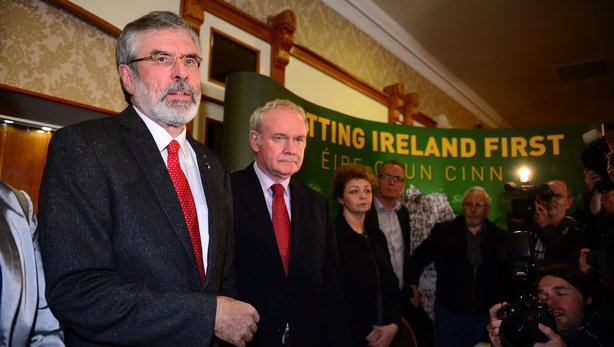 30 April: Sinn Féin leader Gerry Adams is arrested by the PSNI as part of its investigation into the circumstances of the abduction and murder of Jean McConville in 1972.
He is released from Antrim police station after four days of questioning.
Speaking at a press conference following his release, Mr Adams says he was innocent of any involvement in the murder of the Belfast mother-of-ten.
Minister for Justice Alan Shatter resigns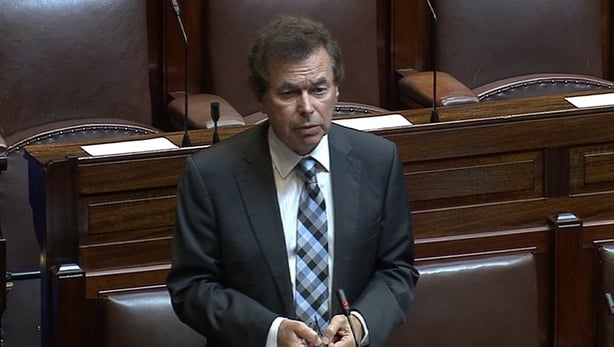 7 May: Minister for Justice Alan Shatter stands down citing the report of Seán Guerin into allegations made by Garda Sergeant Maurice McCabe.
It comes after the retirement of Garda Commissioner Martin Callinan on 25 March and the removal of Oliver Connolly from his post of Garda Confidential Recipient on 19 February.
Change in Labour Party leadership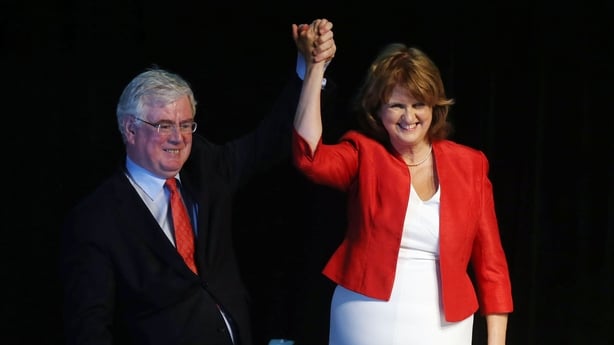 26 May: Eamon Gilmore resigns as Labour Party leader after disastrous results for the party in the Local and European Elections.
Joan Burton defeats Alex White in a leadership contest and is elected new party leader in July.
She says her party had governed too much with the head in the past and not enough with the heart.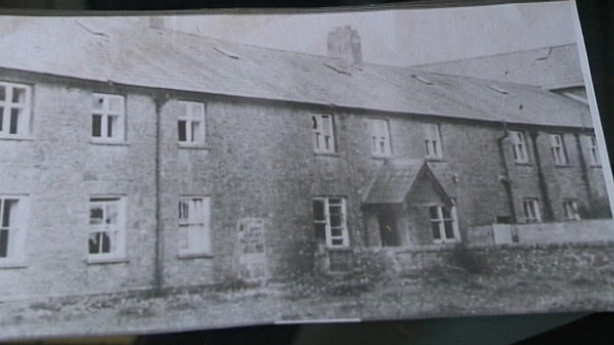 June: There are calls for an inquiry into the discovery of an unmarked mass grave at a former Catholic Church-run home in Tuam, Co Galway, where almost 800 children died between 1925 and 1961.
The grave was discovered in the former grounds of one of Ireland's mother-and-baby homes run by the Bon Secours order of nuns.
It is later announced that Judge Yvonne Murphy will chair a Commission of Investigation into church-run mother-and-baby homes.
The rise of the Islamic State group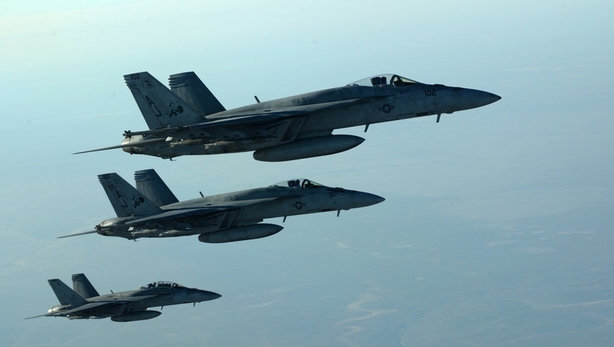 2014 sees the rise of the Islamic State of Iraq and the Levant, also known as ISIS or ISIL and later renamed the Islamic State.
The group's aim is to create an Islamic caliphate encompassing Iraq, Syria and Lebanon.
IS seizes Iraq's second biggest city Mosul as government forces take flight on 10 June - a development that sends shockwaves around the world.
The  US begins air strikes in Iraq, followed by strikes inside Syria on 10 September.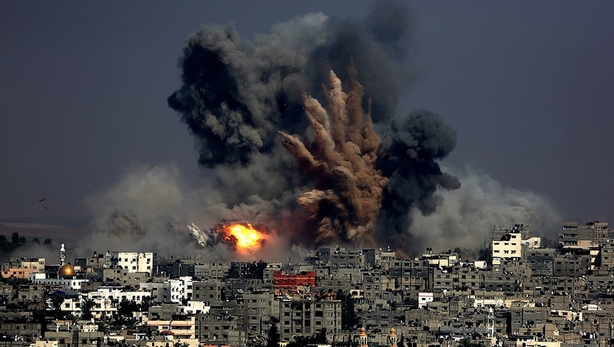 8 July: Israel launches Operation Protective Edge, with air strikes on Gaza to counter rocket fire from Palestinian militants.
By the end of the 50-day conflict, more than 2,100 Palestinians, most of them civilians, have been killed. Sixty-seven Israeli soldiers and six civilians in Israel were killed by Hamas rockets and attacks.
UN Secretary General Ban Ki-moon later said the destruction in Gaza was "beyond description".
Tomorrow Never Comes for Garth Brooks fans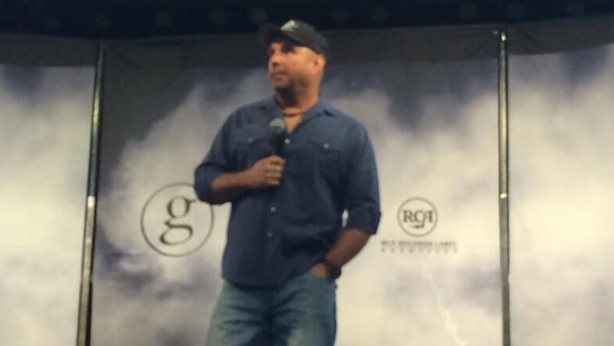 14 July: Country singer Garth Brooks confirms that he will not play any of the five planned summer concerts at Croke Park, disappointing more than 400,000 fans.
Brooks had been scheduled to play five concerts at the venue on consecutive nights.
However, licences were only granted for three of the shows and Brooks refused to go ahead on that basis.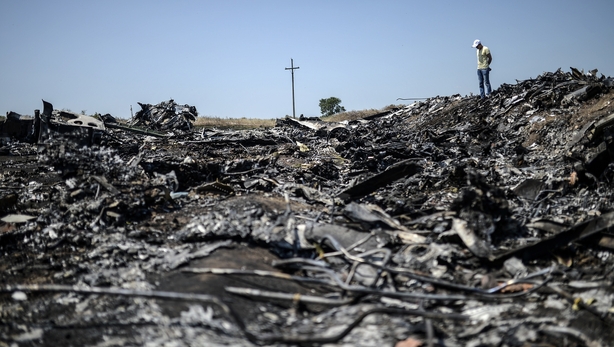 17 July: Malaysia Airlines Flight MH17 is shot down while flying over rebel-held territory in eastern Ukraine.
All 298 people on board die, 193 of whom were Dutch.
Ukraine and the West accuse Russia of supplying pro-Kremlin insurgents with the missile that shot down the jet, but Moscow and the separatists deny they were responsible and instead point the finger at Kiev.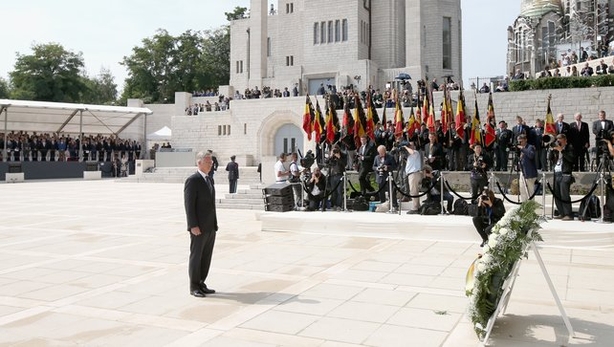 The world marks the 100th anniversary of the outbreak of WWI.
Ebola kills thousands in west Africa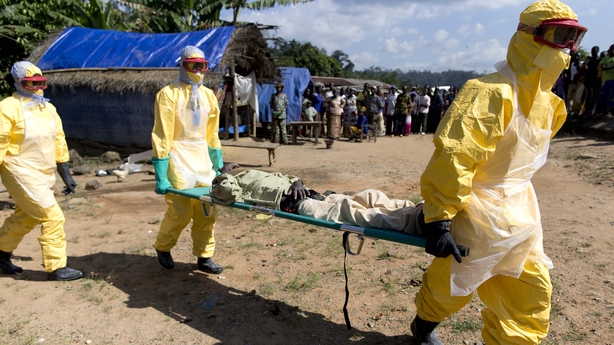 Guinea, Sierra Leone and Liberia are worst hit by an Ebola outbreak in west Africa, where thousands of people die from the virus.
On 8 August, the World Health Organization declares the Ebola epidemic a "public health emergency of international concern".
It also authorises the use of experimental drugs in the fight against Ebola, after an ethical debate.
Michael Brown shot dead in Ferguson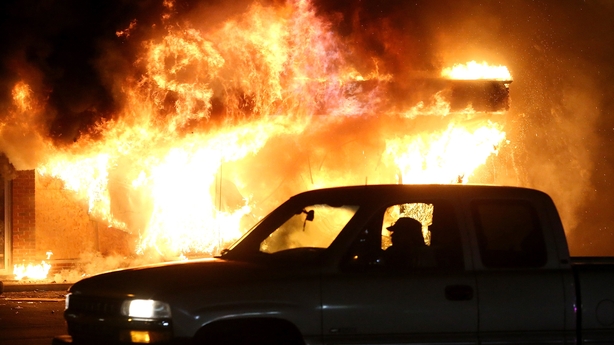 9 August: Unarmed black teenager Michael Brown is fatally shot by white police officer Darren Wilson in Ferguson, Missouri.
The killing sparks major and violent protests.
A grand jury later opts not to indict Officer Wilson, which leads to further demonstrations.
Protests later spread to other US cities over the failure of another US grand jury to indict a white police officer over the death of an unarmed black man, Eric Garner, after being put in a chokehold.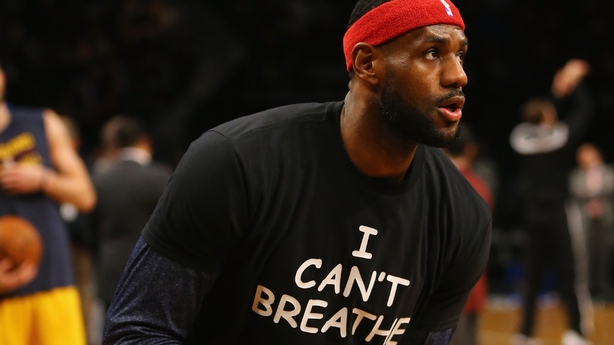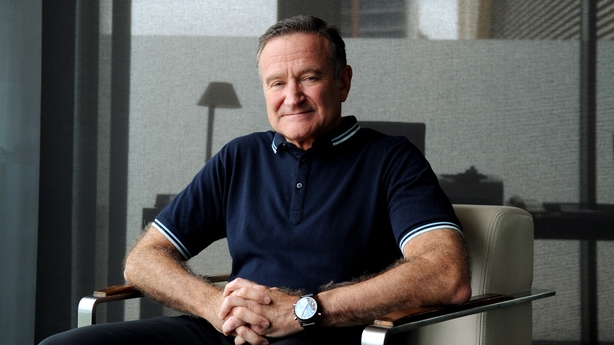 11 August: Oscar winning actor Robin Williams is found dead at his home in San Francisco.
The 63-year-old had been suffering from the early stages of Parkinson's disease and from severe depression.
His death was officially ruled a suicide.
Islamic State group beheads hostages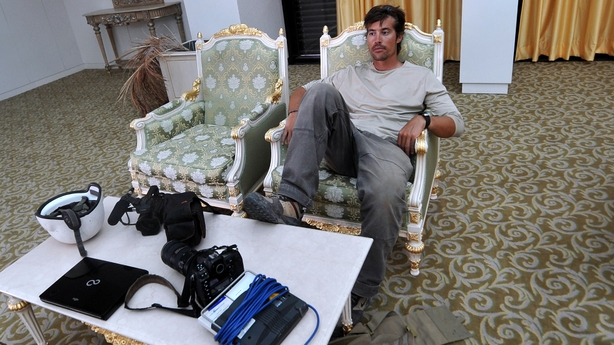 19 August: The Islamic State group releases a video showing the beheading of US journalist James Foley.
IS says the killing is a direct response to the US-led strikes on its fighters.
In the weeks and months to follow, videos show the murders of US freelance journalist Steven Sotloff, British aid worker David Haines, British taxi driver Alan Henning and US aid worker Peter Kassig.
There is condemnation from the international community and world leaders promise that justice will be served.
State funeral for Albert Reynolds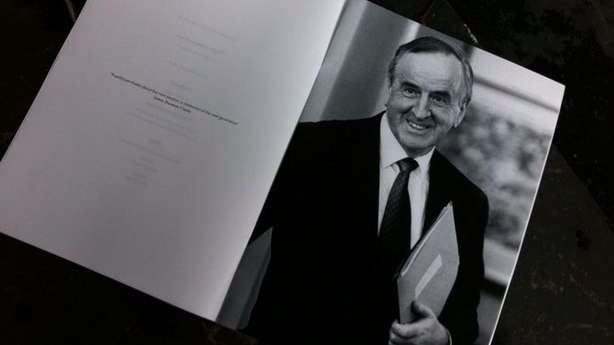 21 August: Former Taoiseach Albert Reynolds dies at 81.
Politicians throughout Ireland and abroad pay tribute by highlighting the achievements he made in advancing the peace process.
A State funeral is held on 25 August. President Michael D Higgins, Taoiseach Enda Kenny and several serving and past politicians attend.
Mr Reynolds's son, Philip, gives the eulogy, saying: "Few of us will ever bend the course of history, but our collective efforts can make this a better place.
"How successful he was in his life is for others to judge. To us it doesn't matter, he was just simply brilliant."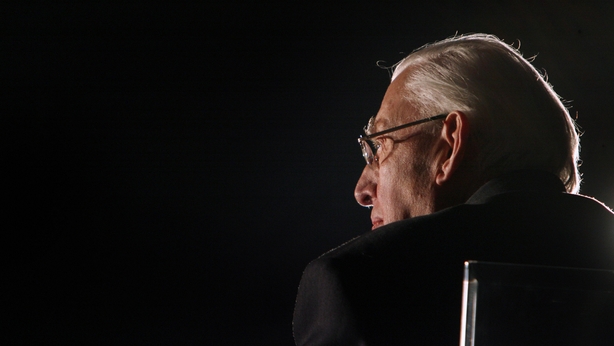 12 September: Former first minister of Northern Ireland Ian Paisley dies, aged 88.
The divisive figure is described as a man of conviction, a "giant in Ulster politics", and Sinn Féin's Martin McGuinness says he has "lost a friend".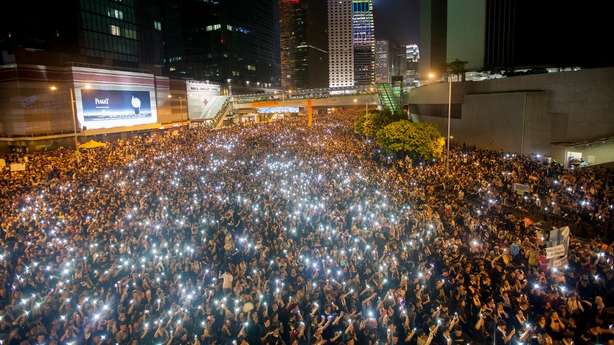 26 September: Protesters in Hong Kong take to the streets to demand China's Communist Party rulers live up to constitutional promises to grant full democracy to the former British trading outpost.
The protests often turn violent and the unrest is the worst since China took back control of Hong Kong from Britain in 1997.
Opposition to water charges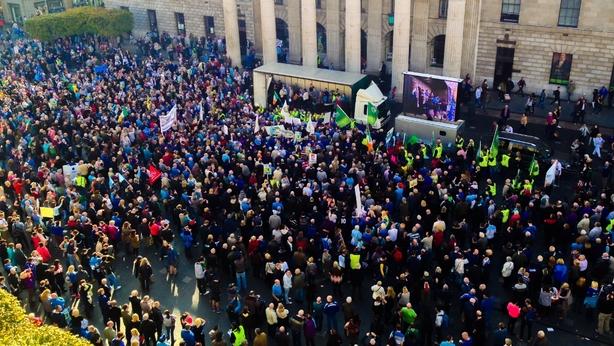 After starting as local demonstrations to the new water charges, the protest goes national.
Anger over the introduction of water charges brings hundreds of thousands of people onto the streets.
Tens of thousands of people protest in Dublin city centre on 11 October, with the Right2Water organisers calling for the charge to be abolished.
Other days of local and national protests follow as anger mounts.
Tens of thousands of people demonstrate in towns and cities on 1 November, while another major national protest takes place on 10 December.
The organisers vow to continue their campaign against water charges and plan another protest for 31 January, 2015.
Máiría Cahill allegations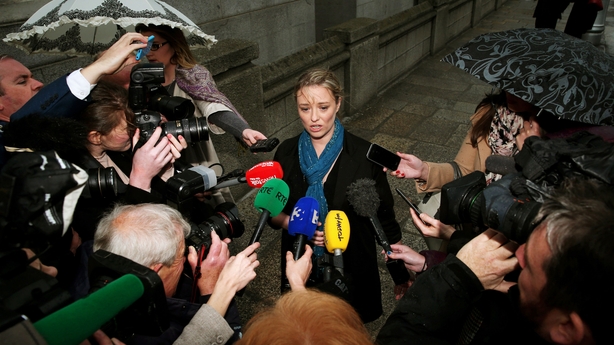 13 October: In a BBC Spotlight documentary, Belfast woman Máiría Cahill alleges she was raped by a member of the IRA in 1997 when she was a teenager and then forced to face the alleged assailant in a republican style court.
Speaking on a Dáil debate on the issue, Taoiseach Enda Kenny accuses the IRA and Sinn Féin of covering up child sex abuse and moving those accused of offences from Northern Ireland to the Republic.
Sinn Féin leader Gerry Adams rejects claims that his party was involved in a cover-up of child sex abuse.
Minister for Justice Frances Fitzgerald confirms the Government is considering the establishment of a cross-border inquiry into allegations of sexual abuse by members of the IRA.
Budget 2015 'marks end of austerity'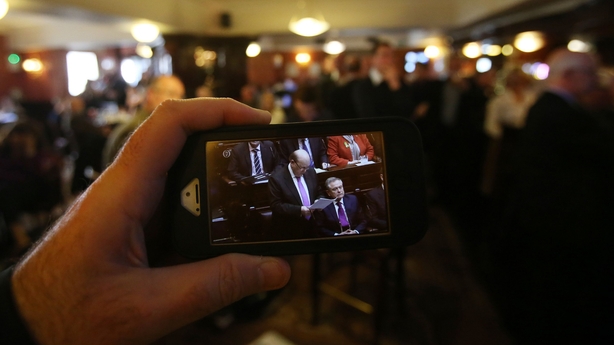 14 October: The Government announces the first welfare hikes, income tax reductions and major public recruitment drive since the recession took firm hold in 2009.
Announcing the tax measures for Budget 2015, Minister for Finance Michael Noonan says he was revising upwards GDP growth to 3.9% next year and he is targeting a 2.7% deficit in 2015.
Minister for Public Expenditure and Reform Brendan Howlin says it was a significant day and "marks the end of an era of budgetary austerity".
Pistorius sentenced for manslaughter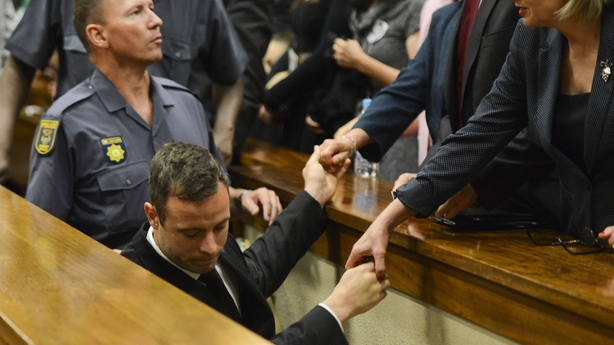 21 October: Olympic and Paralympic athlete Oscar Pistorius is sentenced to five years in prison for the culpable homicide of his girlfriend Reeva Steenkamp.
The athlete was found guilty in September for shooting the 29-year-old model dead on Valentine's Day last year.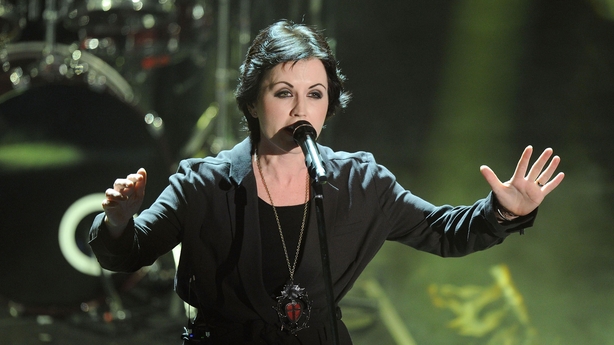 10 November: Musician Dolores O'Riordan is arrested at Shannon Airport following an incident on board a flight from New York.
The Cranberries singer was questioned for a short time at Shannon Garda Station, but was then brought to hospital in Limerick.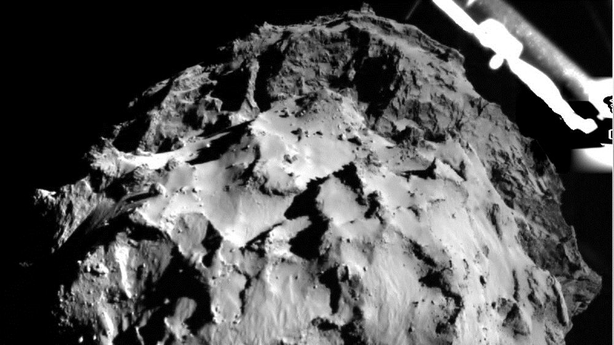 13 November: After a ten-year journey, the European Space Agency's Philae probe lands on Comet 67P with two legs on the surface and one leg sticking up into space.
Scientists hope the €1 billion mission will yield valuable information about the origin of the Solar System, the Earth, and possibly life.
Tánaiste targetted at Jobstown protest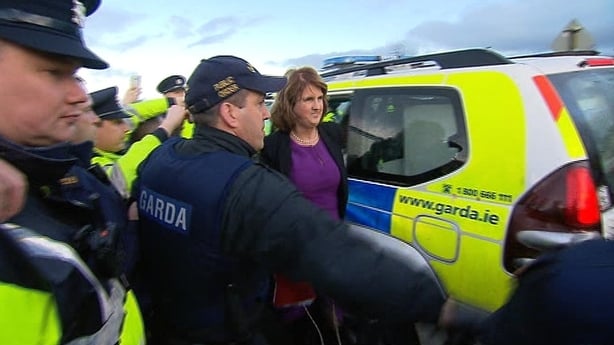 15 November: Water charge protesters prevent Tánaiste Joan Burton from leaving an event in Jobstown.
Taoiseach Enda Kenny describes the treatment of Ms Burton as "absolutely disgraceful" and says it almost amounts to her being kidnapped, when she was locked in a car for more than two hours.
Anti-Austerity Alliance TD Paul Murphy defends the protest, describing it as peaceful.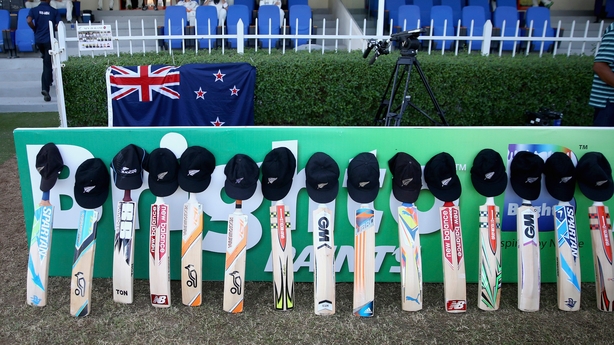 27 November: Australian cricketer Phillip Hughes dies in hospital, two days after the international batsman was struck on the head by a ball during a domestic match.
He was injured at the Sydney Cricket Ground when batting for South Australia, a devastating blow that experts compared to the trauma suffered by victims of a car crash.
In a poignant online tribute, cricket teams and supporters around the world take to social media to post pictures of their cricket bats using the hashtags #putoutyourbats and #putyourbatsout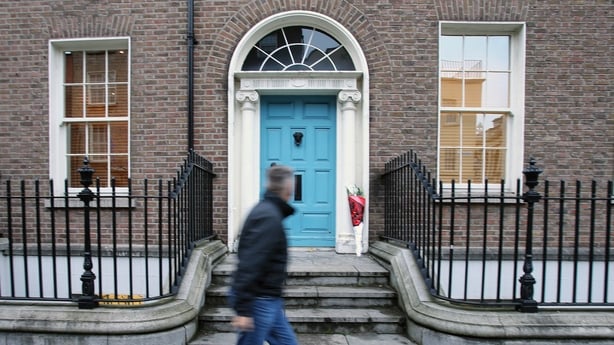 1 December: Jonathan Corrie, a homeless man, is found dead on Molesworth Street, less than 50 metres from Leinster House.
His death is described as a "national disgrace".
An emergency summit is held to deal with the growing problem of rough sleepers and homelessness.
Minister for the Environment Alan Kelly promises that by Christmas there will be emergency accommodation available for anyone who wants it.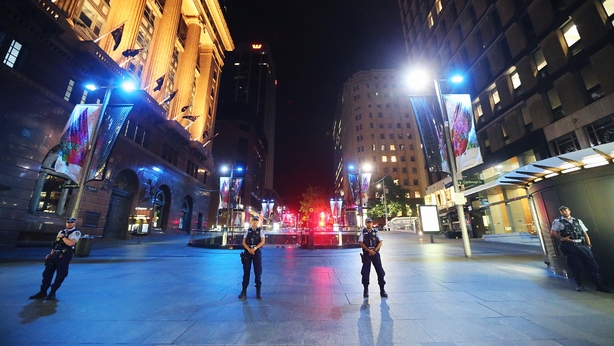 15 December: Two hostages die when a siege in a Sydney café comes to a dramatic end after armed police storm the building.
The incident at Lindt Chocolat Café in Martin Place, in the heart of the city's financial and legal district, comes to a bloody end after a standoff that drags on for more than 16 hours.
It is believed police stormed the building after 50-year-old "lone gunman" and self-styled Muslim cleric Man Horan Monis fired shots. He also died in the incident.
Taliban kills dozens of children in Pakistan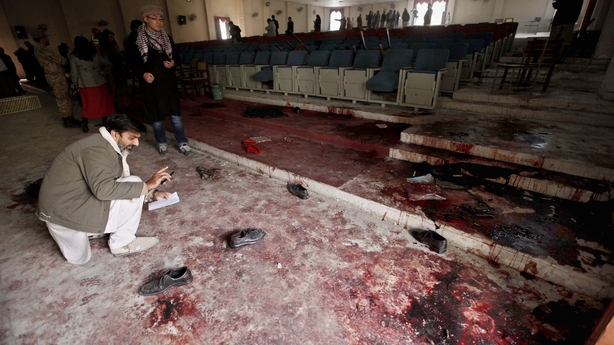 16 December: The Pakistani city of Peshawar mourns after Taliban gunmen massacre scores of children in a gun attack on a school.
More than 141 people, most of them students, are killed and many more are seriously injured when gunmen break into the school and open fire.
Historic moment for US-Cuban relations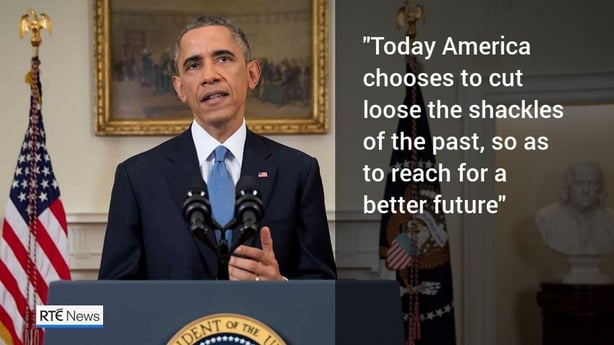 17 December: In a historic policy shift, US President Barack Obama announces that Washington will re-establish diplomatic ties with Cuba.
Mr Obama says the thaw in relations after a five-decade freeze is being made after he determined the "rigid" and outdated policy of the past failed to have an impact on Cuba.
Cuban President Raul Castro says Cuba had agreed to re-establish ties with the US.
Pope Francis is praised for his role after pressing for the release of US aid worker Alan Gross from Cuba.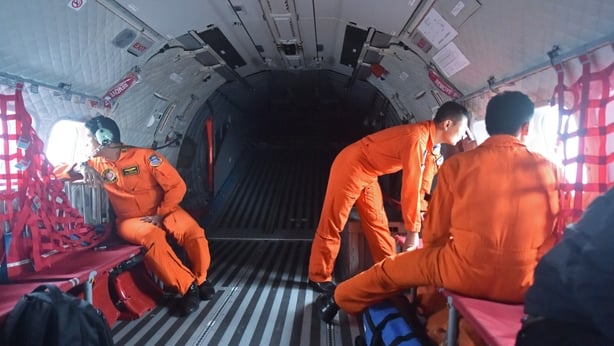 28 December: An AirAsia plane loses contact with air traffic control during bad weather on a flight from the Indonesian city of Surabaya to Singapore.
It was carrying 162 people.
Pictures of floating bodies are broadcast on television and relatives of the missing gather at a crisis centre.
AirAsia confirms debris found in the sea is from its missing airbus.