Sunday marks the 25th anniversary of the fall of the Berlin Wall.
For more than 28 years, the barrier completely cut off West Berlin from East Berlin, until it was opened in 1989.
It is one of the most potent symbols of the 20th century. But how much do you know about that great divider?
Here are some key dates in German reunification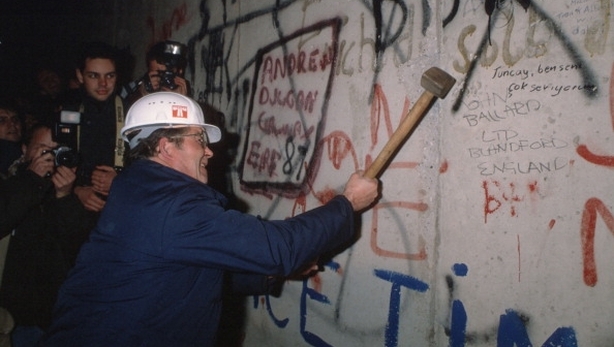 1989
2 May: Hungary began dismantling the Iron Curtain that defined its border with Austria since 1966. East Germans were quick to take advantage and head west.
6-7 October: Unprecedented protests disrupted ceremonies marking the 40th anniversary of East Germany's (GDR) communist regime.
Then Soviet leader Mikhail Gorbachev warned East German officials not to be too rigid as the reform movement swept across Eastern Europe.
#INFOGRAPHIC. Cross-section of the Berlin Wall as it was in 1983 pic.twitter.com/NR7n2R5UmL

— Agence France-Presse (@AFP) November 7, 2014
9 October: Police and the army stood by as 70,000 people in Leipzig participated in a candlelight march to demand political reforms and more freedom.
18 October: Egon Krenz, the Politburo's youngest member, became communist party general secretary after Erich Honecker was forced to resign.
24 October: Mr Krenz also replaced Honecker as GDR president.
4 November: Nationwide demonstrations began in the GDR. More than one million people gathered in East Berlin to demand greater freedom.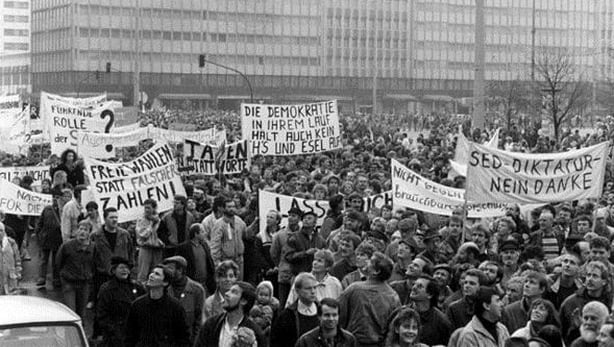 9 November: Communist officials cracked open the Berlin Wall, which was built in 1961, after granting long-denied freedom to travel to the West.
Over the subsequent weekend, three million East Germans visited West Berlin or other parts of West Germany.
#INFOGRAPHIC on the Berlin Wall, 1961-1989 pic.twitter.com/Nsag82eC5m

— Agence France-Presse (@AFP) November 7, 2014
13 November: Communist reformer Hans Modrow was elected head of the GDR government, one-third of which was non-communist.
21-22 December: Mr Modrow and then West German chancellor Helmut Kohl officiated over the reopening of Brandenburg Gate in Berlin, the symbol of German division.
1990
30 January: Mr Gorbachev accepted German reunification in principle.
18 March: The GDR held its first free elections and conservatives pushing for a rapid reunification won a large victory.
1 July: The West German Deutschmark became the official currency of the GDR.
3 Oct: After being divided for more than 40 years, Germany was reunited and regained its full sovereignty.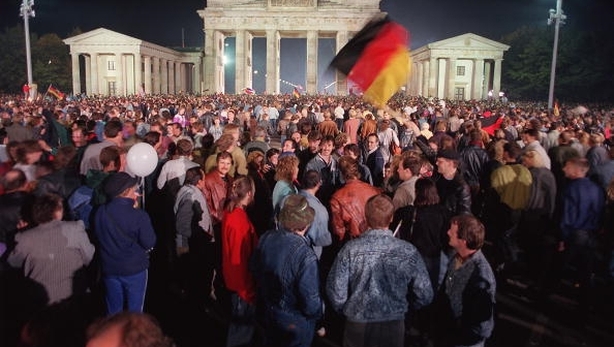 "Jubilant and emotional scenes as thousands of East Germans crossed the Berlin Wall" http://t.co/s5E5UAyyfN pic.twitter.com/evSNfaxrt8

— RTÉ Archives (@RTEArchives) November 7, 2014