By Eimear Lowe
The worst thing about Strasbourg is getting there.
There is no direct flight from Dublin and all routes have their drawbacks.
What you lose in frantic airport transfers on one route, you make up for in long bus journeys or stressful train changes on another.
The monthly predicament of how to get to the European Parliament's plenary sitting is a great leveller for MEPs of all persuasions. Even the most trenchant political opponents can bond over tales of nightmare travel escapades.
The tortuous journey leaves the traveller plenty of time to ponder life's great imponderables such as why the European Parliament sits once a month in Strasbourg anyway.
It's deeply unpopular among MEPs - many of whom resent the way businesses in the city capitalise on the phenomenon by hiking up prices on the week parliament sits.
The Strasbourg sitting is enshrined in the 1997 Amsterdam Treaty and has a lot to do with symbolism apparently.
While there have been various efforts over the years to have a single-seat parliament in Brussels, France has a veto and has no qualms in using it - the Strasbourg sitting is worth millions to the French economy.
So now the European Parliament building perches over the city like one enormous gravy boat.
The big talk in parliament this week was the commission. Last week President Elect of the College, Jean-Claude Juncker unveiled his team.
Speculation that Ireland's commissioner-designate Phil Hogan would get the agriculture portfolio had reached fever-point and the speculators were proven right.
One thing that 32 years of political experience guarantees is plenty of ammunition for your detractors. Hogan's had a field-day.
Some undoubtedly harboured hopes that tales of his past political controversies would prompt MEPs to reject the commission and force Jean-Claude Juncker and in turn Enda Kenny to reassess their choice.
However Europe's political elite is not short on controversial figures and, as it happens, neither is Juncker's proposed commission.
My personal favourite has to be Slovenia's candidate, 44-year-old Alenka Bratusek.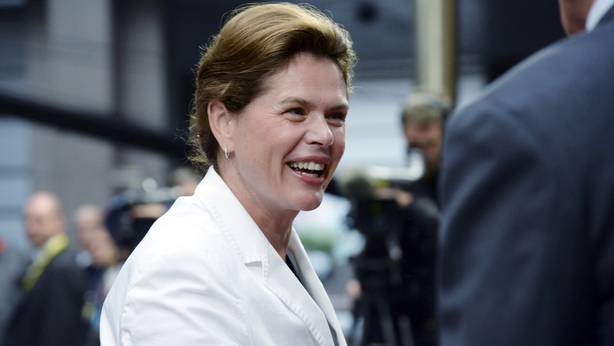 She is the founder of her eponymous political party, the Alliance of Alenka Bratusek, which won four seats in the country's recent elections.
Bratusek is a woman of 'firsts', the first female prime minister of her country, the first prime minister to resign from office and possibly one of the first EU commissioners to come from their country's political opposition, against the will of the Government.
How did this come to be? Well this is perhaps the best part of the Bratusek story; she nominated herself during her stint as Slovenia's care-taker prime minister.
According to Slovenian media reports, her political successor rang Jean-Claude Juncker after being chosen to form a new government, and presented him with the same shortlist of candidates, minus Bratusek.
While Juncker's office denies this, when the commission president was asked about her nomination at a press conference he gave an admirably honest response. "I wanted a woman, I wanted a head of government and I needed a Liberal for a vice-presidency. So I chose her from the short-list of three presented to me by the Slovenian government."
In fairness to Bratusek, she is credited with steering Slovenia away from the brink of a Troika rescue and she has snared a high profile vice presidency role in charge of energy union.
Then there is Romania's Corina Cretu who has been appointed the very important regional policy portfolio.
The controversy surrounding her stems from the release of intimate emails she shared with the former US Secretary of State Colin Powell - although he denied the pair had an affair.
The emails entered the public domain courtesy of a hacker last year and revealed that Cretu considered Powell to be the love of her life.
Cyber crushes aside, Cretu's nomination was good news for Ireland given that Romania's outgoing commissioner, Dacian Ciolos was apparently keen to stay in his agriculture post.
One commissioner-designate advised to stay well clear of his female commission colleagues is Spain's Miguel Arias Canete.
The 64-year-old is vying to get the climate action and energy brief.
It's a weighty portfolio considered even more powerful given the ongoing situation with Russia.
He is a highly experienced and capable politician but his reputation has been badly damaged by comments he made during a television interview.
Referring to his debate with a leading Spanish female politician he claimed that he had been benevolent towards her because "if a man proves his intellectual superiority" he will come across as a "macho against a vulnerable woman".
He might well live to regret those remarks when he goes before the relevant parliament committees in the coming weeks and finds not so vulnerable female members waiting in the long grass.
Hungary's Commissioner Designate Tibor Navracsics is also thought to be in for a hard time by the committees.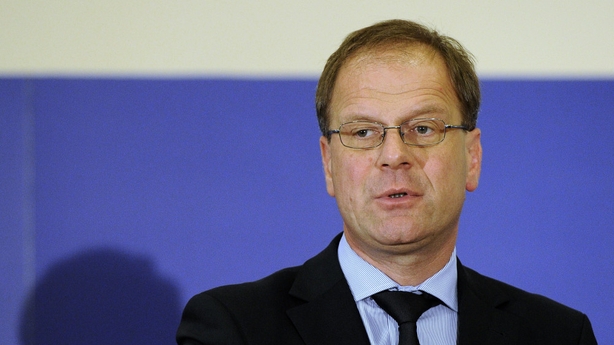 Juncker has given the 48-year-old lawyer the education and youth brief. Navracsics has already said that he expects several members of the parliament to vote against him because he represents Hungary's right-wing government led by Viktor Orban.
He is jointly responsible for introducing a controversial judicial reform for which his government was strongly criticised by the European Commission.
Another law introduced by Navracsics which sought to regulate Hungary's media led to clashes with Brussels because it was said to limit the freedom of the press. While his government denied this, they were forced to modify it.
Earlier this week, Brian Hayes of the European People's Party, announced that all four Fine Gael MEPs would be supporting the nomination of the UK's Jonathan Hill.
The former leader of the House of Lords has been given financial stability, financial services and capital markets in what is thought to be an olive branch to the British Prime Minister.
David Cameron had very publicly opposed Jean-Claude Juncker's appointment as commission president, portraying him as an EU insider.
The president elect however appears to have moved on from this by accommodating Cameron's request for a major economic portfolio.
Lord Hill is a member of the European Conservatives and Reformists grouping, (which Irish MEP Brian Crowley recently defected to).
This, along with his role in advising John Major during the Maastricht Treaty ratification process in Westminster, means he placates the growing number of Eurosceptics in the Conservative party but will also be acceptable to the parliament.
Brian Hayes told RTÉ that as Hill is pro-European, having his experience in the UK's upcoming in-out referendum will prove significant.
In addition Hayes said that his approach to financial regulation "greatly helps Ireland's case in having a strong financial service industry based in Dublin." Fine Gael's endorsement of his nomination could result in quid pro quo support for Phil Hogan.
Also worth noting in relation to Juncker's proposed commission is the changes he has introduced to its structure.
Juncker now has seven vice presidents who will act as co-ordinators to the 20 commissioners.
The commission has previously been criticised for the huge volumes of legislation it produces.
These vice presidents will filter the work of the commissioners and nothing can go before the college without their approval.
The expectation is that this will make the commission more coherent in terms of its work and that it will ultimately draw citizens closer to Europe.