Canada is a country that welcomes immigrants. One fifth of its population are immigrants - nearly seven million people in total - and in recent times, Irish people have been adding to that number.
There is nothing new about the Irish emigrating to Canada. We have a long history there, dating back to the 1600s. 

RTÉ's Washington Correspondent Caitriona Perry reports on the Irish immigrant experience in Canada
In fact, one of the founding fathers of Canada as we know it today was an Irishman named Thomas D'Arcy McGee. 
He was born in Carlingford, Co Louth and left Ireland in 1848 with a bounty on his head after his involvement with the Young Irelanders.
Four and a half million people in Canada claim Irish heritage, making us the fourth largest ethnic grouping in the country. 
Watch Caitriona's report on the opportunities that exist for many Irish in Canada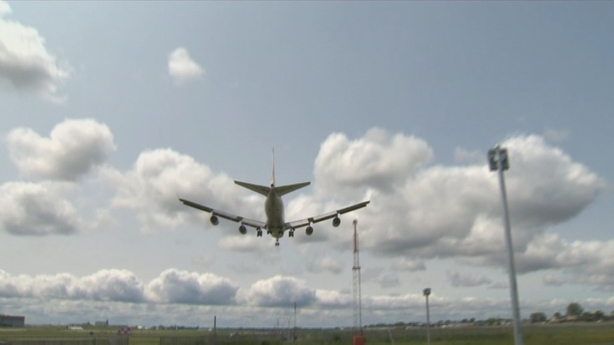 Many of the Irish people who move there will first land at Toronto Pearson International Airport.
This airport is named after Lester Bowles Pearson, a former Canadian Prime Minister and winner of the Nobel Peace Prize, and a grandson of Irish immigrants from Dublin and Tipperary. 
Looking at the current Canadian Cabinet, there are government ministers with surnames like Kenney, Moore, Shea and Blaney.
According to the latest Canadian Census figures there are around 50,000 Irish-born people living in Canada.
Ireland's Ambassador to Canada Ray Bassett, says about another 14,000 are expected to arrive this year, after Canada has agreed to issue more visas to Irish nationals.
Ambassador Bassett says that the numbers moving to Canada have dramatically increased since 2010, when the impact of the recession really start gripping Ireland. 
Figures from the Canadian immigration authorities - federal and provincial back this up.
For example, the province of Saskatchewan in mid-Western Canada has seen an almost ten-fold increase in the number of Irish people moving there since 2011.
Watch Caitriona's report on the increase in the number of Irish in Saskatchewan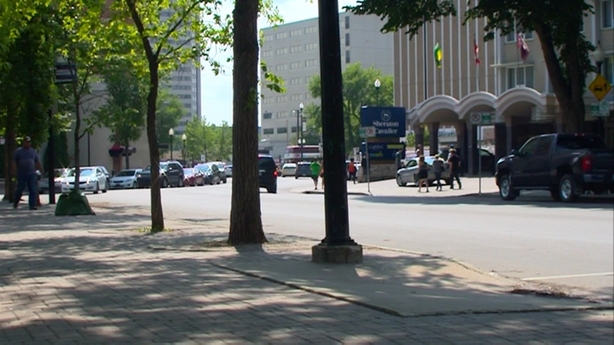 It has an unemployment rate of just 3.4%, half of the Canadian national rate of 7%, and significantly lower than the Irish unemployment rate, which has fallen recently but is still 11.2%.
In Ontario, where many Irish make Toronto their first port of call, Ontario Immigration figures show that 2,720 Irish people moved their last year, accounting for 12% of all new immigrants to the province.
The jobs that attract Irish people vary from province to province also.
A significant number of those who worked in the construction industry find themselves now in Saskatchewan, Alberta and British Colombia.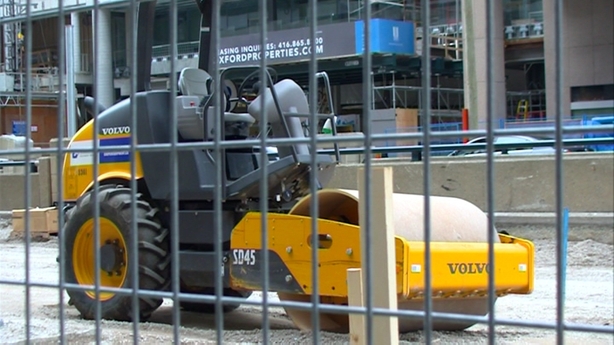 A mining boom is creating jobs with very attractive salaries, but with long hours and fly-in, fly-out contracts. 
But mining booms also create more general economic booms in the regions concerned and there has been an increased demand for other jobs as a result, including medical professionals and positions in the service, hospitality and retail sectors.
Making the decision to move is hard enough, but that is only half the battle. 
Getting set-up in Canada appears to be neither easy nor straightforward; nor is it cheap. 
The advice from the Irish-Canadian Immigration Centre is to bring at least $5,000 Canadian dollars, as rentals will require first and last months rent plus a security deposit and new arrivals generally don't have wages coming in for some time.  
Executive Director of the Centre Cathy Murphy, and immigration lawyer Sarah Fagan both advise "Canadian-izing" all CVs and qualifications, and expecting to wait months to hear back from employers.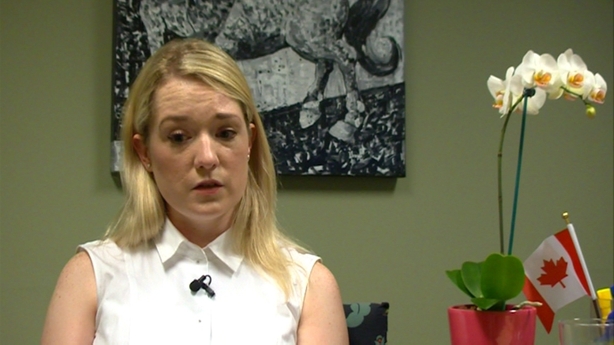 Many new Irish immigrants told us that they had extreme difficulties securing employment, especially in Toronto. 
Getting qualifications recognised had posed problems, and they felt that most Canadian employers were only interested in Canadian work experience, not experience gained in Ireland. 
The Canadian Government this year has dramatically increased the number of visas it is granting to Irish people under the International Experience Canada programme. 
Watch Caitriona's report on how Canada how doubled the number of visas for Irish applicants 
It allocated 10,700 for Irish nationals in 2014, up from 6,350 in 2013, and just 4,000 in 2010. 
This programme is just one way of obtaining a visa for Canada, but it is designed for those aged under 35. 
The latest Canadian census figures available show that in 2012, Ireland was the tenth biggest provider of temporary foreign workers to Canada. 
But the increased visa numbers for 2014 may change that ranking. 
France was the only country to be issued more of these two year visas than Ireland in 2014.
Again some of the Irish immigrants in touch with RTÉ News said their experience was that employers would only give short-term contracts to people on these visas, because they viewed them as temporary workers who would soon leave. 
The advice for the Irish-Canadian Immigration Centre is to apply for permanent residency as soon as possible, and to get as much Canadian experience as possible, which will dramatically improve employability prospects. 
Watch Caitriona's report on changes to immigration procedures in Canada 
Ireland's Ambassador to Canada Ray Bassett says that the Canadian authorities are currently trying to encourage people to make their move a permanent one, as this delivers more for Canadian society and the economy.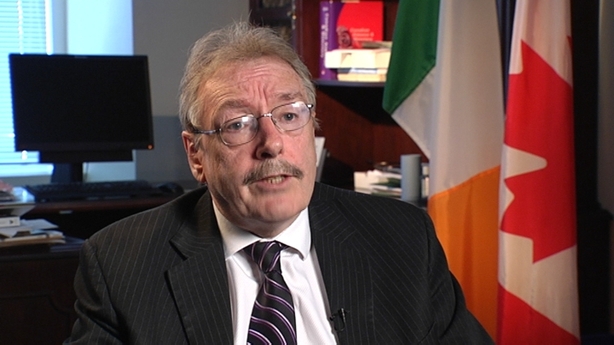 Of the few dozen people that we met and inter-acted with in the course of preparing this series, a few common threads emerged, (this is not a scientific survey, but merely observations).
While many said the Canadian winters were extremely harsh, with temperatures as low as minus 40 in parts, they provided an opportunity for people to experience winter sports easily and cheaply.
While a "vibrant" Irish social scene seems to be developing in parts of Toronto and Vancouver, some of the younger Irish emigrants remarked that they felt like they drank less in Canada, because fewer social activities were organised in pubs, and there was a more "outdoorsy" lifestyle. 
While a lot had moved to Canada out of sheer necessity because of financial or career constraints in Ireland, others had done so just to experience the world a bit, and satisfy the WanderLust that seems to be a part of the Irish psyche.
In terms of what they missed most about Ireland, of course almost everyone said friends and family, and praised various online technologies like Whatsapp, Viber, Skype and Facebook for helping them stay connected. 
The "old reliables" of chocolate, crisps and teabags were mentioned, but just like the US and Australia, a few entrepreneurs have started Irish delis to keep those cravings satisfied! 
And it seems that everyone loves a care-package arriving from home.
Of course, I'm an emigrant now myself - out of choice not necessity I hasten to add, and I will be back in Ireland in a few short years.
However, for me personally the saddest thing of all was the number of people who said they did not have any plans to go back to Ireland, and that while they loved their country fiercely, they just could not see any future for themselves there.