Archduke Francis Ferdinand and his wife, Countess Sophie Chotek, were shot dead on 28 June 1914, shortly after arriving in Sarajevo.
An earlier attempt on their lives was made at 10.15am, as their car was passing along the Appel Quay, just before reaching the Chumuria Bridge.
Count Boos Waldeck, who was in the car behind theirs, said that he saw a black package fall on the opened hood of the Archduke's car, whereupon the Archduke picked it up and threw it out, and it exploded close to the front wheel of Count Waldeck's car.
The scene of the first attempt - Illustrated London News
The first attempt was made by Nedjeliko Cabrinovitch, aged 20, a printer by trade, and a native of Herzogivna belonging to the Serb Orthodox faith.
After throwing the bomb he jumped over the parapet into the river, and was captured with some difficulty. He was described at the time as "a notorious ne'er-do-well".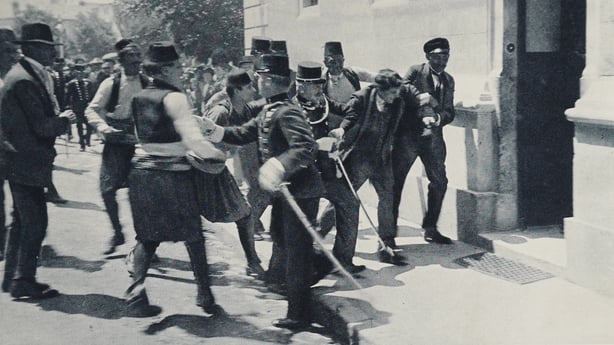 'The bomb thrower arrested' - Illustrated London News
The Archduke reportedly tried to convince his wife to return to the governor's palace without him, but she refused to leave him.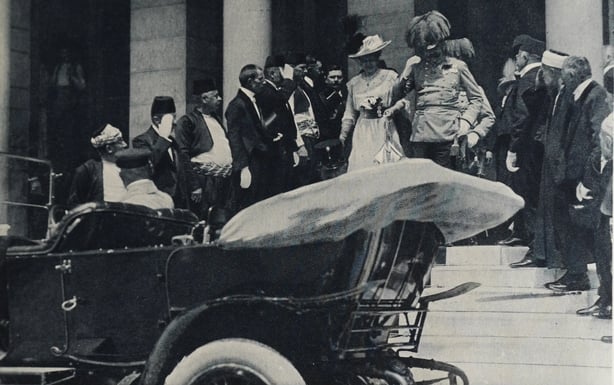 The Archduke and the Countess leave the Town Hall a few minutes before their deaths - Illustrated London News
Shortly after leaving the Town Hall, they were shot dead by 19-year-old Bosnian Serb student Gavrilo Princip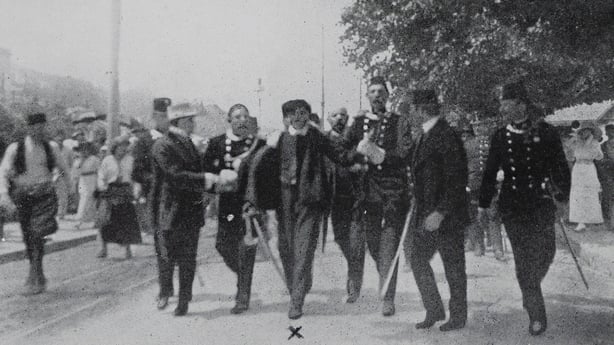 The arrest of Princip - Illustrated London News
It was said that if the police had not intervened Prinzip would have been lynched.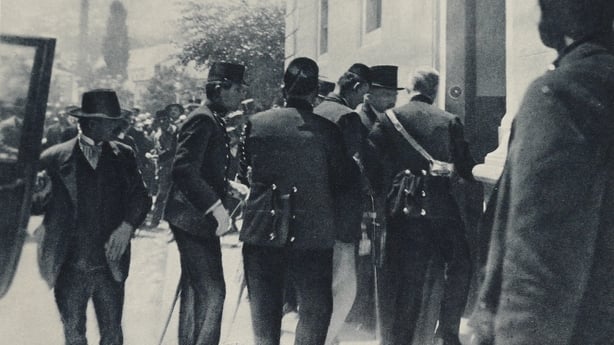 Princip is arrested - Illustrated London News
Crowds gathered to watch as the bodies of the victims were sent back to Austria.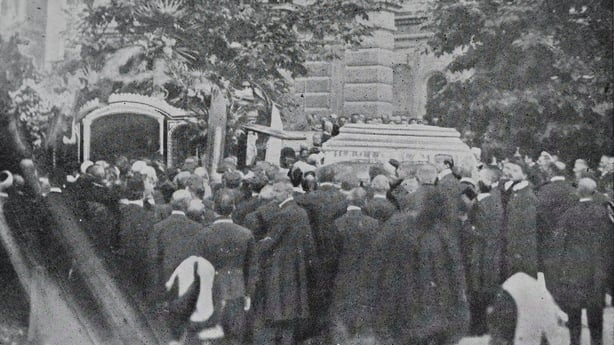 The coffins are conveyed through Sarajevo - Illustrated London News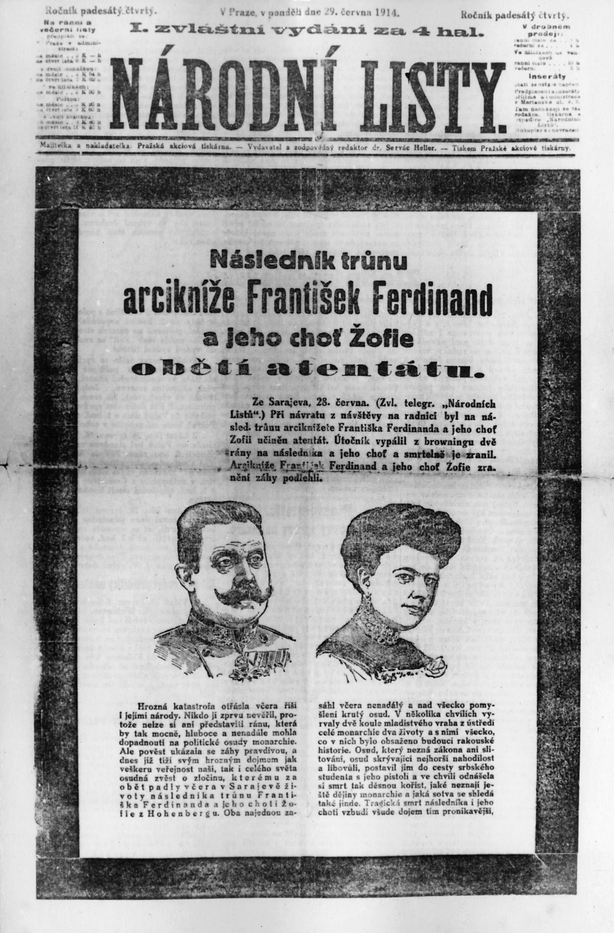 The front page of of Czech Daily 'Narodni Listy' carrying the news about the assassination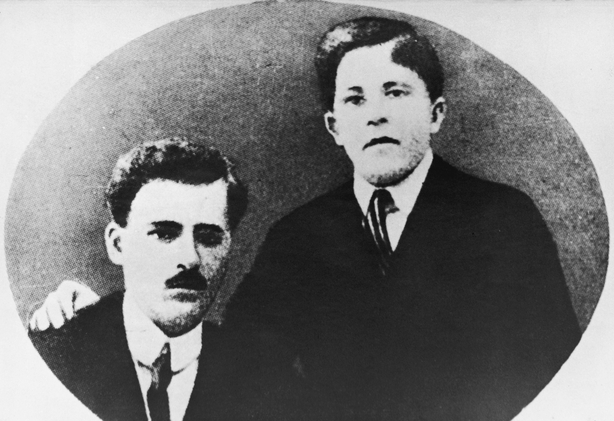 Princip as a teenager with his father Petar, circa 1907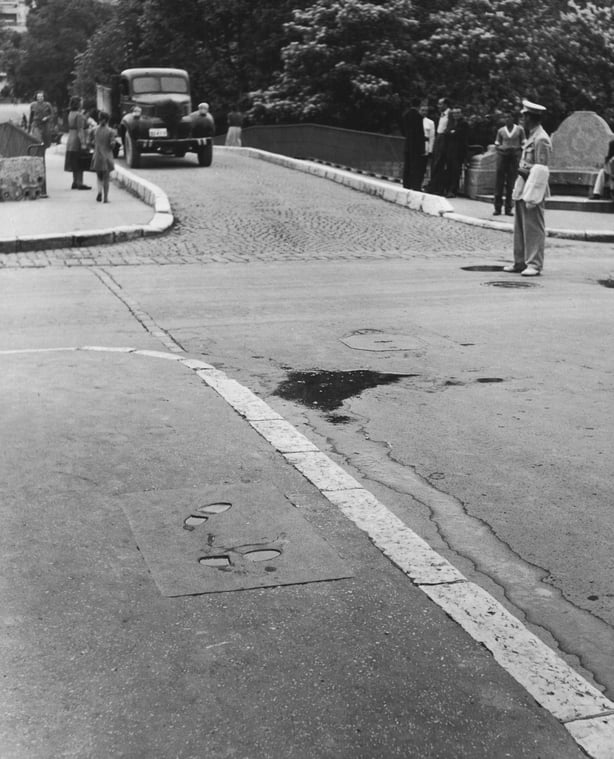 The footprints of Gavrilo Princip in Sarajevo, marking the spot from which he fired the bullets which killed the archduke, photographed in 1955
The weapons Princip used in the attack, on display in a museum in Vienna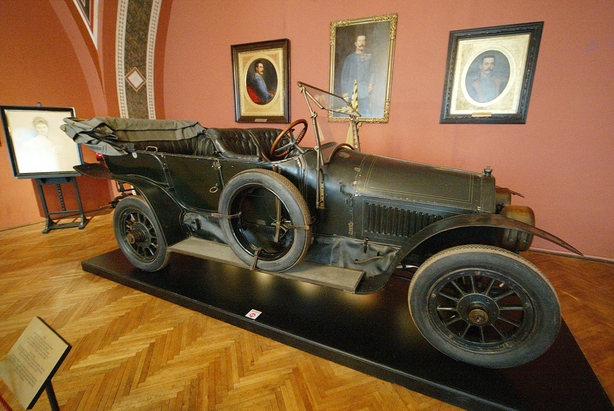 The car the archduke and countess were killed in, on display in Vienna