There have been increasing calls for an inquiry into the discovery of an unmarked mass grave at a former Catholic Church-run home in Tuam, Co Galway, where almost 800 children died between 1925 and 1961.
The grave was discovered in the former grounds of one of Ireland's mother-and-baby homes run by the Bon Secours order of nuns.
Researcher Catherine Corless said the bodies were buried in a sewage tank on the grounds.
Ms Corless said public records show that 796 children died at the home before its closure just over 50 years ago.
She told RTÉ that some of the dead were as young as three months old.
The Adoption Rights Alliance, which campaigns for greater access to adoption records in Ireland, particularly for those born in Catholic-run institutions, said there could be mass graves in other homes.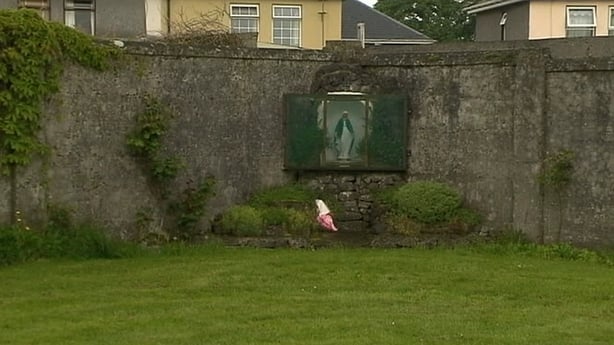 "This has got to be a national inquiry, it's got to take in all of the mother and baby homes, all of which have mapped children's graveyards on site," the group's co-founder Susan Lohan told RTÉ.
"We're looking at the very big mother-and-baby homes we know about but there are also smaller ones."
In a synopsis of the research published on her Facebook page, Ms Corless said some mothers who gave birth in the home told her of long unattended labours, mostly without help from a sister or midwife, and that they were examined only once by a doctor when first admitted.
The Bon Secours order which ran the home has not commented.
Archbishop of Dublin Diarmuid Martin was quoted by the Irish Examiner newspaper as saying that work was needed to get an accurate picture of what happened at the homes.
Opposition parties and Government TDs have said an immediate inquiry is required.
A full public inquiry into Mother and Baby Homes is the only acceptable option. Government needs to act. http://t.co/AFqSjk12Yt

— Mary Lou McDonald (@MaryLouMcDonald) June 4, 2014
Disappointed that my request for Dáil debate on #tuambabies & circumstances surrounding running Mother&Child home has been rejected!

— Colm Keaveney T.D. (@Colm_Keaveney) June 4, 2014
Minister of State for Education Ciaran Cannon said: "How can we show in Ireland that we have matured as a society if we cannot call out these horrific acts of the past for what they were?
"They were willful and deliberate neglect of children, who were the most vulnerable of all." 
Minister for Children Charlie Flanagan has said the Government is working to determine the best course of action.
Further reports
UCD history professor Diarmaid Ferriter discusses deaths at mother-and-baby homes
Ireland in the time of the Tuam babies 
Government to investigate mother-and-baby homes
Philip Boucher-Hayes reports from Tuam
Story draws international attention
Bodies of 800 babies found in septic tank at former home for unwed mothers in Ireland http://t.co/Bp7Wq2UwuA

— Washington Post (@washingtonpost) June 3, 2014
International media organisations have picked up on the story.
The Mail on Sunday wrote that "Newly unearthed reports show that they suffered malnutrition and neglect, which caused the deaths of many, while others died of measles, convulsions, TB, gastroenteritis and pneumonia."
The Washington Post wrote a story headlined "Bodies of 800 babies, long-dead, found in septic tank at former Irish home for unwed mothers". 
The Guardian said: "The Catholic church in Ireland is facing fresh accusations of child neglect after a researcher found records for hundreds of children said to be buried in unmarked graves at the site of a former home for unwed mothers."
In a blog for the same paper, Emer O'Toole wrote: "For those of you unfamiliar with how, until the 1990s, Ireland dealt with unmarried mothers and their children, here it is: the women were incarcerated in state-funded, church-run institutions called mother and baby homes or Magdalene asylums, where they worked to atone for their sins. Their children were taken from them."
Germany's Der Spiegel wrote about "Kinder-Massengrab in Irland: Das dunkle Geheimnis der Schwestern von Bon Secours" (Mass children's grave in Ireland: The dark secret of the Bon Secours Sisters).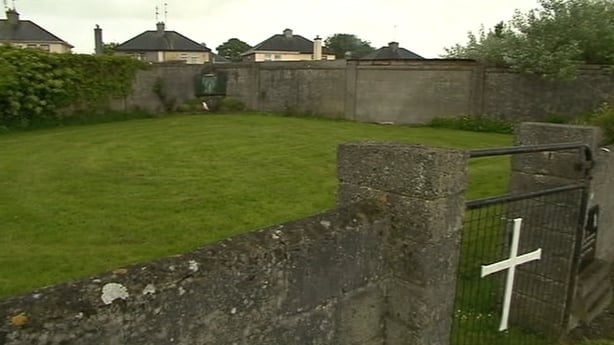 The story was also picked up by The New York Times, which notes that suspicions first arose as long ago as 1975. 
France's Le Monde, Italy's Repubblica and Spain's El Pais have all covered the story.
The Sydney Morning Herald also wrote about it, as did the Toronto Star.