Guinea is facing an Ebola epidemic on an unprecedented scale as it battles to contain confirmed cases scattered across several locations, medical charity Médecins Sans Frontières (MSF) has said.
Eight confirmed cases of Ebola have been recorded in the capital, Conakry.
MSF is now deployed in three different sites, constructing patient isolation units and seeking other potentially infected people.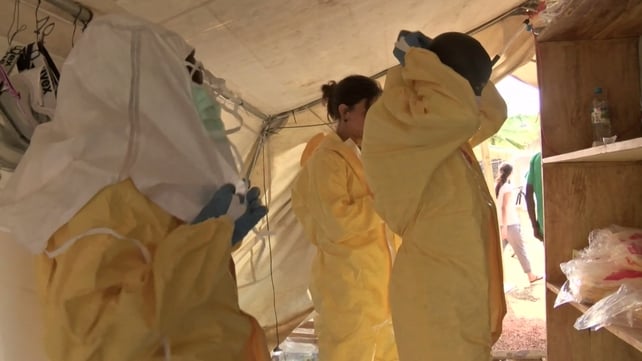 The charity says it has sent more than 40 tonnes of equipment to deal with the epidemic, over the past two weeks.
Sixty doctors, nurses, water and sanitation specialists as well as health promoters have been sent to Conakry, Guékédou and Macenta.
Ebola has a fatality rate of up to 90%.
The outbreak of one of the world's most lethal infectious diseases has spooked a number of governments with weak health systems.
It has prompted Senegal to close its border with Guinea and other neighbours to restrict travel and cross-border exchanges.
The outbreak has centred around Guinea's southeast.
But it took authorities six weeks to identify the disease, allowing it to spread over borders and to more populated areas.
Below, MSF teams in Guéckédou are seen treating a patient in an isolation unit.