The 25th anniversary of the World Wide Web will be celebrated around the globe this week.
The milestone will be marked today, a quarter of a century since it was first proposed in 1989 by British computer scientist Sir Tim Berners-Lee.
For anybody under the age of 20 it is hard to imagine what life would be like without the web, which is not to be confused with the internet - a massive chain of networks, which the web uses.
But when Sir Tim first submitted his idea while working at Swiss physics laboratory, CERN, the response from his boss was the brief: "Vague, but exciting."
He went on to develop an invention that has revolutionised the lives of billions, with two out of five people in the world now connected.
Based on his earlier programme for storing information called Enquire, it was designed to allow people to work together by combining their knowledge in a web of hypertext documents.
Sir Tim wrote the first World Wide Web server, "httpd", and the first client "WorldWideWeb", a 'what you see is what you get' hypertext browser/editor.
It launched publicly just two-and-a-half years later, on 6 August 1991.
Physics graduate Sir Tim originally developed the web to meet the demand for information-sharing between physicists in universities and institutes around the world.
Other information retrieval systems which used the internet, such as WAIS and Gopher, were available at the time, but the web's simplicity, along with the fact that the technology was made royalty-free in 1993, led to its rapid adoption and development.
By late 1993, there were more than 500 known web servers, and the world wide web accounted for 1% of internet traffic. Two decades later, there are an estimated 630 million websites online.
Recent Government statistics show that last year 36 million adults (73%) in Britain accessed the internet every day, with 21 million households (83%) having internet access in 2013.
In 2009 Sir Tim founded the World Wide Web Foundation which has a mission statement to "establish the open web as a global public good and a basic right, ensuring that everyone can access and use it freely".
Its Web Index, first launched in 2012, measures how well different countries around the world are harnessing the benefits of an open and universal web, and last year he spoke of it having highlighted how the internet and social media were being used to expose wrongdoing in the world - leaving some governments threatened.
Speaking in November, he said: "One of the most encouraging findings of this year's Web Index is how the web and social media are increasingly spurring people to organise, take action and try to expose wrongdoing in every region of the world.
"But some governments are threatened by this, and a growing tide of surveillance and censorship now threatens the future of democracy.
"Bold steps are needed now to protect our fundamental rights to privacy and freedom of opinion and association online."
That month he also said he backed whistleblowers such as former US intelligence operative Edward Snowden who use the internet to "protect society's interests".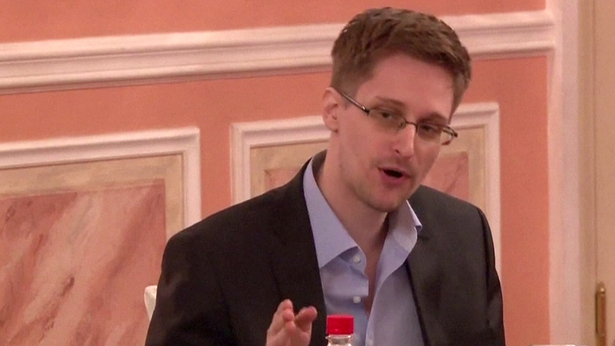 Privacy matters
The line between private and public life has been blurred as a result of the internet revolution, leaving many people's personal information open to use, or abuse, by businesses, hackers and spies.
With so much information voluntarily shared on social networks such as Facebook and Twitter, it is not only intelligence agencies who take an interest in our online activities.
Nick Pickles, director of privacy campaigners Big Brother Watch, said: "I think the web has transformed the way we live our lives, and one of the side effects of that communication is that far more information about what we are doing, who we are talking to, what we are buying, is out there."
In terms of who could use that information, "it's governments, it's companies, it's teenagers in bedrooms with laptops".
The leaks by whistleblower Edward Snowden, which gave an insight into the activities of both the US National Security Agency and its British counterpart GCHQ, have led to calls for far tougher restrictions on the activities of the intelligence services.
Mr Pickles said one of the problems was that the rules governing the interception of communications were "laws for a copper cable world in a fibre optic age".
There was no longer a distinction between foreign and domestic communications, he said, as an email sent to a colleague sitting next to you in an office could be routed through servers overseas.
He said while 22 billion letters are delivered across Britain each year "roughly 2.4 trillion emails are sent every year in the UK. That's more emails sent in four days than letters delivered in a whole year".
Mr Pickles said it was not surprising that there was a demand for as much information about people as possible.
"I have heard of foreign states asking for people's Facebook passwords when they turn up at the border," he said.
People making applications for jobs, insurance, healthcare or bank loans could also have their online profiles examined by those making the decisions, he added.
"If information is available, companies making decisions about you are going to use as much information as they can."
There is now a growing awareness about what is appropriate to share about yourself and how to keep data private, he said.
The issues are now being discussed in schools, along with the problems of "cyber bullying" and child safety.
But a generation of users first exposed to the online world, at a time when pupils were using the technology before their teachers had any awareness of it, are beginning to find out that "the internet does not forget".
There is now a tension between the "thirst for information from national governments and companies" and a public with a growing concern about their privacy online.
The difficulty lies in making sure that the "inherent openness of the web does not get stifled", Mr Pickles said. "That tension will always be there."
World wide superstars
As well as becoming an invaluable part of everyday life, the web has also launched some people to international fame and incredible wealth. Notable among these include: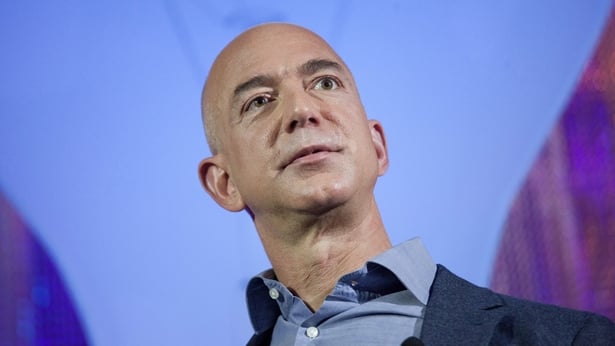 Jeff Bezos, 50
Founder and CEO of the online shopping site, Amazon, Jeff Bezos has put his €19bn fortune to use buying the Washington Post and developing drone package deliveries in recent months.
Before founding Amazon.com in 1994, Mr Bezos graduated from Princeton University with a degree in computer science before going on to develop a high-tech hedge fund.
The fund became one of the most sophisticated hedge funds to trade on Wall Street.
Since forming Amazon, Mr Bezos has transformed the face of retail. Despite huge popularity, critics have condemned him for single-handedly destroying bricks-and-mortar bookshops.
At the same time, NGOs have been critical of Amazon's unique tax arrangements and worker relations. But shoppers continue to vote with their feet - sales have grown by 21% in the past year.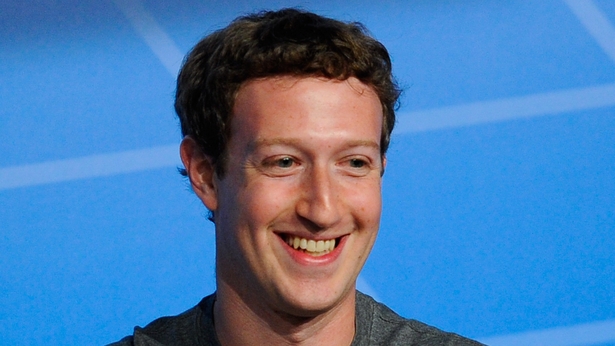 Mark Zuckerberg, 29
Among the best known of the Silicon Valley stars, Mark Zuckerberg attained notoriety after the release of The Social Network in 2010 which documents the turbulent birth of social media giant Facebook.
Depicted in the film as an egotistical loner, Mr Zuckerberg has nonetheless amassed a personal fortune of €17bn, partly from Facebook's disastrous public listing in 2012.
The Harvard dropout recently agreed a €11bn deal to add web messenger WhatsApp to Facebook's growing portfolio of online businesses.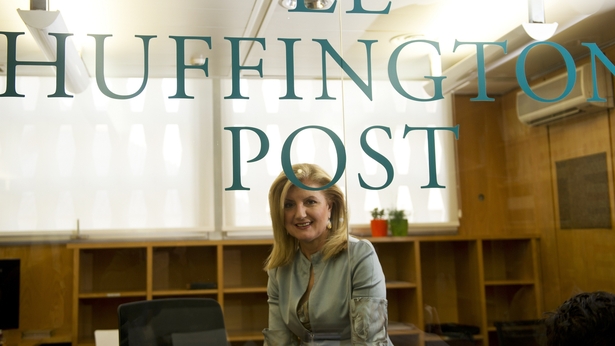 Arianna Huffington, 63
Greek-born Arianna Huffington has transformed the way a generation get their news.
From humble beginnings as a niche source of news for political junkies, a €188m sale to AOL in 2011 has given Ms Huffington's online news operation unprecedented clout.
A string of recent political exclusives have added to the Huffington Post's reputation as a serious source of news and comment, becoming the first online news outfit to win a Pulitzer Prize in 2012.
After studying at Cambridge and a spell as a BBC broadcaster, Ms Huffington moved to New York City and set about conquering the US political and media elite in 1980.
Founding the Huffington Post in 2005, Ms Huffington has since grown the franchise to include a number of international editions.
She was ranked as the 12th most influential woman in the media by Forbes in 2009.
The Huffington Post receives 105 million unique visitors every month, making it the most popular political website on the net.