Although a British diplomat, Roger Casement joined the Irish Volunteers in 1912 and attempted to secure German aid for Irish independence.
He was hanged in Pentonville Prison, London in 1916, for treason against the crown.
While Casement had always expressed a desire to be buried in Murloch Bay, Co Antrim his remains were exhumed from Pentonville and returned to Ireland where they were re-interred in Glasnevin Cemetery, Dublin.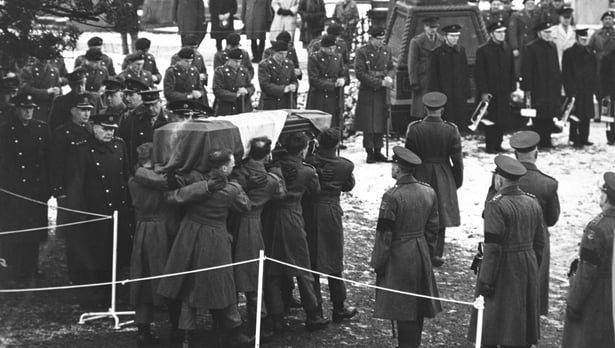 Casement was given a State funeral and was buried with full military honours in 1965.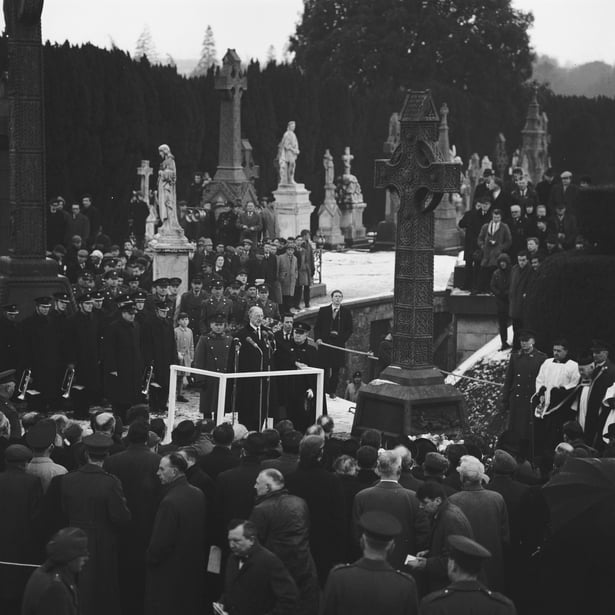 Approximately 30,000 people attended the ceremony and President of Ireland Éamon de Valera gave the graveside oration.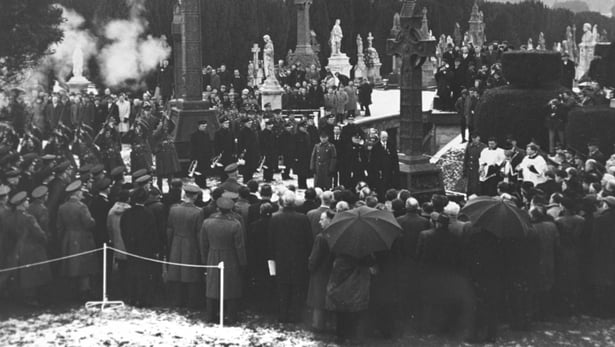 A volley of shots was fired over the grave of Casement, during his re-interment. This photo was taken from some distance away; there is snow in the foreground. Smoke from the gunshots is visible on the left.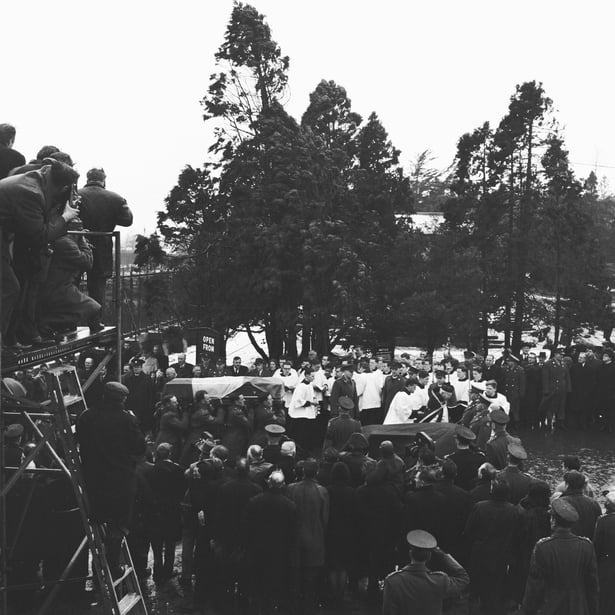 Photographers can be seen on scaffolding to the left of shot. Casement's coffin is draped in an Irish tricolour and several priests can be seen gathered in front of it.
Casement's remains were re-interred in the Republican plot of Glasnevin Cemetery.