These files contain letters, internal memos, records of meetings, and so on, giving a picture of what was being said and done by politicians and civil servants behind the scenes - although some documents have been kept back, for reasons of national security or to protect the privacy of people who are still alive.
This December we are seeing for the first time the documents relating to 1983.
Any member of the public can go to the National Archives in Bishop Street, Dublin, get a Reader's Ticket, and order any document from that year - or before - to take a look at it for themselves.
But, to save you the trouble, or perhaps to give you some hints of what you might want to look for, we've taken a look ourselves, and written up some of our favourite stories.
There has been an important change recently. Up to now, the British files were released at around the same time, but the UK is moving gradually towards a 20-year release period, so their records from 1983 came out in August, while they are releasing 1984 on 3 January.
IRA threat to retaliate against France after arms seizure in Le Havre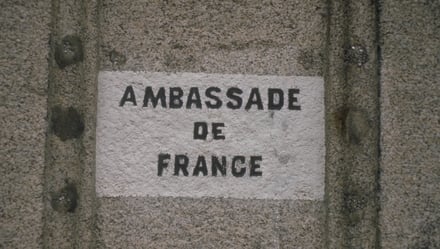 1983 saw the IRA threaten to retaliate against France, after an arms seizure in Le Havre that year.
After the arms were discovered on a truck attempting to board the ferry to Ireland, the French consulate in Belfast received a telephone call from a man who used a "very threatening tone".
He said that the IRA had up to that point instructed Volunteers not to attack French targets or British targets in France.
But that attitude would change unless assurances were given that the French would not interfere with IRA activities in future.
In the Irish files is a copy of a letter purporting to come from the Army Council.
It said the actions of the French Security Services were viewed as "both hostile and collaborationist ... we reserve the right to retaliate against any individual or any Government which engages in hostile acts or collaborationist acts with our British enemy".
The French took the matter seriously, asking for extra protection for their Belfast consulate and the Embassy in Dublin, as well as stepping up their own protection of British property in France.
[See file 2013/27/1522; photos of IRA statement, 560-562]
Plan to celebrate the centenary of the birth of James Joyce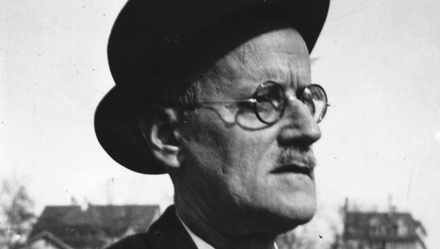 A plan to celebrate the centenary of the birth of James Joyce saw costs escalate – and a row over who would pay the bills.
The Taoiseach's cultural adviser, Anthony Cronin, organised a series of readings in Dublin's Mansion House by prominent international writers – including Anthony Burgess, Dennis Potter and Jorge Luis Borges – in June 1982.
The plan, at a cost of £10,000, was approved verbally by Taoiseach Charles Haughey, and, following the June 1981 election, was approved again by his successor Garret FitzGerald.
But because it hadn't been formally approved, there was no money to pay the bills in the budget of the Department of the Taoiseach.
And the bills were quite large – including more than £10,000 for flights, over £6,000 for rooms in the Shelbourne Hotel, £800 for coach hire, £800 to hire the Round Room in the Mansion House, and no less than £518 for lunch for the writers at Slane Castle restaurant. The total cost of the event was around £25,000 – two and a half times the original estimate.
The Taoiseach, Mr Haughey, tried to get the Cultural Relations Committee of the Department of Foreign Affairs to pick up the tab, but the Minister, Gerry Collins, said they had already spent their budget for the year.
So officials from the Department of the Taoiseach had to ask the Department of Finance for the money.
Finance was predictably unimpressed, saying that all such spending should be approved in advance.
Department of the Taoiseach official Brian McCarthy explained that Mr Cronin had received the approval of both Haughey and FitzGerald. "Due to his unfamiliarity with the requirements laid down by your Department, the Adviser did not arrange to obtain your prior sanction for the expenditure involved ... It was not considered appropriate to set formal expenditure limits on the visitors as they were guests of the Government for an important international occasion from which Ireland would benefit ... In an effort to reduce costs, a special room rate (85% of normal) was negotiated with the Shelbourne Hotel by the Cultural Advisor. This Department is satisfied that only necessary expenditure was incurred and that given the fact that a week's hotel accommodation was involved, the cost was not unreasonable."
[Details from 2013/100/384 and 2013/100/285]
British Defence Secretary Michael Heseltine causes stir when he criticises Irish neutrality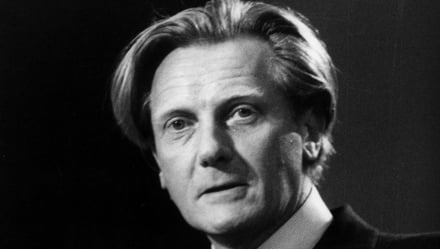 British Defence Secretary Michael Heseltine caused a stir when he criticised Irish neutrality in May 1983 – leading to a protest by the Irish Ambassador in London, who described the remarks as "unhelpful and unwise".
Heseltine was on a visit to the North when he was asked about Irish neutrality – his comments made front page news, leading the Department of Foreign Affairs to seek clarification from the British Embassy.
The Embassy supplied a transcript from the British Army press office of what Heseltine had said: "Those countries who do not play a part in NATO should ask themselves why they should take advantage of the umbrella we provide. Leaving us to carry the overall situation wouldn't do them any good in the event of any real threat... when it came to Hitler's decision he didn't take any notice of any government's neutrality, he took a purely military decision."
Taoiseach Garret FitzGerald and the Minister for Foreign Affairs, Peter Barry, instructed the Ambassador in London to protest. He told the Foreign Office that the remarks had caused resentment, particularly as they were made "on Irish soil", and were unhelpful and unwise in the context of Anglo-Irish relations. He pointed out that "friendly states do not normally criticise each other's national security policies".
There was no official British response to the complaint. Northern Secretary Jim Prior told Peter Barry privately that the remarks were "unforgiveable" – but in public, he said there would be no apology.
[2013/100/1050]
Taoiseach Garret FitzGerald makes determined effort to convince British government of danger posed by increased nationalist support for Sinn Féin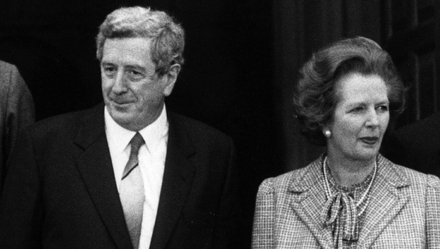 1983 saw Taoiseach Garret FitzGerald make a determined effort to convince the British Government – and particularly Margaret Thatcher – of the danger posed by increased nationalist support for Sinn Féin.
But Mrs Thatcher was difficult to win over – her Northern Secretary, Jim Prior, described her in private as a very strong emotional Unionist – but he said she didn't focus on the problem and probably wished it would go away. [2013/27/1594]
In May, FitzGerald established the New Ireland Forum to try to reach a consensus among nationalists on the way forward, and to convince public opinion in the Republic that new solutions should be considered.
The following month, the British General election saw a breakthrough for Sinn Féin, with the election of Gerry Adams in West Belfast.
RTÉ had asked for permission to interview Sinn Féin members for the duration of the election campaign, but the Government said they could only do so if the party accepted the authority of the State and ruled out using violence for political ends [2013/10/639] – an unlikely prospect.
After her re-election, Irish officials worried that Mrs Thatcher would be in a mood of "heady and reinforced certitude" about her principles, and that trying to influence her would be a "daunting task". They were particularly worried that she would back the introduction of hanging for terrorist offences – which would have a "catastrophic effect" in Ireland, North and South. [2013/27/1501]
In Belfast, meanwhile, Irish officials reported the SDLP to be "very depressed and gloomy" after Sinn Féin's election success.
Dr Alisdair McDonnell (now the leader of the SDLP) was reported as saying the New Ireland Forum was 'the last chance for constitutional nationalism in Northern Ireland'. If it failed, SDLP members like him would face "the stark choice of continuing on the constitutional path or joining forces with Provisional Sinn Féin." [2013/27/1479]
In August, SDLP leader John Hume told Irish officials the only way nationalist alienation could be reversed was by having the Irish State involved in security operations throughout the North, along with the British. He called this 'not Brits out, but Irish in', and said that to get it, he would be prepared to sacrifice SDLP involvement in power-sharing and concede majority rule to Unionists. [2013/27/1589]
At a summit meeting with Mrs Thatcher in Chequers in November, the Taoiseach stressed the dangers posed by the electoral rise of Sinn Féin. He said there was also some risk of the party gaining support in the Republic, because, he said, "there were many soft-headed people in the country". [2013/100/1089]
However, when FitzGerald mentioned that the New Ireland Forum would discuss issues like joint sovereignty, Mrs Thatcher immediately intervened to say she hadn't discussed joint sovereignty – and she didn't necessarily share the Taoiseach's analysis. The minutes of the summit indicate just how much work the Irish side would have to do to convince Mrs Thatcher to make a move on the North.
Fine Gael-Labour Coalition faces desperate economic situation throughout 1983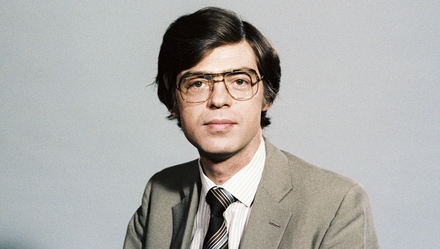 The Fine Gael-Labour Coalition faced a desperate economic situation throughout 1983, as it struggled to control spending and maintain credibility with international lenders.
The Government rejected a number of the cost-cutting measures suggested by Finance Minister Alan Dukes, such as the abolition of children's allowance of the first child to save £30 million, and the abolition of all food subsidies to save £70 million. [2013/100/688]
In April, Dukes complained that no significant spending programmes had been eliminated or substantially cut – and now radical action would be needed. He ruled out improvements in social services, saying that a reduced proportion of total resources would have to be channelled to those most in need, while in Health services would have to be reduced or charges imposed. [2013/100/689]
In June, he warned his colleagues that it was no longer a question of whether some services would have to suffer, but of which services would have to be curtailed or eliminated. "There is no doubt but that many services hitherto taken for granted will have to cease." [2013/100/804]
Only in its first year in office, Coalition solidarity was already under strain, with concerns being expressed about Ministers making public statements which weren't in line with Government policy and raised problems for other Ministers, or for the other party. [2013/100/867]
In June the Taoiseach wrote to Ministers and junior Ministers, reminding them about collective responsibility.
Tánaiste and Labour leader Dick Spring said he shared this concern, pointing out that various Ministers and Ministers of State might want to sound conciliatory on certain issues, which could put their colleagues "in very awkward situations in relation to Government policy and in relation to their own Departments." [2013/100/869]
The biggest row between the coalition partners in 1983 was over Dublin Gas, a private company that had the contract to deliver natural gas to the capital.
Trade Minister Frank Cluskey of Labour wanted the company nationalised, as shareholders would make a huge profit on the back of State investment if the project succeeded.
But Industry and Energy Minister John Bruton ruled out nationalisation, saying the shareholders would successfully sue the State, which would be left bearing all the risks of the project. [2013/100/248]
Although Taoiseach Garret FitzGerald was not happy with the arguments put forward by Bruton's Department, asking for further data to back it up, Bruton won the argument at Cabinet – and Frank Cluskey resigned. [2013/100/249]
Rows within Coalition over abortion issue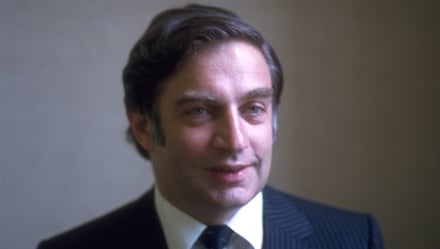 Rows within the Coalition over the abortion issue are revealed in State papers from 1983 released this week.
Before the November 1982 election, Fine Gael leader Garret FitzGerald had agreed to support an amendment to the Constitution to protect the right to life of the unborn, while recognising the equal right to life of the mother.
But back in Government, his Attorney General Peter Sutherland advised that the wording was "ambiguous and unsatisfactory", and would cause "confusion and uncertainty" among doctors and judges who would have to interpret it. He suggested instead a simple declaration that no law would be declared unconstitutional because it prohibited abortion.
Justice Minister Michael Noonan said the wording was avoidably vague on what was meant by 'unborn' – which meant "the right of decision" would be given to the Supreme Court.
He also warned of the danger of sectarian divisions because of "harshly-worded statements" by opponents of the amendment, which led to "a risk of a backlash". [2013/100/560]
FitzGerald and Noonan told a delegation from the Pro Life Amendment Campaign they would have to accept the legal advice of the Attorney General. Noonan said he feared if the proposed wording was passed, "it could result in the opening of abortion clinics, as previously happened in relation to family planning clinics when doubt existed about the law." [2013/100/561]
However, a fortnight later, he had changed his tune, telling colleagues in a memorandum that he disagreed with the Attorney General's conclusions and saying his suggested wording would not be accepted by PLAC or Fianna Fáil, or satisfy Fine Gael's pre-election commitments.
He suggested a different wording, recognising that the right to life exists before birth, but allowing abortions to save the life of the mother.
Noonan said this was not Catholic ethics, as it would allow some operations not allowed by Catholic ethical principles; and while it wouldn't cater for the health of the mother, it was impossible to do so without "leaving the way open to developments that would not be generally acceptable ..." [2013/100/563]
Meanwhile, PLAC was getting impatient. While PRO Brendan Shortall said he thought they would have to consider an alternative wording to meet the Attorney General's concerns, he later told officials that unless a wording was published soon, they would have to publicly state that the Government were reneging on their commitment. [2013/100/719]
In the end, Fine Gael followed Sutherland's advice rather than Noonan's – but the wording was rejected by the Dáil, and the referendum on the original wording was passed.
Overcrowding spurs fears over 'collapse' of prison system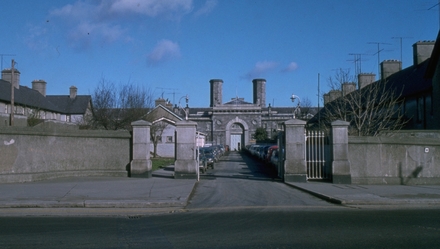 Mountjoy Prison could have been "totally destroyed in a few hours if there was a general riot" and this could "signal the collapse of our prison system", according to a confidential Government memo dating from 1983.
The document, released today under the 30-year rule, shows there was so much pressure on the Irish prison system in 1983 that the Government was seriously concerned that the system could not cope.
The internal Government memo, titled 'Pressure on Prison Accommodation', and prepared by the Department of Justice on 17 May, 1983 shows the depth of concern within government.
At the time there were 1,300 prisoners in Department of Justice prisons and other places of detention and "in order to keep the number down ... prisoners have to be released prematurely."
Detailing the problems in the Mountjoy/St Patrick's Training Unit Complex the document notes that the perimeter around the complex "is structurally unsound and custodially insecure."
The replacement of the perimeter wall had been a priority for years but works had been halted. In one of the most striking parts of the memo, it warned: "The whole of Mountjoy - central to the system - is in a state of serious dilapidation and could be totally destroyed in a few hours if there was a general riot.
"Nothing is more conducive to triggering general riots than the tensions which derive from multiple occupancy of single cells without integral sanitation and the deterioration of living conditions in already obsolete prisons which this overcrowding initiates."
Referring to the collapse of Mountjoy in the event of a general riot, the memo states: "The destruction or crippling of Mountjoy, in a context of this sort, could signal the collapse of our prison system as a viable factor for control of criminality.
"The near successful attempt of 1972 and the 'politicisation' of certain criminal elements since then, under the umbrella of the grouping call the Prisoners Rights Organisation, contribute to the risk."
Meanwhile, a number of pieces of correspondence, dating from March 1983, when government decided to establish a Committee of Inquiry into the Prisons and Places of Detention, have also been released.
A Government memo dated May 20, 1983 about the establishment of the committee said "there are serious problems in the prisons at present. For example, there are the problems of accommodation, of the increasing numbers being committed to prison, of industrial relations and of the ever escalating cost of running the prisons." [2013/98/17]
A Department of Justice memo dated May 19, 1983 outlined how then Minister for Justice, Michael Noonan sought approval from government for the doubling up of prisoners in single cells. It warned "there are obvious objections to having only two prisoners in one cell; the most common objection being that it facilitates homosexuality." [2013/100/311]
Alan Dukes rebukes media queries about summer holidays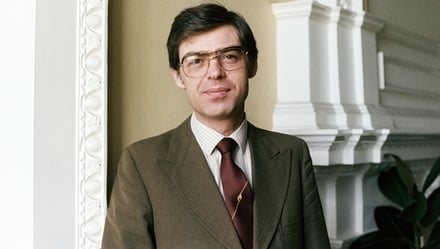 Former Minister for Finance Alan Dukes took grave exception to media queries about how he was going to spend his summer holidays in 1983.
Dukes, who would later become Fine Gael leader, said "where I go on holidays is my business" and added "why not ask the media gurus where they are going?"
Correspondence between then Minister Dukes and the head of the Government Information Service (GIS), Joe Jennings, discloses Minister Dukes views on the "impertinence" of the media.
On June 15, 1983, Mr Jennings wrote to each Cabinet Minister and Minister of State asking them to inform him where they intended to spend their summer holidays. Mr Jennings outlined that he was seeking the information from the ministers to assist him with queries from the media.
As is still the case, each year as the Dáil breaks for summer recess the inevitable query from the media is "where are the ministers taking their summer vacation this year?"
In Mr Jennings' letter he remarks that when he got a similar request in June 1981, he was "in the happy position of noting that most of the ministers intended to take their summer vacation at various resorts throughout Ireland."
The replies from the various ministers to Mr Jennings in 1983 show that the current Minister for Education, Ruairi Quinn, said he would be spending his vacation at Lough Sheelin in County Cavan, while the current Ceann Comhairle Sean Barrett said he would be dividing his break between Kerry and Devon in England.
However, then Minister for Finance, Alan Dukes replied: "I strongly object to the compilation of any such list with the assistance of the GIS. I feel that it is an impertinence of the media to ask such a question. Where I go on holidays is my business and I don't intend to discuss it with anybody. Why not ask the media gurus where they are going?" [2013/100/153]
Meanwhile, newly released documents dated January 1983, detail guidelines issued by the Department of the Taoiseach for ministerial visits outside the State.
One of the guidelines reads: "In order to minimise expenditure on foreign travel, the booking of suites in hotels, as distinct from rooms should be confined to cases where ministers will have to hold an official meeting at their hotel. In view of the very high cost of limousines, these should be hired only when essential." [2013/100/153]
New approach to public relations agreed by Fine Gael/Labour Coalition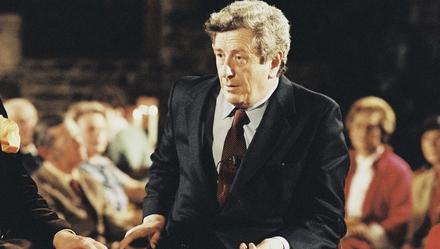 A new approach to public relations was agreed by the Fine Gael/Labour Coalition Government in June 1983 to counteract public "pessimism and cynicism" and the "sense of hopelessness".
Newly released Cabinet papers disclose internal recognition that the government was "perceived to be insensitive to the position of the individual man-in-the-street".
On June 20, 1983, the late Dr Garret FitzGerald's government met at Barretstown Castle where a paper produced by John Boland, the Minister for the Public Service, was agreed as a sound basis for action.
The paper identified a number of problems with the government's public relations.
Among the problems was the feeling that the government was "perceived to be insensitive to the position of the individual man-in-the-street" and "we are being accused of being obsessed with eliminating the budget deficit."
Another problem for the government was that "There is enormous pessimism and cynicism about Governments generally and a lack of confidence, a sense of hopelessness. The volume of prospects and campaigns leading to an unpleasant and accusatory mood - town v country; public v private; religion v religion; unions v self employed."
A lengthy list of recommendations was laid out, including establishing a formal committee with responsibility for co-ordination of communications policy.
Other recommendations suggested "that a greater degree of information regarding the magnitude of the problem facing the government be given to back bench TDs" and "That the public be progressively taken more into the Government's confidence."
In terms of media strategy, it is recommended for ministers, "That off-the-cuff interviews be more on-the-cuff." [2013/100/215]
Rev Ian Paisley lobbies Taoiseach Garret FitzGerald on behalf of Limerick prisoner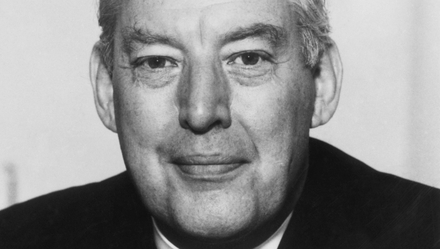 Rev Ian Paisley lobbied Taoiseach Garret FitzGerald for improved prison conditions for a man, convicted to ten years in prison in the Special Criminal Court for armed robbery.
Confidential Cabinet papers dating back to 1983, which have been released today, disclose how Mr Paisley wrote to the then Taoiseach Dr Fitzgerald to raise concerns about Gerard Hamill, a prisoner in Limerick Prison.
Dated April 28, 1983, the short note on House of Commons headed notepaper says: "Dear Sir, I shall be grateful if you will give the enclosed communication from Mr Hamill your attention and send me a reply which I can forward to my constituent. Please acknowledge. Yours sincerely, Ian Paisley."
The letter from Mr Hamill to Dr Paisley has not been released but correspondence from the office of the Taoiseach to Dr Paisley does shed light on the issues raised by Mr Hamill.
A letter from the Taoiseach's Private Secretary to Dr Paisley says: "The Taoiseach has asked me to point out that in general, financial assistance for persons visiting relatives in prison is a matter for the family's local Health Board under Supplementary Allowances Scheme. ... As Mr Hamill's family reside outside the jurisdiction, the Health Board do not provide any assistance.
"Mr Hamill also refers to the expense which his family incur in supplying him with clothing etc. There would be no difficulty in supplying Mr Hamill with suitable clothing from prison stock with a resultant saving in expenditure for his family. Mr Hamill however insists on wearing his own clothes."
Another letter dated May 12 1983, from the Private Secretary of the Minister for Justice, to the Taoiseach's Private Secretary gives more information about Mr Hamill and the issues raised in Paisley's letter.
That letter states "Mr Hamill was convicted by the Special Criminal Court on 28th November 1977 of robbery, possession of firearms and ammunition and control of firearms and ammunition. He was sentenced to ten years penal servitude. He was originally committed to Mountjoy but was transferred to Portlaoise on March 23, 1978. He remained there until April 23, 1982 when he was transferred to Limerick Prison. His current date of release on remission is 6th August, 1985. He is single." [2013/100/311]
Planned visit to Israel by Tánaiste Dick Spring raises concerns in Government and diplomatic circles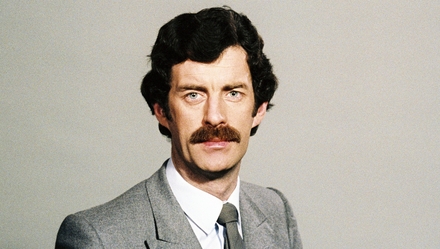 A planned visit to Israel by Tánaiste Dick Spring raised concerns in government and diplomatic circles in 1983.
The concerns - which spurred a letter to Mr Spring from the Minister for Foreign Affairs, Peter Barry - were fuelled by confusion as to whether Mr Spring's visit was in his capacity as leader of the Labour party or in an official State capacity as Tánaiste.
Newly released correspondence between high ranking civil servants in the Department of Foreign Affairs shows the level of internal friction caused by the visit.
One note from 'P Gunning' to 'P MacKernan', dated December 14, 1983, states that "with little over two weeks to go before the visit begins, this department has had no sight of the basis for the visit - the Israeli invitation and the Tánaiste's reply in July - and is completely in the dark as to the activities that will make up the programme.
"All in all, it is a most unorthodox way to arrange an official visit by a deputy Prime Minister to a country known for its skill and on occasion deviousness in extracting maximum political advantage from such events."
Details over whether Mr Spring would be making the visit in his official capacity as Tánaiste or as leader of the Labour Party are disclosed in a note dated October 26, 1983.
During a visit to Athens, Tánaiste Spring mentioned to Ambassador Ronan, who was accredited to Israel as well as Greece, that he would be visiting Israel.
The note states, "Asked by Ambassador Ronan if he would be travelling in his capacity as Tánaiste or as Leader of the Labour Party, the Tánaiste indicated that he would be going as a member of the government.
"The Ambassador subsequently mentioned this conversation to the Minister [for Foreign Affairs] when the Minister was in Athens and he said that it was his understanding that the Tánaiste would be travelling in his capacity as leader of the Labour Party."
A subsequent letter dated 16 December, 1983 from Minister for Foreign Affairs, Peter Barry, to the Tánaiste, offers Mr Spring advice on protocol while visiting Israel.
The letter cautions "... not to include in the official programme visits to the territories occupied by Israel since the 1967 war. This would include East Jerusalem. Southern Lebanon, occupied by Israel since last year, presents similar difficulties.
"I understand that the visit will be official and that you will be a guest of the Government of Israel, although we have not yet seen anything in writing from the Israelis on this.
"The fact that the visit is official will certainly involve a heightened profile for it and indicates a need for fairly detailed consideration on our part on how best to enunciate official Irish concerns and policies during meetings you will have with leading Israeli personalities."
"...the wider political significance of an official visit to Israel at this time by an Irish deputy Prime Minister has to be borne in mind as has the likely publicity it will be given to Israel.
"In this connection, I am sure that you will appreciate the need to be prepared to reiterate as appropriate the basic approach of successive Irish governments to the Arab/Israeli conflict. Essentially, as you know this consists in promoting the conciliation of two basic principles - the right of Israel to a secure and peaceful existence with recognised frontiers on the one hand, and the right of the Palestinian people to justice and self-determination of the other." [2013/27/94]