RTÉ's Philip Bromwell returns to the Jordan-Syria border 12 months after his first visit, and finds the refugee crisis grows greater each day
Some stories get under your skin.
Visit the sprawling Zaatari refugee camp, on the Jordanian/Syrian border, and the story also gets under your nails, in your hair and covers your clothes.
This desert settlement, 14km from Syria, is a hot and harsh environment for filming in. But at least I got to leave at the end of the day.
For Zaatari is now "home" to a staggering 120,000 people.
This makes it the world's second largest refugee camp (behind Dadaab in eastern Kenya).
I first visited Zaatari in October 2012. The camp had been open for three months, yet its population already stood at 33,000 people.
Families, whose houses had been bombed and burnt in Syria, were now facing the reality of life under canvas in the Jordanian desert.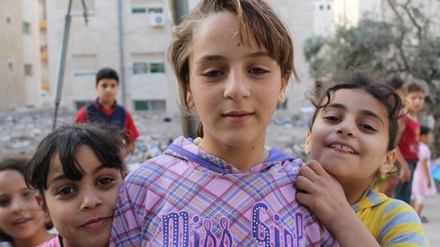 And hundreds more people were arriving each day.
Beyond the rows and rows of tents, trucks trundled along the horizon where they were laying a vast white "carpet" of stones.
The idea was that this would minimise the impact of the daily dust storms and provide a better base for pitching tents.
The scale of the preparations was both impressive and alarming.
The prediction was that Zaatari would reach its capacity of around 60,000 people by the end of 2012.
Last week I returned to the camp. In many ways it now resembles a city. If it is a "city", it is now Jordan's fourth largest.
In 12 months the population has quadrupled.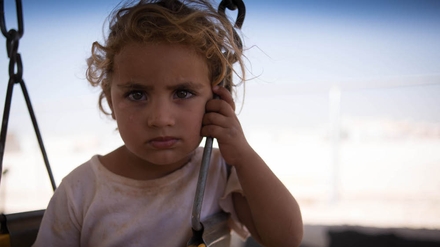 People are living in prefabs – known as "caravans" – as well as the weather-worn tents.
There are makeshift mosques, schools and playgrounds.
The camp's main thoroughfare – dubbed and signposted as the "Champs Élysees" – is lined with stalls hawking an extraordinary range of goods.
I was struck by the sight of a young boy, perhaps six years old, selling candyfloss.
I couldn't get a shot of him as our car was weaving its way through crowds of people at the time, but it was clear there was nothing sugar-coated about his life in Zaatari.
Around half of the camp's population are children.
You see them everywhere, grubby faces peering out of the tents and "caravans".
Others, tiny and determined, struggle with the weight of large water containers.
Many play games with the stones that now lie beneath their sandaled feet.
You can see images of some of those children here, taken by the Amman-based photographer Lucy Lyon.
Some of the other photographs were taken in the border city of Irbid, which we also visited.
Each one of these children is likely to have experienced trauma, physical or psychological.
Look into their eyes and it's hard to disagree with UNICEF's assessment that children are the real victims of Syria's brutal civil war.
The conflict has already been declared "the 21st century's worst crisis".
In places like Zaatari, you see that crisis grow greater day by day.
@philipbromwell