Economic Development
Matt Flannery: Kiva, US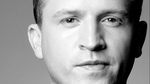 Founded by Matt Flannery in 2005, Kiva is a non-profit organisation with a mission to connect people through lending to alleviate poverty. Leveraging the internet and a worldwide network of microfinance institutions, Kiva lets individuals lend as little as $25 to help create opportunities around the world. In its first weekend Kiva – meaning ''united'' or ''agreement'' in Swahili - funded seven entrepreneurs.
As CEO, Mr Flannery has led Kiva's growth from a pilot project to an established online service with partnerships across the globe and hundreds of millions in dollars loaned to low income entrepreneurs. He is a Skoll Awardee and Ashoka Fellow and was named in Fortune Magazine's "Top 40 under 40" list in 2009.
Celso Grecco: Attitude - Social Investment Association, Brazil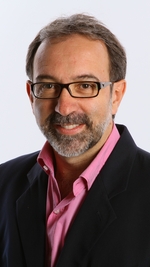 Celso Grecco is the creator of the Social Stock Exchange (SSE) concept where carefully screened civic groups in need of cash connect with concerned investors. Investors are offered a portfolio of certified, credible social investment opportunities, and measure their return in social impact - holding citizen organisations accountable through regular progress reports.
Mr Grecco established the first SSE as part of Bovespa, the Brazilian stock exchange, and it has since been recommended by the UN to stock exchanges around the world. He is also the founder and president of the Social and Environmental institute; founder of Attitude (Association for the Development of Social Investment); and is currently working on the Financial Forum for Social Investment.
Bill Drayton: Get America Working, US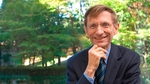 Bill Drayton is the founder of Ashoka, the world's largest association of social entrepreneurs consisting of 3,000 men and women with proven system-changing solutions to the world's most critical social problems. Mr Drayton is guiding a movement to create a world where everyone is a change maker.
His Youth Venture programme provides opportunities for young people to start their own ventures and grasp their own power to solve problems. Youth Venture is currently active in 10 countries around the world and is poised to expand into Ireland. Mr Drayton is also founder of Get America Working, which proposes a move in taxes from people to things, making labour more affordable and unsustainable resources more expensive – all relevant insights for Ireland's recovery.
James Whelton: Coder Dojo, Ireland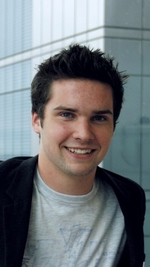 James Whelton, aged 19, is bringing the world of coding to new demographics, creating a generation of open source developers, and seeding a skilled workforce through his network of free computer clubs, Coder Dojo. His programme uses an innovative teaching style that shows young people the real world applications of their activities in the design of such sites as Facebook and iPhone apps, and offers a structure that allows participants to self-teach and collaborate.
Mr Whelton's Coder Dojo brings a "bedroom and basement activity" into social, collaborative clubs, building inclusion by reaching out to rural areas such as the Aran Islands, unemployed young people, and girls. Only six months old, the organisation has over 300 members, with groups located in nine cities around Ireland, UK, and San Francisco, and is facing unprecedented demand for further expansion.
Jean Claude Rodriguez-Ferrera: Association for Self-Financed Communities (CAF), Spain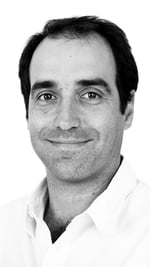 Jean Claude Rodriguez-Ferrera is providing full social and economic citizenship to Spain's immigrants by bringing them together in cooperatives that help them access the services they need to become entrepreneurs and professionals rather than welfare dependents.
He is the founder and director of the Association CAF, a peer-to-peer lending resource for immigrants in Spain that was selected as the Best Microfinance Practice in Europe in 2009. With a PhD in Microfinance, he is now a professor at the University Ramon Llull in Barcelona and the Polytechnic University of Catalunya. He was the first Spanish Ashoka Fellow in 2006, and in 2007 he was awarded the World's Creative Young Entrepreneur Award.
Jerry Kennelly: Young Entrepreneurs, Ireland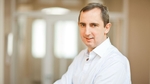 Jerry Kennelly is recognised as one of Ireland's leading entrepreneurs. In 1996 he established Stockbyte, a company that supplied stock photographs in digital form to newspapers and magazines around the world, and subsequently sold it to Getty Images in 2006. The following year he played an instrumental role in establishing the Young Entrepreneur Programme, a not-for-profit organisation dedicated to demonstrating the validity of entrepreneurship as a career choice among second and third level students.
Its mission is to help identify, inform, recognise and celebrate Co Kerry's next generation of business leaders - and their educators. Most recently Mr Kennelly established tweak.com, a web-based platform aimed at providing small and medium-sized enterprises with the services of professional designers.
Muhammad Yunus: Grameen Bank; Bangladesh *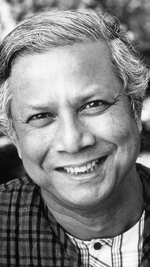 Professor Muhammad Yunus is a Bangladeshi economist and founder of the Grameen Bank, an institution that provides microcredit to help its clients establish creditworthiness and financial self-sufficiency.
Mr Yunus originated the concept of Grameen Bank, banking without collateral for the poorest of the poor, in 1976. It was transformed into a formal bank in 1983. The Grameen Bank offers small loans for self-employment for the rural poor, especially poor women. Grameen Bank currently operates 2,564 branches providing credit to 8.29m poor people in 81,367 villages in Bangladesh. Prof Yunus has received worldwide recognition for his work most notably receiving the Nobel Peace Prize in 2006.
Norbert Kunz: IQ Consult, Germany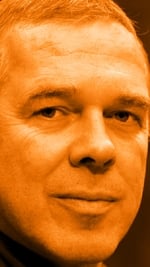 An Ashoka Fellow since 2007, Norbert Kunz is the founder of IQ Consult, a Berlin-based agency for social innovation and enterprise. He has contributed to the development of the German car-sharing system, the modularisation of professional training in Germany, integrated start-up advice services for marginalised target groups, as well as the first German microfinance model, which was the inspiration for the development of the German microfinance system.
IQ Consult offers a comprehensive programme of start-up advice, individual coaching, qualification and a shared working space for Social Entrepreneurs. The IQ programme methodology has had a success rate of over 70% to date.
Rafael Alvarez: Genesys Works, US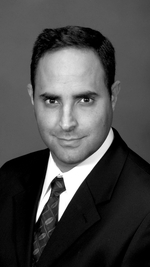 Rafael Alvarez founded Genesys Works in 2002 to enable economically disadvantaged high school students to enter and thrive in the economic mainstream by providing them with the knowledge and work experience required to succeed as professionals. The vision is to achieve a new culture in inner-city schools in which the pursuit of a professional career becomes the norm for all students.
The programme helps students realise that they can thrive in a corporate environment. With this knowledge and continuous guidance from Genesys, they significantly redefine their long-term goals. Over 95% of Genesys Works graduates enrol in college immediately after high school (with 70% staying enrolled). Most are the first in their family to do so.
Sofia Appelgren: My Life, Sweden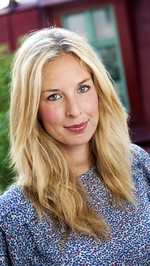 Having witnessed at first hand the discrimination faced by her Turkish husband, Swedish entrepreneur Sofia Appelgren founded Mitt Liv (My Life) to increase diversity and inclusion in the Swedish labour market. Through mentoring, training and a wide range of contacts, Mitt Liv aims to open doors for women of immigrant backgrounds.
Ms Appelgren is identifying the most driven immigrant girls in Sweden and helping to launch them into the labour market. She seeks out these dynamic and entrepreneurial young women and matches them with Swedish entrepreneurs and corporate leaders thereby tackling the dual challenges of integration and joblessness among immigrant girls in Sweden.
Civic Participation
Sascha Haselmayer: Living Labs Global, Denmark/Spain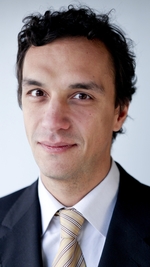 Sascha Haselmayer is creating mechanisms for spreading innovation into cities with the aim of improving governance and radically altering the way cities deliver much-needed services. Living Labs Global brings low-cost, systems-based solutions to cities under financial pressure.
Utilising ''Showcase'', an online platform where innovators can promote their solution in a global database, innovations from green housing to automation of urban services are implemented. The next phase of the project has seen Sascha Haselmayer launch citymart.com, an online professional networking and market intelligence network for cities. The site aims to have 500 cities and 5,000 companies taking part in the network by 2013.
Ben Wald: Changemakers, US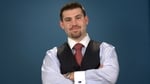 Ben Wald is the Chief Executive Partner of Changemakers, a global online community that supports everyone's ability to be a change maker. Changemakers started life as a magazine for social entrepreneurship and has since become the changemakers.com website.
Changemakers hosts collaborative online competitions to identify and connect the best social innovators and implementers. Described by McKinsey & Co as an ''idea factory'', the online platform can help reduce the time needed to identify investment-grade opportunities from years to just months. Strong partnerships with the funding community have resulted in over $600m channeled to social innovators. In all, some 10,700 social innovations from 125 countries have been shared on Changemakers with more than 500,000 community builders.
Darell Hammond: KaBoom!, US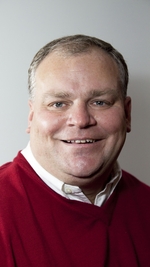 Darell Hamond believes that play should be considered a right for children and founded KaBOOM! in 1996 to address what he identified as a ''play deficit'' in the US. The idea behind KaBOOM! was to provide safe environments for children to play, where they can develop motor, creative, and social skills.
KaBOOM! has enjoyed great success since its foundation, building 2,080 playgrounds in communities across North America. Local communities are involved in the planning and building phases of all playgrounds, which leads to a great sense of ownership and an increased feeling of community among the children and the families who benefit from these facilities.
Daniel Ben-Horin: TechSoup, US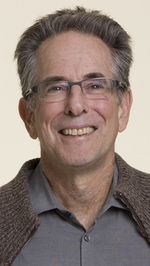 New Yorker Daniel Ben Horin founded CompuMentor in 1987 with the aim of creating interaction between the usually separate communities of social organisations and technology experts. His vision was to expose each to the benefits the other could bring and then to replicate that process in a sustainable way at a massive scale.
TechSoup provides a platform for social organisations to make use of the expertise and technology donations of private companies to address the world's most entrenched social problems. TechSoup Global currently operates in 40 geographies worldwide and Daniel now wants to see the network and system expand to a truly global scale.
Gregor Hackmack: CandidateWatch, Germany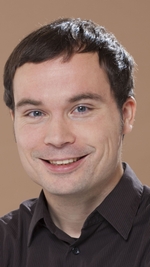 Gregor Hackmack is a German social entrepreneur with a vision of an accessible, responsive political establishment and a participatory citizenry. Together with fellow activist Boris Hekele, he established Candidate Watch and Parliament Watch in 2004 with the intention of achieving this objective in Germany.
Citizens are able to enter into direct conversation with both current and potential representatives and scrutinise their records on the sites. The websites are currently accessed by over 300,000 German citizens a month and are financed by small donations from members. Mr Hackmack hopes to expand the model to include the European Parliament, holding EU officials accountable to their constituents. His team piloted the Parliament Watch model in Ireland in 2009 and enjoyed an encouraging response.
Marc Freedman: Civic Ventures, US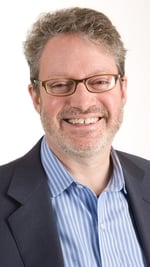 Founded by Marc Freedman, Civic Ventures is helping the growing population between retirement and old age to incorporate their skills and talent into their communities. Civic Ventures provides a space for the ageing population to plan the transition to retirement and become renewed through civic engagement.
It works on the principle that ''third agers'' want to continue learning and can be a great service to their communities. Working with a variety of community members - from local governments to foundations, universities and libraries –Civic Ventures provides a package of programmes that assist communities in launching the ideas, infrastructure and institutions to successfully engage the third age population.
Mary Nally: Third Age Foundation, Ireland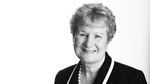 Mary Nally is building structures that enable older people to contribute to their communities and actively engage in society. Her work bridges gaps between generations and disparate populations, placing older people as advocates of isolated populations.
Her work tackles the needs and issues of the elderly through a tripartite approach comprising 1. a foundation, Third Age, that offers daily engagement activities with older people at a local level, 2. Senior Helpline, a national listening and support service run by trained older volunteers aimed at tackling depression and loneliness among older people, 3. and FáilteIsteach, a programme which bridges two demographics groups, employing senior citizens to teach conversational English to new immigrants, another frequently isolated group.
Peter Eigen: Transparency International, Germany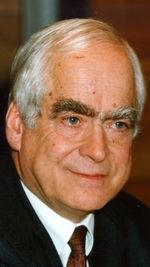 Peter Eigen is a German social entrepreneur and former Director of the Regional Mission for Eastern Africa at the World Bank. During his time in Africa, Mr Eigen saw how easily and quickly projects that often did not benefit local people were passed and developed by the World Bank and other organisations.
This led him to become increasingly concerned by corruption and he established Transparency International (TI) in 1993. TI is a non-governmental organisation that promotes transparency and accountability in international development. Currently it has chapters in over 90 countries working at national and international levels to change laws, regulations, and practices to fight corruption.
Education
Mary Gordon: Roots of Empathy, Canada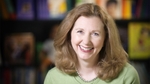 Mary Gordon is an award-winning social entrepreneur, educator, author, child advocate, and parenting expert who has created programmes informed by the power of empathy. If there is violence in a home and a child grows up devoid of empathy it will likely continue another generation of violence and poor parenting.
It is essential to develop empathy in children to build caring, peaceful, and civil societies. Roots of Empathy is an evidence-based classroom programme that has shown significant effect in reducing levels of aggression among schoolchildren by raising social/emotional competence and increasing empathy. Developing empathy in primary school children is the single best investment society can make in reducing marginalisation and violence in the world.
John Mighton: JUMP Math, Canada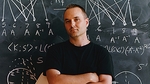 John Mighton is a mathematician, author, playwright and the founder of JUMP (Junior Undiscovered Mathematical Prodigies) Math, a non-profit organisation based in Canada, which offers a unique way of teaching mathematics to children who have previously struggled when taught using conventional methods.
Mr Mighton developed ''guided discovery'', a progressive system of teaching maths that breaks down concepts into very basic steps that students can easily follow. Since its inception the organisation has grown rapidly with JUMP teaching and student materials now in classrooms serving 65,000 children in Canada and the US, and over 20,000 children in the home.
Hanne Finstad: Scientist Factory, Norway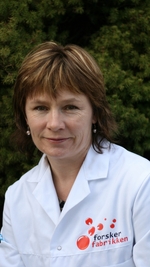 As a young science teacher in Norway, Hanne Finstad was struck by the gap between what was in the lab and what was communicated in coursework or the media. Schools in Norway teach almost entirely theoretical science and teachers are not required to specialise in the subjects that they teach. Even passionate teachers struggle with dated equipment and texts.
Ms Finstad is creating a new generation of scientists by integrating experimental science into classrooms. She does this through a number of initiatives including after-school classes for seven to 12-year-olds taught by practicing scientists, the development of a science academy for teenagers, and a campaign to have science recognised as part of the Norwegian government's investment in cultural activities.
Rodrigo Baggio: CDI, Brazil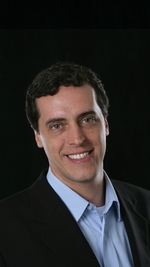 Brazilian social entrepreneur Rodrigo Baggio is the founder of the Centre for Digital Inclusion (CDI), a rapidly growing movement that aims to equip young people in low-income communities with computer and technology skills to fight poverty, stimulate entrepreneurship and ultimately provide them with access to the information society.
CDI acquires premises as donations from churches and community organisations and receives old computers and equipment from local businesses. Since 1998, CDI has trained more than 1.25 million people in over 820 self-managed and self-sustaining community centres in 13 countries throughout Latin America as well as the US and the UK.
Mike Feerick: ALISON, Ireland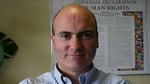 Founded by west of Ireland born entrepreneur Mike Feerick, ALISON is a UNESCO award-winning social enterprise based on the principle that the know-how and opportunity now exist to make almost all basic education and skills training available to anyone, anywhere, via the web for free. ALISON has developed a sustainable and highly scalable business model to make free education accessible online.
Since its launch in April 2007, ALISON has developed relationships with some of the largest and most prestigious institutions involved in promoting education and learning. With one million registered learners spread across nearly 200 countries worldwide, ALISON enjoys a global reputation for delivering quality education and training online. In 2011, 50,000 people worldwide graduated at Certificate and Diploma courses with ALISON.
Charles Best: DonorsChoose, US *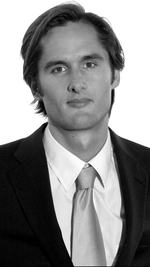 Charles Best founded DonorsChoose.org while teaching in a public high school in New York. Early in his teaching career, Mr Best realised his colleagues lacked the resources to improve the realities of their classrooms, not the ideas. As a means to address this imbalance, he developed and self-funded DonorsChoose.org – a website which allows citizens to directly fund the resource requests of public school teachers.
DonorsChoose.org has grown at a phenomenal pace, helping over 6m public schoolchildren, raising over $100 million for resources and gaining the support of Oprah Winfrey, Stephen Colbert and US First Lady Michelle Obama.
Erin Krampetz: AshokaU, US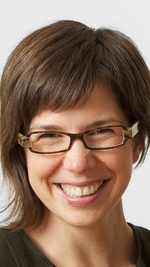 Erin Krampetz is the co-founder and Community Director at Ashoka U, an organisation that brings together university partners from around the world to increase the quantity and quality of social entrepreneurship education. Driven by the belief that colleges & universities have the ability to accelerate solving the world's most difficult problems, she fosters the strategic development and growth of the Ashoka U community of practice.
Their goal is to support colleges and universities everywhere to become hubs of social innovation. Ms Krampetz holds a BA in International Relations and an MA in International Educational Administration and Policy Analysis from Stanford University. Before launching Ashoka U in 2008, she served as Programme Director for Escuela Nueva International, coordinating collaborative partnerships for the global expansion of Escuela Nueva.
Jill Vialet: Playworks, US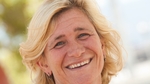 Founded by Jill Vialet, Playworks is a non-profit organisation that supports learning by providing safe and healthy play to schools during breaks and throughout the school day. Playworks creates safe and inclusive environments for play and physical activity both within and beyond the school day to build empathy, increase learning, and improve behaviour.
Playworks trains teachers and after-school counsellors to re-imagine break and recreation time to increase physical activity among students while teaching a number of valuable life lessons such as cooperation, conflict resolution and teamwork. The Playworks vision is for every child in the US to have access to safe, healthy play every day and Jill Vialet is making plans to bring this vision to Ireland.
Molly Barker: Girls on the Run, US *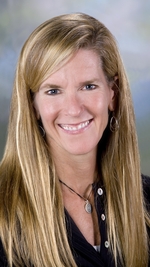 Molly Barker founded Girls on the Run with a mission to educate and prepare girls for a lifetime of self-respect and healthy living. The aim is to create a social movement that will promote positive, healthy images of girls and women; support the development of healthy, resilient girls; ensure that girls and women have the opportunity to develop and express themselves; and enable girls and women to reach their highest potential.
The programme combines an interactive curriculum with running to inspire self-respect and healthy lifestyles in pre-teen girls. Girls on the Run International creates and supports Girls on the Run Councils in communities that wish to bring the programme to their girls.
Wendy Kopp: Teach for America, US *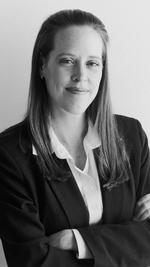 Witnessing first-hand the struggle of her college roommate from the Bronx to overcome the inequality of the US education system led Wendy Kopp to develop the concept of a national teaching corps.
Among the issues she identified was an insufficiency of talent, leadership and hours in the day for teachers to help students who start-out behind, and the prevailing ideology in the US has not led to the necessary policies and investments to eliminate educational inequality. Teach for America recruits the country's best minds to commit two years to teach in urban and rural public schools thereby helping the nation's most under-served students while influencing the consciousness and priorities of these future leaders.
Eric Dawson: PeaceFirst, US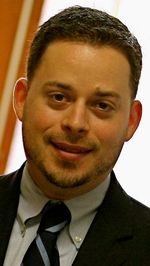 Eric Dawson is Co-Founder and President of PeaceFirst (formerly Peace Games), an educational programme that teaches primary and post-primary schoolchildren how to create their own safe classrooms and communities. PeaceFirst has grown from a fledging organisation, run by students of Harvard University in 1992, to a national leader in violence prevention education.
Studies show that the most effective way to curb violence is early, long-term investment in the social-emotional development of young people. PeaceFirst teaches children how to create peace-making strategies to resolve conflicts and promote peace in ways relevant to their daily lives and experiences. In a weekly classroom session facilitated by volunteers working in partnership with classroom teachers, children learn to devise their own peacemaking strategies.
Jeroo Billimoria: Aflatoun, India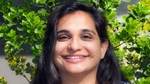 Jeroo Billimoria is a highly acclaimed advocate of children's rights and economic empowerment. Born in Mumbai, Ms Billimoria's parents instilled in her a strong moral sense and an interest in finance. These foundations led her to dedicate her life to improving the situations of others through employment of practical, proven interventions.
Jeroo Billimoria has supported the development of several successful social organisations including the Childline India Foundation and Aflatoun, which provides financial and social education to children around the world. She founded her most recent venture, Child and Youth Finance International (CYFI), in 2011. CYFI is committed to ensuring youth financial education and inclusion in 100 countries for 100 million children by 2015.
Lily Lapenna: MyBnK, UK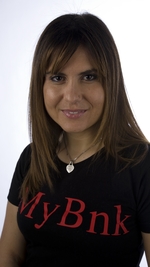 Lily Lapenna is founder and CEO of MyBnk, the first independent peer-led online youth banking scheme approved by the UK banking regulatory body, the Financial Services Authority. MyBnk delivers finance and enterprise education directly to 11 to 25-year-olds in schools and youth organisations, arming them with the skills, knowledge, and confidence to deal with money effectively and make enterprising decisions throughout their lives.
Ms Lapenna plans to spread the MyBnk programme by identifying partner organisations in the UK and beyond. She was appointed a Young Global Leader by the World Economic Forum in 2011, selected as an Ashoka fellow in 2010, and named Social Entrepreneur of the Year by the New Statesman in 2008.
Environment
Brendan Dunford: BurrenLife, Ireland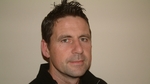 Changes in farming methods in Ireland pose significant threats to the biodiversity, culture and communities in these areas. Some of these values are irreplaceable if lost. Building on research carried out during his PhD, Brendan Dunford developed a project to protect farming and biodiversity in the Burren, creating a new paradigm for the relationship between farmers and their land, and securing a five-year grant of €2.2m to execute his ideas in the region.
This has led to a landscape-wide programme for the Burren which places farmers at the centre of maintaining and protecting their land. The potential of such a targeted, farmer-led programme for threatened landscapes in Ireland and beyond is enormous.
Ignace Schops: RLKM, Belgium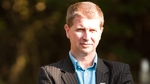 Hundreds of nature reserves in densely populated areas across Europe are falling into neglect and are threatened because of the limited resources available for their promotion and maintenance. IgnaceSchops has found a way to dramatically enhance both the environmental and economic value of these areas.
In the province of Limburg, Belgium, he piloted the first citizen movement in Europe to claim the custody of a nature reserve. In doing so, he has mobilised a new generation of entrepreneurs to create calibrated investments that foster business opportunities while supporting local ecological quality. Ignace is now using this park as a development model adaptable to small and large nature spots and reserves in densely populated regions across Europe.
Michael Kelly: Grow It Yourself, Ireland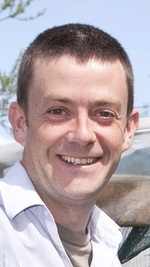 Mick Kelly is in the vanguard of a new lifestyle choice, that of a grow-it-yourselfer (GIYer). He set up a ''Grow It Yourself'' group with the aim of helping people become self-sufficient in growing their own food.
The idea of the meitheal, or the sharing of ideas, talents and skills to get the job done, has encouraged the start of over 100 groups, 300 volunteers and over 12,000 participants throughout the island of Ireland. GIY would now like to see a revised curriculum include an awareness of the origin of foodstuffs, and to allow children access to growing their own food.

Ricardo Bertolino: Water and Youth, Argentina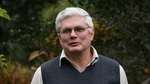 A lifetime of involvement with youth and church groups spurred engineer Ricardo Bertolino to use his experience to promote democratic responsibility for the numerous environmental challenges facing his municipality in Argentina. This resulted in the foundation of the Ecoclubes model of democracy in action, whereby groups of young people participate in programmes promoting responsible environmental behaviour.
''Ecoclub'' activities range from tree planting, to neighbourhood clean-ups, to sharing knowledge on a myriad of topics, such as composting and protecting local flora and fauna. Today thousands of young Argentinian people between the ages of 10 and 18 are dealing with very real environmental problems by using their knowledge in a practical manner.
Rob Hopkins: Transition Towns, UK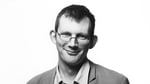 Rob Hopkins believes that the twin challenges of peak oil and climate change are related and that they must be addressed together and in a way that is ''bottom-up'' and community-based. While teaching permaculture in a college in Kinsale, Co Cork, Rob set about creating such an initiative.
Along with his students, he developed the world's first Energy Descent Action Plan, a blueprint for how the town would function without cheap oil, and Transition Towns was born. Since then, the movement has spread worldwide and Rob now leads Transition Networks which aims to inspire, encourage, connect, support and train communities as they self-organise and create their own Transition Initiatives.
Geoff Cape: Evergreen, Canada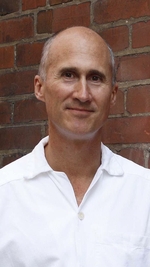 In 1991 Geoff Cape founded Evergreen, a Canadian not-for-profit organisation that strives to bring nature into cities for the benefit of both people and the environment. Evergreen addresses the continuing disconnection between urban dwellers and nature by working to bring about a harmony between cities and nature.
With a focus on the themes of nature, culture and community, its efforts to get people involved and engaged in improving their urban landscape is vital in the creation of sustainable societies. It places emphasis on the teaching, training and support of local communities, encouraging people to get their hands dirty - to plant, grow, cook, eat, experience and take a sense of pride and ownership in their land.
Carlo Petrini: Slow Food, Italy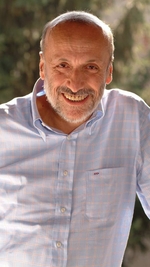 Created by Carlo Petrini and represented in Ireland by Darina Allen, the Slow Food movement reawakens consumers to both the source of their food and to food's gastronomic value. Currently, low-cost food is subsidised through a process of externalising costs, creating negative environmental and social impacts. Small producers around the world are seeing their way of living jeopardised, while consumers find it harder and harder to know about the source and nutrition of the foods they buy.
Slow Food benefits all in the supply chain. Producers are accessing broader and deeper markets and consequently building sustainable businesses while preserving and restoring many threatened forms of traditional artisanal food production. Consumers are reconnecting with the source of food and the food communities around them in a way that is healthier and better for the environment.
Johannes Hengstenberg: C02 Online, Germany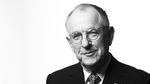 Johannes Hengstenberg is convinced that climate protection is a question of communication and access to information and has developed a hands-on system that shows how easy it is to save energy. He provides online tools that enable consumers to track their energy consumption and to take action to reduce it.
He is changing how citizens consume, as well as build or remodel homes, by demonstrating the additional value of saving energy. He has expanded his work to Ireland and is in partnership with Tipperary Energy Institute using a number of tools in local households to participate in the European Citizens Climate Cup.
Karl-Henrik Robert: The Natural Step, Sweden *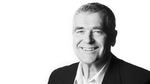 In launching the Natural Step, former cancer researcher and clinician Karl-Henrik Robert has facilitated the outgrowth of a unifying framework for social and ecological sustainability. He has built a global institutional platform that brings together disparate strands of environmentalism (scientific, social, and economic) to assist institutions, from companies to governments, create and implement concrete sustainability strategies.
Mr Robert has now successfully nurtured a global environmental movement. It engages a coalition of universities, companies, industrial groups, municipalities and larger government entities to pioneer new ways in which humans can systematically develop into a world that is socially and ecologically sustainable.
Health
Albert Jovell: Spanish Patient's Forum, Spain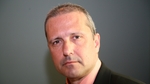 Albert Jovell is placing patients at the centre of the healthcare system in Spain through the Patients' University. A qualified doctor, Albert initially formed The Patients Forum advocacy group in his native Spain before beginning work on a virtual Patients' University in partnership with the autonomous university of Barcelona. The University provides web and real-world training for patients on their conditions in accordance with the expert patients' curriculum of the UK NHS.
The Patients' University addresses contemporary issues, such as the modern prevalence of chronic illnesses and the West's ageing population, as well as age-old problems such as the gap of knowledge and communication between the 'lay-person' and the 'expert'. Albert is currently working on spreading his innovation throughout Europe.
Dr Sanjeev Arora: Project Echo, US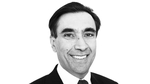 Dr Sanjeev Arora is a US-based gastroenterologist who founded Project ECHO, which utilises teleconferencing to provide specialist care to medical providers in rural areas. Patients who live in rural, underserved areas and prisons lack access to specialty care to manage chronic and complex diseases.
Using teleconferencing technology and case-based learning, primary care providers from such areas are trained by ECHO's medical specialists to deliver best-practice management of complex health conditions in their communities. This expansion of specialist service capacities means up to 10 times as many patients can be effectively treated and educated about managing their diseases and chronic pain. Project ECHO has expanded across America to the Universities of Washington, Harvard, Chicago and Florida, and internationally to India.
Bill Thomas: The Eden Alternative, US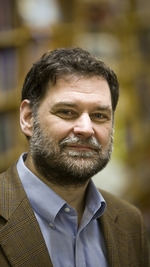 Dr Bill Thomas is an international authority on geriatrics and the founder of the Eden Alternative, a training system for radically changing the way residents of long-term nursing facilities are cared for. The Eden Alternative works with tools and resources already available in existing facilities to create an environment with individualised care for elders.
The resulting improvement in quality of life and better clinical treatment leads to residents living longer and taking fewer medications, as well as greater staff satisfaction and increased revenue for the facilities. To date over 23,000 Eden Associates have been trained to implement the work of the Eden Alternative in more than 200 care homes across the US, Canada, Europe and Australia.
Krystian Fikert: MyMind, Ireland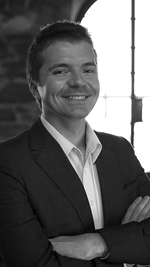 KrystianFikert is a Polish immigrant to Ireland who is revolutionising mental healthcare with his community-based model. MyMind, which serves immigrant communities in Ireland, as well as those from disadvantaged socio-economic backgrounds, is a self-referral model of mental health. It is the first call for people when they know they face the toughest call they might ever have to make.
The key factors that differentiate MyMind from other competitors include: affordable fees, very short waiting times, and non-medical care where possible. MyMind currently operates in two centres in Dublin and will be expanding to Cork, Limerick and Galway over the next three years.
David Egan: RedBranch, Ireland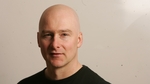 David Egan is a qualified exercise physiologist who has trained many world-renowned athletes. He founded the Redbranch charity with the aim of changing young people's behaviour by helping them to understand the implications of their lifestyle choices.
RedBranch has executed several strategies to help schools create healthy lifestyle environments including connecting them with suppliers that can help with the transition to a health-promoting environment. In 60% of schools in the test region soft drink vending machines have been replaced with water vending machines. The main message promoted is that by helping our children to have good eating habits and to be physically active, we can help them to avoid serious illness in later life.

Jean-Michel Ricard: Siel Bleu, France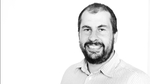 As the elderly live longer lives and make up an increasing percentage of the population in Europe, Jean-Michel is helping them overcome the various physical and psychological ailments that prevent them from enjoying their latter years. His programme, which emphasises the importance of prevention, uses unique exercises and physical training to delay the onset of age-related impairment and disease.
For example, SIEL Bleu offers gymnastics practiced on chairs, mobility and dexterity exercises to prevent falls, and Alzheimer gymnastics. Just as important, it helps seniors maintain the ability to function independently and retain the social connections that have defined them for most of their lives. Ultimately, Jean-Michel envisions a healthy society where elderly and marginalised populations can prevent injuries, age more easily and remain independent longer.
Inclusion
Caroline Casey: Kanchi, Ireland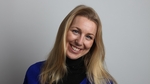 Caroline Casey is the founder of Kanchi and The Ability Awards, an international speaker and adventurer. Businesses are traditionally resistant to a progressive shift in attitude toward the disabled community for a number of reasons including the cost and complexity of compliance, a lack of knowledge, and a perception that people with disabilities are incapacitated.
Kanchi works with decision makers and leaders in business and media through unique initiatives, specifically designed around the disability business case, to create a more inclusive society, ensuring that ability, contribution and value come first. Through Kanchi, Caroline is building a network of organisations that demonstrate and promote best practice in employing the disabled, designing products and services for disabled clients, and customer service and accessibility.
Rosanne Haggerty: Common Ground, US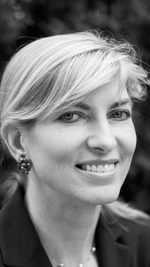 Rosanne Haggerty is working to end homelessness by housing the chronically homeless and convincing governments and developers to commit to large-scale projects that serve as models for public policy. Common Ground identifies the chronically homeless within communities and works to finance an effective alternative housing system.
Her approach to supported housing for the homeless is to get the community involved in engineering a new kind of neighbourhood. It is not a top down approach, it is empowering for all involved in the project. Common Ground has grown from 1 project in New York to 19 other US cities and she has also brought the concept to Australia.
Thorkil Sonne: Specialist People Foundation, Denmark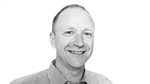 Thorkil Sonne is turning the handicaps of autism into a competitive advantage in business. He created Specialisterne, a for-profit software testing company that employs autistic adults, using their skills to outperform the market. After his son was diagnosed with autism, Thorkil recognised that autistic people often have unique skills, such as attention to detail, precision and an unerring focus.
Today, Specialisterne serves customers such as Microsoft, Cisco, CSC, Nokia and Deloitte. Through building an office culture that caters to the particular needs of autistic people, while boosting independence, confidence, and cognitive development, employees identify themselves as specialist rather than autistic. The Specialisterne model is now being rolled out worldwide by the Specialist People Foundation – also founded by Thorkil.
Jean-Marc Borello: Groupe SOS, France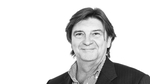 Jean-Marc Borellois is CEO of Groupe SOS, a group of public service organisations and social businesses that bring a holistic approach to help integrate at-risk groups. Based on a fair economic model, Groupe SOS acts in many fields such as support for disabled people, social and professional rehabilitation, judicial protection of children, and fair trade.
His new way of delivering social services, combining economic efficiency and social utility, has influenced public policy and created the legal and financial space for citizen organisations to thrive and compete with the business sector. Groupe SOS has nearly 7,000 employees in 270 facilities and services in France, and Jean-Marc now intends to extend his approach globally.

Eva Marszewski: Peacebuilders, Canada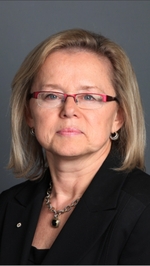 In 2002, Eva Marszewski founded Peacebuilders International, which uses peace-building circles, facilitation and conflict management training to educate and promote civic engagement by empowering high-risk communities to address youth violence, establish mentorships, and build positive community relationships.
She is partnering with schools, universities, police, the Canadian courts and community organisations to inculcate the values of respect, peace and the critical importance of community. Rather than be sent straight to courts or jail, which can often lead to greater anti-social or criminal behaviour, Eva's approach allows youths to talk out their differences, take responsibility, and make amends for their wrongdoings through a network of community supports.
Faustino Garcia Zapico: UTE Villabona, Spain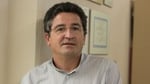 Faustino Garcia Zapico has dedicated his life to the population that he considers the most excluded and mistreated, prisoners in his native Spain. In Spain, within three years of release 60% of prisoners re-offend, often with a more serious crime.
Using an alternative prison model, which immerses prisoners in an education environment that teaches skills and values such as empathy and kindness, Faustino has created micro-societies in which inmates live as they would outside the prison walls. This has achieved a radical reformulation of the roles of the guards and inmates. The programme has resulted in a huge reduction in the rate of prisoners re-offending upon release.
Andreas Heinecke: Dialogue in the Dark, Germany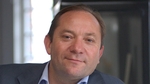 Andreas Heinecke is the creator of ''Dialogue in the Dark'' which aims to break down the barriers between those who are blind and those who are not. Dialogue in the Dark is an experience of total darkness where, led by blind guides and trainers, one learns to communicate totally reliant on your other senses.
This challenges participants and confronts them with their own limitations. The role reversal of the blind guides being the ''sighted'' ones demonstrates their capabilities, capabilities that might not ordinarily be appreciated. Dialogue in the Dark has spread to 30 countries, with 6 million people experiencing being out of sight for an hour or more.
Madeleine Clarke: Genio, Ireland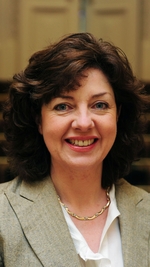 Madeleine Clarke established the Genio Trust to combine and manage government and private investment to achieve and scale solutions to social problems, reforming social services to become more cost-effective and tailored to individuals' specific needs. Operating in the fields of disability, mental health and older people with dementia, Genio are now exploring the children's area.
Understanding that philanthropists and private investors may not be in a position to gauge which projects would best serve those they are trying to help, Genio provides opportunities that offer value for money and lasting impact. By developing a deep understanding of each field, and encouraging innovation, programmes are scaled through financial support, expertise and evidence of what is most effective.
Vickie Cammack & Al Etmanski: PLAN, Canada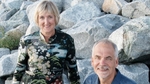 Vickie Cammack and Al Etmanski are based in Vancouver, Canada. Upon the birth of their daughter, who had Down syndrome, they came face-to-face with the question that all parents of children with disabilities face ''how will my child survive in this world when I am gone?''
This thought crystallised into PLAN (Planned Lifetime Advocacy Network), which was established in 1989. The aim of PLAN is to prepare and support people with disabilities in later life and to afford everyone access to a good life. From PLAN emerged an online support system called Tyze, where private secure networks were created for the carers and those looking after elderly relatives.
* Post event participant