The news that the relatives of the Bloody Sunday victims had waited over 38 years for finally arrived in June 2010.
A public inquiry by Lord Saville declared all the victims to be innocent, prompting an apology in the House of Commons from British Prime Minister David Cameron.

There were cheers from the crowd that gathered outside Derry's Guidhall as the families relayed the news and, later, as they watched Mr Cameron's apology on a big screen.

The longest-running inquiry in British history found that the events in Derry on 30 January 1972 were "unjustified and unjustifiable".
The hurt caused by the events of that day in 1972 was amplified by the anger stemming by the British government's first inquiry.
The Widgery inquiry, which has now been discredited, exonerated the British paratroopers and said that first shots had been fired at the soldiers.
However, Lord Saville said that the victims were unarmed, posed no threat and the first shot was fired by the British Army.

The Saville inquiry said the casualties were down to the soldiers "losing their self-control".
A memorial service was held in Derry over the weekend to mark the 40th anniversary of Bloody Sunday.
It came as some relatives are still seeking prosecutions against the soldiers involved.

"David Cameron's apology, I was so excited about that. I thought there would be prosecutions, but nothing really happened," said Kate Nash, whose teenage brother William was killed.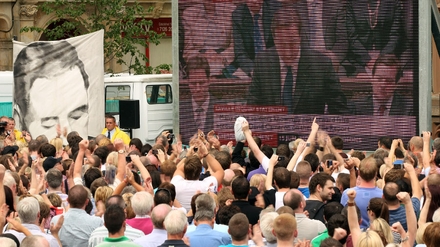 John Kelly, brother victim Michael Kelly, said the Saville report had completely exonerated the victims and he described it as a major victory for the families.
Mr Kelly said: "No one in their wildest dreams expected us to achieve what we achieved."
He said the report was a watershed moment, though the majority of families want to see the soldiers responsible for the shootings prosecuted.
Mr Kelly said the Public Prosecution Service and the Police Service of Northern Ireland were currently considering the Saville findings.
Read the full report from the Saville Inquiry
Former Taoiseach Brian Cowen said truth had been set free
Sinn Féin's Martin McGuinness discusses the report findings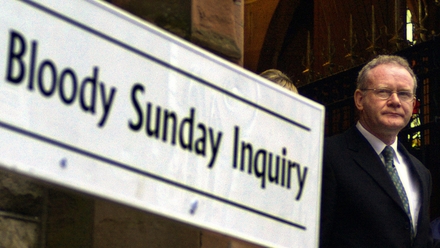 Brendan Wright reports that the relatives did not expect the British Government's response
Bishop Edward Daly gives his reaction to the report