The Crawford Art Gallery has secured a valuable addition to their national collection with the acquisition of a painting by leading Irish 20th century painter Seán Keating.
'The Window' was painted in 1924 and depicts the artist's wife, May.
It brings to 13 the number of paintings by the historically important Limerick painter within the collection in Cork.
Mr Keating (1889 to 1977) is best known for his depictions of the Irish War of Independence and Civil War, including 'Men of the South' and 'An Allegory'.
Though painted the same year, 'The Window' marks a departure from these political subjects being a gentle and affectionate depiction of his wife seated at a window reading.
May was a socialist, feminist and human rights campaigner.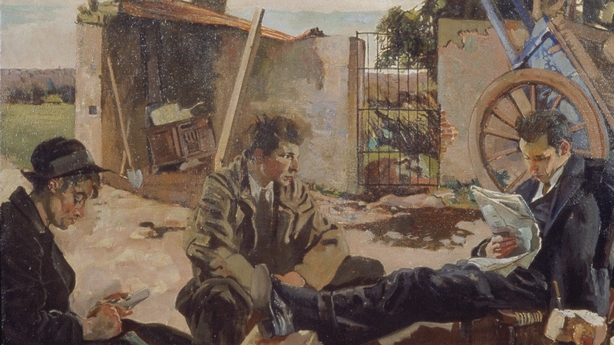 As well as acting as the personal secretary to suffragette Hanna Sheehy-Skeffington, she also campaigned in the 1950s for the free maternal and infant medical services then being proposed by Health Minister Noel Browne.
Mr Keating's biographer, Dr Eimear O'Connor, says that while May sat for her husband as a model, she never wanted to be depicted in his paintings for her politics.
The large painting was acquired at auction from a private seller in the UK with support from the Department of Tourism, Culture, Arts, Gaeltacht, Sports and Media.
The painting had originally been purchased in 1948 directly from the artist and has not been seen publicly in almost 100 years.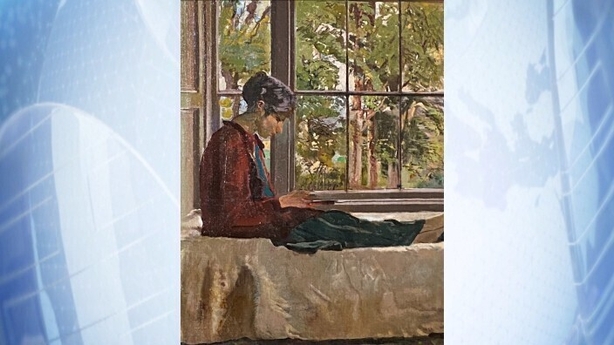 Speaking at the unveiling today, Tánaiste Micheál Martin described Seán Keating as an iconic Irish artist who "has been pivotal in capturing the difficult journey taken to achieve the Irish State".
He said the painting "was first shown in 1924 at the Aonach Tailteann - the sporting and cultural festival held to showcase the strengths of a new national drawing on its proud history, culture and traditions. So as we approach the end of the Decade of Centenaries, it is fitting that the Crawford Art Gallery can put this wonderful artwork on public display".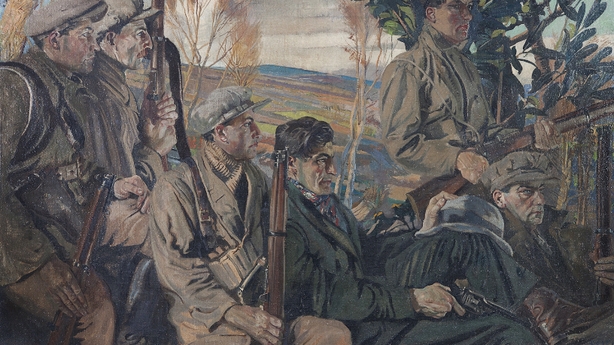 Mary McCarthy, Director of the Crawford, said the work adds a new dimension to the Seán Keating collection at the gallery.
"Its subject matter is tender and timeless and it is very modern in nature, despite being 100 years old in 2024.
"We look forward to seeing it on public display and to seeing our audiences engage with it", she said.
The painting will go on display to visitors this Monday, 13 November.