The M28 motorway, which will connect the port of Ringaskiddy in Cork harbour with the Jack Lynch Tunnel and the M8 Cork-Dublin motorway, is on schedule to be completed by 2030, according to M28 Project Engineer Finola O'Riordan.
The 12km motorway construction project was given planning permission by An Bord Pleanála in June 2018.
A group of local residents called the M28 Steering Group challenged the planning board's decision in the High Court, but in December 2019, the court dismissed the group's judicial review proceedings, clearing the way for work to begin on the project.
Enabling works, site clearance and archaeological excavations have been under way for around two years.
A main contractor for the project is expected to be appointed by the end of next year, with actual work on the construction of the motorway due to begin in early 2025.
There will be some disruption during construction of the motorway, but the schedule will be shaped to keep disruption to a minimum, Finola O'Riordan told RTÉ News.
"We have managed a lot of works in Cork in recent years - Dunkettle [Interchange], Bandon/Sarsfield [overpasses] - and we have dealt with all the traffic management," Ms O'Riordan said.
"We are looking at the buildability of the works all the time and we review it and we are mindful of keeping traffic moving."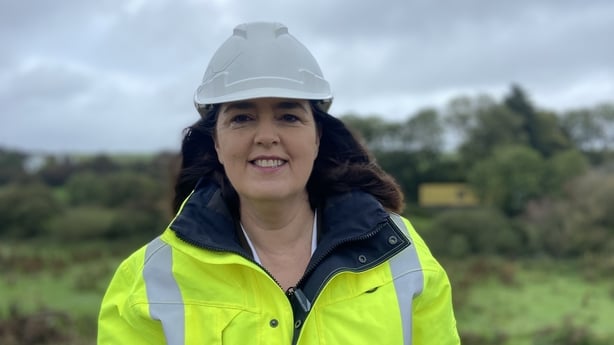 She said the M28 will be hugely beneficial to the city and the region once it opens, both from a safety and an economic point of view.
"Businesses have been waiting for this for over 20 years, really," Ms O'Riordan said.
"It is of huge benefit to the city to move the port facilities out of the city centre [to Ringaskiddy]. What it will deliver for that and for housing has huge implications for the region as a whole, and for industry in the strategic employment zone," she said.
---
'Exciting' archaeological discoveries made along M28 motorway route
---