Speculation about a visit by the US President to his ancestral home place in Co Mayo has generated big excitement in Ballina.
Mr Biden's great, great Grandfather, Edward Blewitt, left the town for the US, over 160 years ago.
Joe Biden visited Ballina in 2016, when he was serving as Barack Obama's Vice President. He returned to Mayo the following year, to turn the sod on a new Hospice building in Castlebar.
He has publicly pledged to return to the area several times since becoming President.
A number of his relatives on the Blewitt side of his family still live in the area and have maintained regular contact with their cousin over the years.
They haven't received any official confirmation about a possible visit next month, but are hoping that they may get a little more clarity when they visit Washington for the St Patrick's Day celebrations, later this week.
Locals expect that formal details about the US President's travel plans would only emerge shortly before any visit.
But the town is anticipating his arrival and looking forward to the exposure it would bring to the region.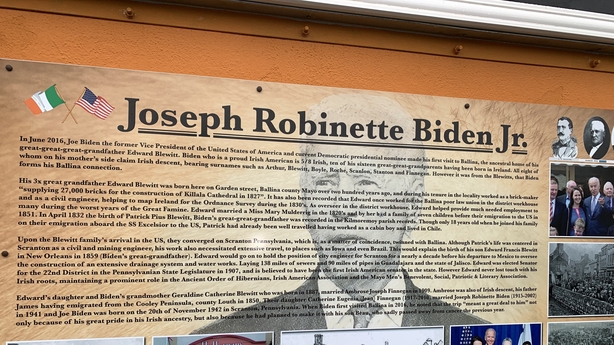 This afternoon, local artist Padraig "Smiler" Mitchell visited a mural of Mr Biden, which he painted in 2020, to review his work ahead of next month's expected visit.
"We decided to do it for Joe, seeing as he's one of our own from the county…It's had a bit of weather over the years, it's there three years now, [but] we'll give it a little touch up before he comes, to make it look good for him."
A short distance away, at Heffernan's Fine Foods, photos of Mr Biden's visit there in 2016 are proudly displayed.
"He was here with us in June 2016, with 16 of his family upstairs for a meal," remembers Anthony Heffernan.
"Mr Biden had chicken Caesar salad, made by his own chef, while the rest of his family went for lasagne or burgers.
"He insisted on us coming up and sitting down with him and talking to him about the town and what it was like in previous centuries. I couldn't get over how easy-going he was."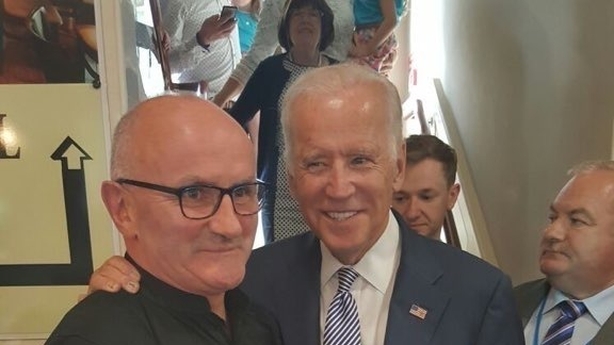 Mr Heffernan has no doubts about the impact a Presidential visit would have for Ballina: "To this day we're still getting people coming in from America asking us is this where Joe Biden ate? It has to be good for the town."
And that benefit would have a particular relevance for Ballina in the year that it marks the 300th anniversary of its establishment.
Anne-Marie Flynn of Ballina 300 says everyone is keeping their fingers crossed that the trip will materialise.
"It would be really special if President Biden were to visit and be part of those celebrations, so we're really hopeful he'll come.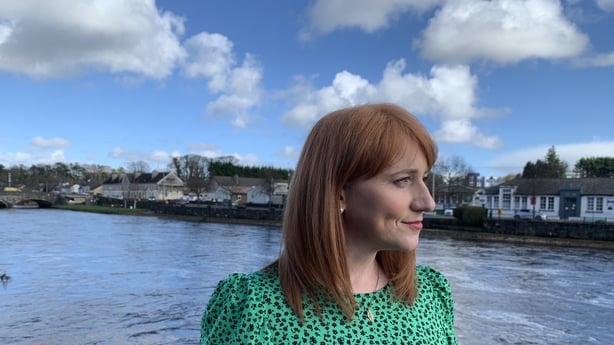 "We're really keen if he comes over, to hold a public event to mark the occasion, as part of the Ballina 2023 celebrations," says Ms Flynn.