Hundreds of people have attended an event in Castlebar, Co Mayo, tonight to commemorate those who died in the Tuam Mother and Baby Home.
The names of the 796 infants and children for whom there are no burial records were read out by people who gathered along the shores of Lough Lannagh in Castlebar.
The event was organised as part of the ongoing campaign to ensure that the "significant quantities of human remains" that are buried on the site of the former home are exhumed and analysed.
Campaigners say that while the Government has passed legislation to allow this to happen, the appointment of a director to oversee the process is not happening quickly enough.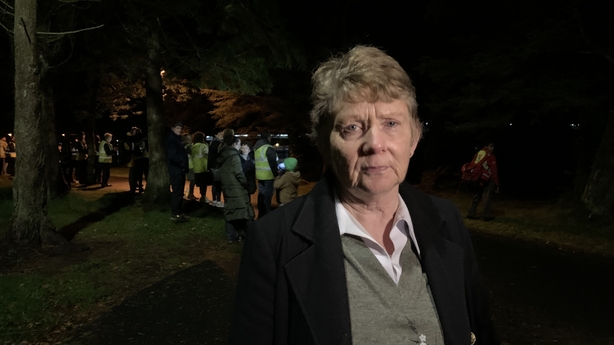 Catherine Corless, the historian whose work uncovered the burial of infants in chambers at the mother and baby home, said she was disappointed that yet another event had to take place to try and spur the Government into action.
She described tonight's commemoration as "overwhelming" and paid tribute to the hundreds of people from around Co Mayo who turned out to take part.
Hundreds of people attended an event in Co Mayo tonight, to remember infants who died at the Tuam Mother and Baby Home. Organisers say they hope the gathering will hasten the effort to exhume and identify the remains of the 796 babies. pic.twitter.com/MaPO1thyow

— RTÉ News (@rtenews) November 12, 2022
Mrs Corless and her husband Aidan led the event, walking around the shore of the lake and hearing the names of all those for whom there are no burial records being recited as they passed by.
The event was organised to mark the fact that around a third of the mothers who were sent to the home in Tuam were from Co Mayo.
A total of 208 babies with Mayo parents are among the 796 for whom there are no burial records.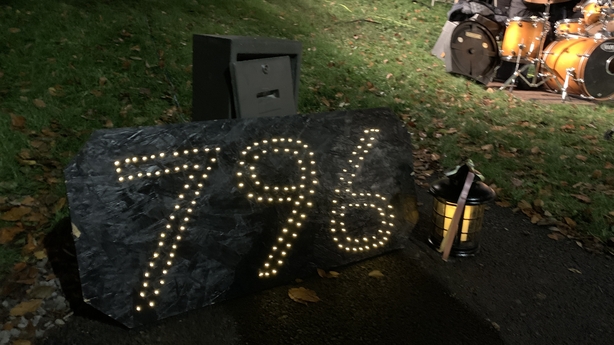 The Tuan Mother and Baby Home operated from 1925 to 1961.
In that time, a total of 802 children died at the facility. For all but six of them, there are no burial records.