A purpose-built facility to encourage the use of Irish has been opened in Galway.
It marks the latest stage in an ongoing effort to promote the language in the western suburbs of the city.
Áras Mhic Ahmlaigh is located on the grounds of one of the country's largest Gaelscoileanna in Knocknacarra.
Its opening comes almost 30 years after a small group of parents gathered to assess the interest in providing education through Irish locally.
"We had one pupil to begin with," said Gearóidín Mhic Thómais, "then suddenly we had 20 children, and then suddenly we had 40."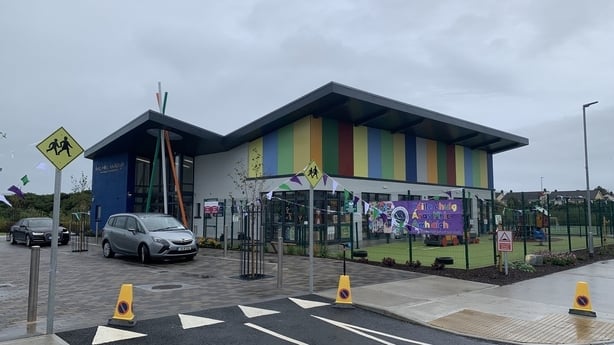 Having formed a number of classes, efforts focused on finding a home for the school. That involved utilising whatever space was available, in rooms above local shops and in a number of houses around the growing suburb.
A permanent school building was provided some years later, but it soon became apparent that the volume of pupils enrolling would necessitate a bigger location.
Eventually a purpose-built facility was completed, with additional space to develop the centre that has now opened.
Today, Gaelscoil Mhic Amhlaigh has in the region of 650 pupils enrolled.
Cathaoirleach of the school's board of management Seán Ó Leidhinn says the founders of the gaelscoil had worked for almost three decades to realise their aims.
Now they are hoping that the new centre will further boost the place of Irish in everyday life.
As well as housing three Naíonra classes, the Áras offers afterschool services and will be used at night for language classes and other cultural pursuits.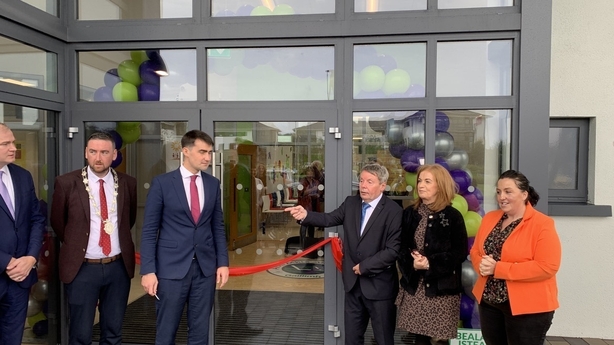 The school principal, Dairíona Nic Con Iomaire, today paid tribute to those who had supported the long campaign for Irish medium education in the area.
"It boils down to a special group of people and a spirit of volunteerism that was hugely important for all of this," she said.
She added: "They had a vision and they always believed in the concept that you had to start young children at pre-school level and to build it on from there.
"We want this now to become a building where young and old will come to zap into the Irish language again, maybe if they have left it and want to learn and build on the language that they have".