Students in Galway are staging a protest this evening, to draw attention to the lack of suitable rental accommodation for them in the city.
Organised by the University of Galway Students' Union, the demonstration is beginning on campus before travelling to Eyre Square, where an overnight sleep out will be held.
The students' union is calling on the Government and Galway City Council to take urgent action to deal with the large number of people who have had difficulty in securing housing, since the resumption of classes this month.
The university says around 300 students who were offered places through the CAO have deferred until next year.
It is understood around a third of these have cited housing issues as the reason for their decision.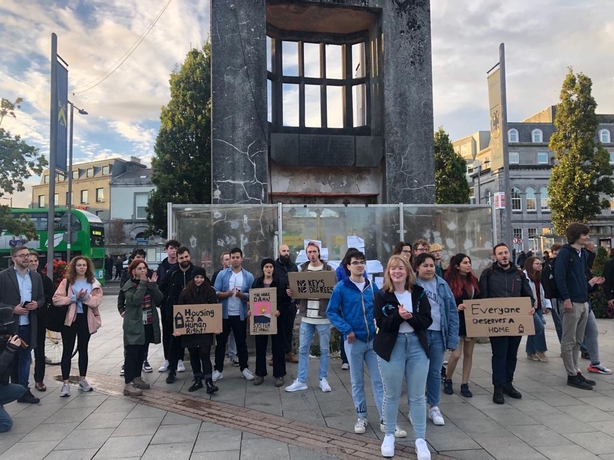 University of Galway SU President Sai Gujulla says others are dropping out of courses because they have not been able to secure accommodation.
He said others were living in hostels or commuting long distances, in order to be able to attend their lectures.
Mr Gujulla said such conditions were unacceptable and putting students under huge pressure.
University President Ciarán Ó hÓgartaigh is participating in this evening's march, in a show of solidarity with students.
He has expressed concern that the experience of third-level education is being compromised by the accommodation crisis.
Professor Ó hÓgartaigh said he hoped the university would be able to assist policymakers in devising effective solutions that would ease the situation.