A new lifeboat has been launched on Lough Neagh in memory of a local man who lost his life in its waters 30 years ago.
A new £340,000 Lifeboat Station was also declared open at Kinnego Bay on the shores of the lough near Lurgan in Co Armagh where the boat will be based.
Gary Breen was 24 when drowned in May 1992 after getting into difficulties while trying to swim ashore after his boat broke down.
His family raised £60,000 for the Lough Neagh Rescue Service after its volunteers recovered his body and a lifeboat was bought and named after him a year after his death.
But by last year the boat had reached the end of its working life and was going to be decommissioned, but it was decided to refurbish it instead.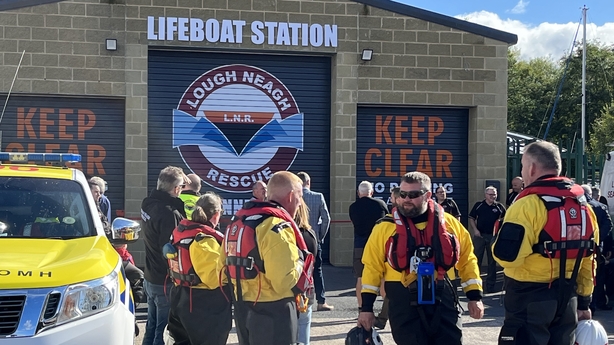 The work was carried out by Inland Inflatable Boats Ltd in Sligo, which also provides boats for the Irish Coastguard, at a cost of £85,000.
The Department of Agriculture, Environment and Rural Affairs (DAERA) at Stormont provided all funding for the new lifeboat station, as well as around half the cost of boat.
The new look Gary Breen was launched this afternoon as his parents, sister and other relatives and friends who were with him on the day he drowned looked on.
Just hours later it was dispatched on its first job after the station received a call about someone being injured on a boat on the lough.
Mr Breen's sister, Lisa McGeown, said it was an emotional and proud day for his family.
"It means the world to us," she said.
"His name is still there and his name is still being spoken and that means the world to us. It keeps his memory alive and that is very important," she added.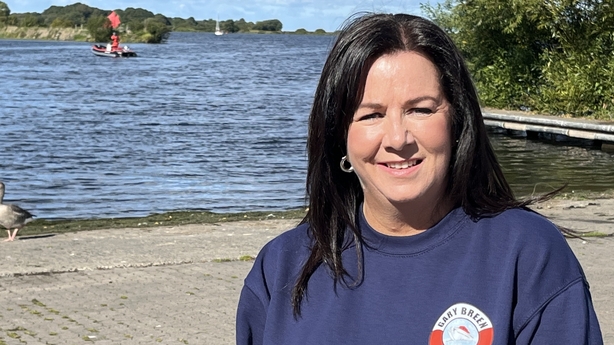 The ribbon on the new Kinnego Lifeboat Station was cut by Minister of Agriculture, Environment, and Rural Affairs Edwin Poots.
"All of the work you do is done on a voluntary basis and we couldn't provide the services being provided," he told the crew, local councillors and many of those who helped to raise funds.
The DUP minister added: "It's really down to you and what you do and the courage you have for others who are out on Lough Neagh.
"I just want to say a hearty congratulations to everyone who has been involved in this community service over the years, for every fundraiser, for every volunteer who goes out on to the sea, for every member of the team who's up here, it's all a team."
Lough Neagh is the largest freshwater lake in the British Isles covering an area of 383 square kilometers with a longest length of 30.5km and narrowest width of 12.1km across the middle.
The lake has a mean depth of 8.9 metres.
There are three volunteer rescue services, on the eastern shore at Kinnego, Ardboe on the western shore in in County Tyrone and the mouth of the Six Mile Water on the northern shore in County Antrim.
The crew in Kinnego currently has 21 members and the kit for each of them costs around £2,000.
"We really rely on the generosity of local people, fundraisers and businesses to be able to but all the equipment we need. Without that support we simply couldn't exist," says Philip Smyth, the director of the station.
The team was called out a record 57 times last year and has responded to more than 30 call outs so far in 2022.