The Port of Cork has officially opened a new cargo terminal at Ringaskiddy in Cork Harbour.
Built at a cost of €89 million, it is one of the most significant investments in marine infrastructure in this country for more than a century.
The new Cork Container Terminal is 360 metres in length and offers a depth of 13 metres.
This means it can accommodate bigger container vessels than any other port in the country.
It took four years to develop on a 39-hectare site.
The container terminal is equipped with two Liebherr 50-metre cranes and eight straddle carriers, operating around the clock.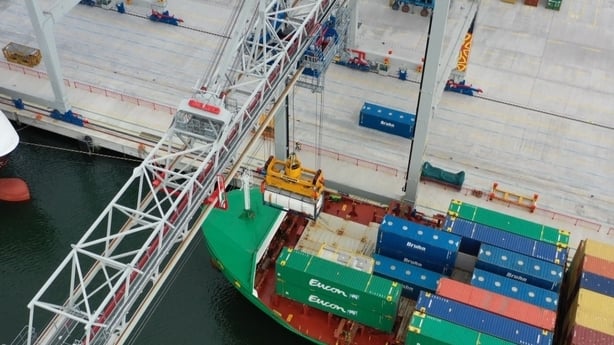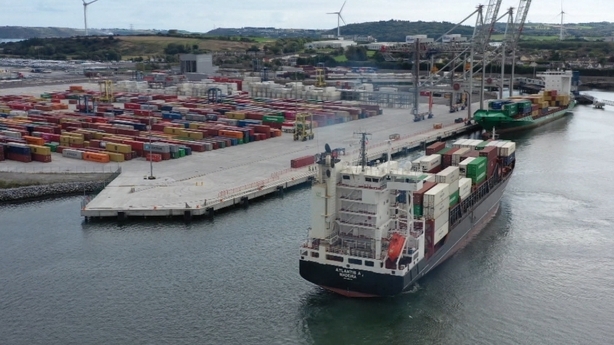 The significance of the new container terminal is that 90% of Ireland's imports and exports arrive and leave by sea.
This development considerably increases the amount of that traffic which Ringaskiddy and the Port of Cork can handle.
It also offers scope to cater for the expansion of Ireland's trade into the future.
The Cork Container Terminal was opened by Minister for Public Expenditure and Reform Michael McGrath later this afternoon.
It is the biggest single investment in the Port of Cork in its 250-year history, but it will not be fully operational until the completion of the new M28 motorway to connect Cork City and the lower harbour, the final piece of a jigsaw to provide a high-quality road network between the ports of Belfast, Dublin and Cork.