The 100th anniversary of a major battle during the Civil War has been marked at a ceremony in Co Sligo.
Six anti-treaty IRA members were shot dead by Free State forces during the attack on this day, a century ago.
It happened during a time of considerable unrest in the area.
During late summer and early autumn of 1922, the Civil War inflicted a heavy toll on Co Sligo.
Rngagements between pro and anti-Treaty forces resulted in almost 50 fatalities in the county over four months.
Following Republican gains across several parts of the region, Free State forces were determined to act.
A total of six men - Seamus Devins, Brían MacNeill, Patrick Carroll, Joseph Banks, Harry Benson and Thomas Langan - were all captured around Ben Bulben.
Over a number of hours that day, all were executed and their bodies left on the side of the mountain.
The men ranged in age from 17 to 37.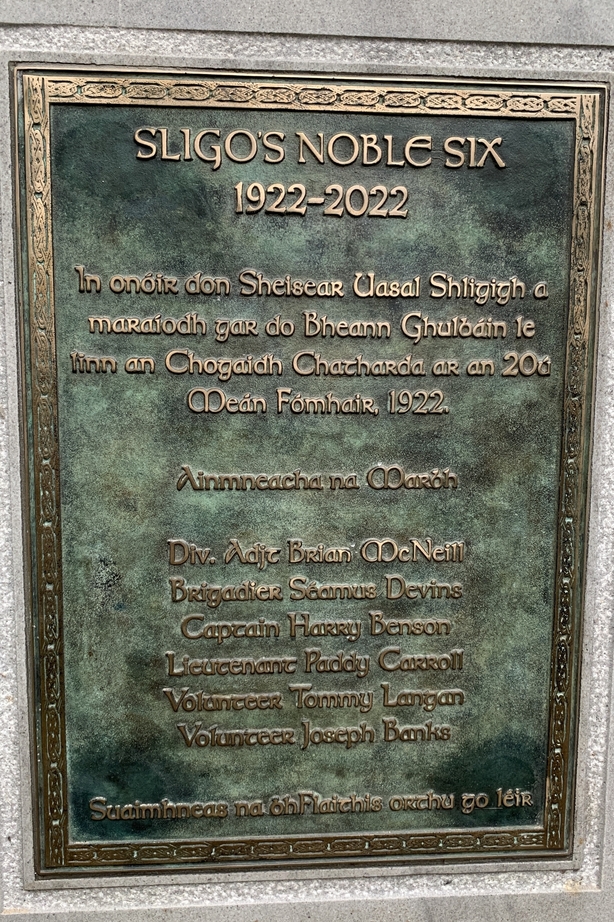 Today, exactly a century after the events of 20 September 1922, locals and their descendants gathered to remember them.
Among them, two former TDs, Dr Jimmy Devins and Senator Michael McDowell, whose grandfather and uncle respectively were killed on the day.
After a number of speeches, a special plaque was unveiled in honour of the six men.