A community in west Cork, synonymous with lifeboat rescues for more than a century, has unveiled a sculpture to all those who lost their lives at sea.
Croí na Mara was unveiled overlooking the harbour in Baltimore. The title means heart of the sea, and the sculpture features two waves coming together in a heart shape, to capture the power and energy of the sea.
Copper rings of varying sizes represent people who have died at sea. The rings are drawn up towards the sky through heartstrings in the centre of the waves.
Croí na Mara was created by local artists Helen Walsh and Paddy McCormack and is made from bronze, copper and stainless steel.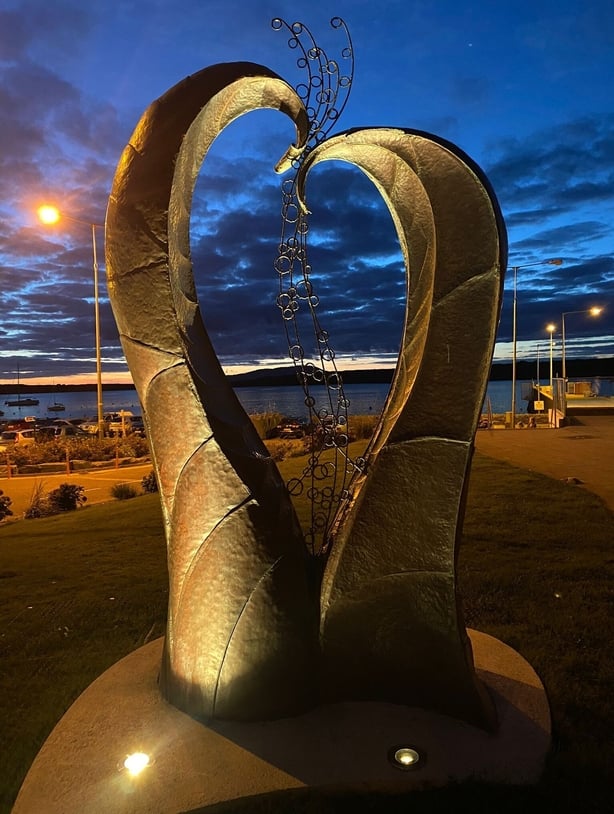 Baltimore Community Council began fundraising for the project before the pandemic in 2020. The total cost was €37,000. The council received some financial support from BIM, but most of the funds came in the form of small contributions and were received from all over the world.
Retired Baltimore RNLI Lifeboat Coxwain Kieran Cotter officiated at a ceremony to unveil the sculpture.
Kieran Cotter has been involved with the lifeboat there for 45 years.
There has been an RNLI lifeboat in Baltimore for more than a century. The crews have been honoured internationally for the bravery they have shown in many dramatic rescues.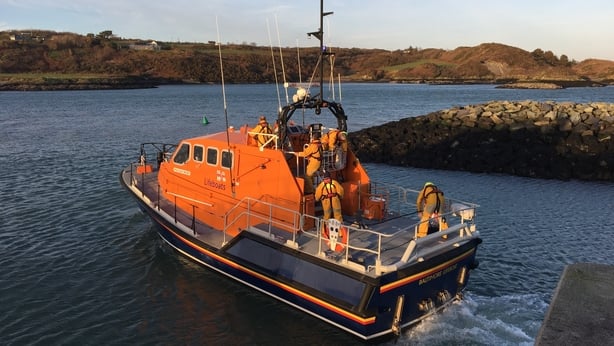 Baltimore Community Council member Colin Whooley told RTÉ News: "We wanted to create a memorial where people could come to reflect, contemplate and remember those lost at sea."