Tributes are being paid to Brother Kevin Crowley who will retire at the end of the month.
The 87-year-old devoted his life to the poor.
He founded the Capuchin Day Centre on Bow Street in Dublin in 1969.
Since then, the Day Centre has provided hot meals, food parcels, clothing and day care facilities for people who are homeless and in need.
In August 2018, Pope Francis visited the Centre during his visit to Ireland.
Brother Kevin told the Pope that from humble beginnings of providing 50 meals a day, it was providing over 800 meals by 2018.
Brother Kevin said the primary concern each day was the dignity and respect of each person attending the Centre.
On 21 December last year, the Centre handed out around 3,000 food vouchers to help people over the Christmas period.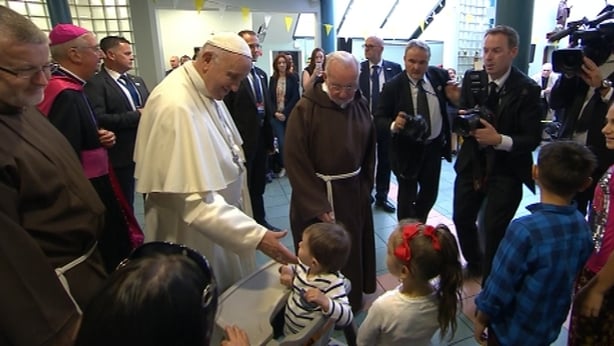 In a statement, the Archbishop of Dublin commended Brother Kevin for his work and congratulated him on his retirement.
Archbishop Dermot Farrell said Brother Kevin's work with staff and volunteers transformed the lives of those who availed of the services at the centre.
"One can only marvel at the many people he personally served. He was able to see Christ in the people he met. His was a love that reached out," he said.
Brother Kevin is expected to return to west Cork where his family is based.
His final day at the Centre will be on Friday, 19 August.