Part of Belfast's historic Victorian Crumlin Road jail is to be transformed into a whiskey distillery.
The cells of the prison opened for inmates in 1845 and closed for the last time in 1996.
During the Troubles it housed republican and loyalist paramilitaries and was the scene of many disputes and protests.
The Belfast Distillery Company is investing £22m to transform the prison's A Wing to produce McConnell's Irish Whisky, which was one of Ireland's leading whiskey brands from 1776 until it ceased being made in the 1920s.
It was relaunched in the US in 2020 and is on sale across north America, Europe, Australia and China.
All the cells on the three floors of A Wing are being demolished to create a space large enough to accommodate the distillery equipment and visitor centre.
The project, backed by a number of US investors, will create 49 jobs and inject an an estimated £1.7m of additional annual salaries into the local economy.
Stormont's Department of Infrastructure has provided the company with a lease to develop the distillery in the historic Grade-A listed building.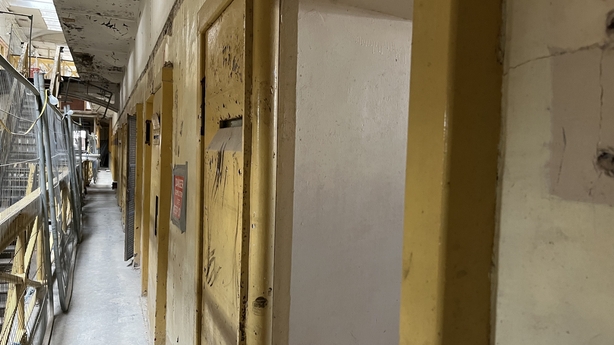 "The historic Crumlin Road Gaol setting will enhance this regeneration project and help to maximise its economic, social and environmental benefits to the local and wider community," said minister John O'Dowd of Sinn Fein.
Inmates at Crumlin Road included Eamon De Valera, who spent a month in solitary confinement in 1924 for entering Northern Ireland illegally.
Former IRA leader and Stormont's former Deputy First Minister Martin McGuinness spent a month there in 1976 charged with IRA membership.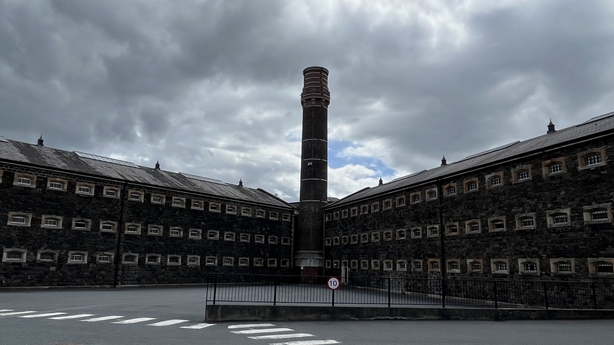 Former First Minister and DUP leader Peter Robinson was detained a number of times for involvement in protests against the Anglo Irish Agreement.
Seventeen people were executed in the jail, the last in 1961.
They included 19 year old Belfast IRA member Tom Williams, who was hanged in 1942 for killing a police officer.
Following extensive renovations after it closed in 1996 part of it re-opened as a visitor attraction and conference centre.
John Kelly, the man behind the project to produce it in Belfast, went to school in St Malachy's College, just on the other side of the prison wall.
"This is very much a dream project for me," said the CEO of the Belfast Distillery Company.
"Belfast was actually bigger at one point that either Dublin or Cork in the distillation of Irish whiskey, but we haven't had an Irish whiskey distilled in the city since the late 1930," Mr Kelly said.
"So this project is special to us because we're bringing the distilling of Irish whiskey back to Belfast," he said.
While Sinn Féin and the DUP are at loggerheads at Stormont, three ministers today joined forces for a tour of the facility.
Four American investors also took part, and said the current political stability was not a deterrent.
"Businesses like stability, but also business is adaptable, and there's instability here, but in many other places as well," said Joe Babiec from Boston, managing director of McConnell's Whisky.
"What's been important to us is throughout our journey, which for me it's been six years now, we've had unwavering support from the political community, from the local community, from the business community to help move this project forward," he added.