Westbound lanes on the M6 motorway have now reopened at Ballinasloe, according to gardaí, following a collision involving two lorries earlier this evening.
Eastbound lanes will likely remain closed overnight as emergency services work to clear debris from the road following the incident.
It happened on the eastbound lane between Ballinasloe and Athlone, close to Junction 14, around 6pm.
One person was taken to University Hospital Galway, where he is being treated for injuries sustained.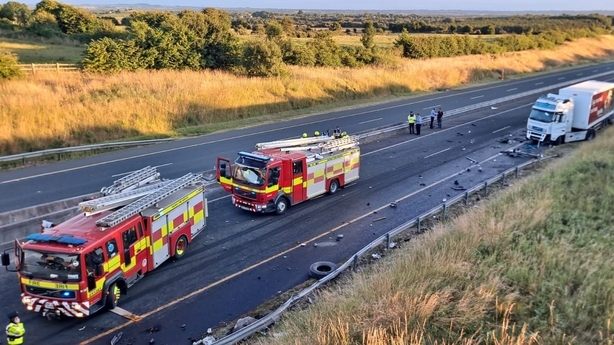 Motorists are being asked to avoid the area.
Eastbound traffic is being diverted at Junction 14 and motorists are asked to take the R446 to Athlone, where they will re-enter the motorway at Junction 13.
The collision led to lengthy delays for motorists travelling home after today's Galway Races meeting in Ballybrit.