Billboards depicting a missing Mayo woman have been erected at a number of locations around the county, in an effort to achieve a breakthrough in the case.
The family of Sandra Collins has reiterated an appeal for information about their sister.
It is suspected she was abducted and murdered over 20 years ago.
Ms Collins was last seen leaving a takeaway in Killala, on the night of 4 December 2000.
In the days that followed her disappearance, a fleece jacket belonging to the 28-year-old was found on the local pier but her body was never recovered.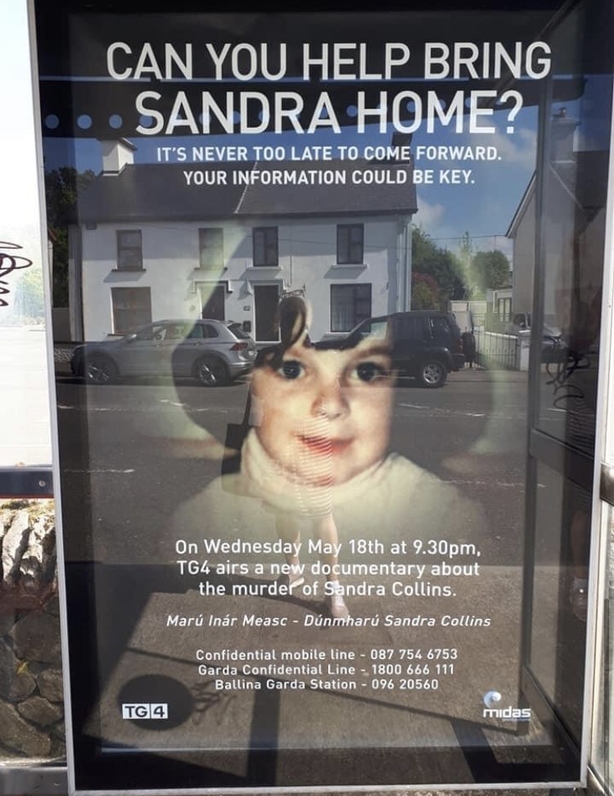 The latest appeal comes as TG4 is due to screen a documentary tonight on the Collins family's ongoing search for answers.
Gardaí say the investigation into her disappearance remains active. Detectives have made a number of appeals for information, believing that there are people who have knowledge that could assist the inquiry.
The Collins family has used the proceeds of an online fundraising campaign to purchase advertising space in Castlebar and Ballina seeking assistance from members of the public.
The billboard ads emphasise the possible importance of any new information in helping to solve the case.
Marú Inár Measc will be broadcast on TG4 at 9.45pm.