A Killarney-based company has installed 2,000 solar panels on the roof space of its manufacturing base in the town which it says will provide it with a quarter of its electricity needs.
Tricel Group, which employs more than 500 people throughout Europe, manufactures storage tanks and other products for the construction industry.
It was established in a laneway in Killarney almost 50 years ago and currently its operations comprise 12 companies across Europe, with manufacturing operations in six of these sites.
Its products are supplied to more than 50 companies worldwide.
Taoiseach Micheál Martin visited the company's headquarters in Killarney today to mark the beginning of its sustainability and expansion programme.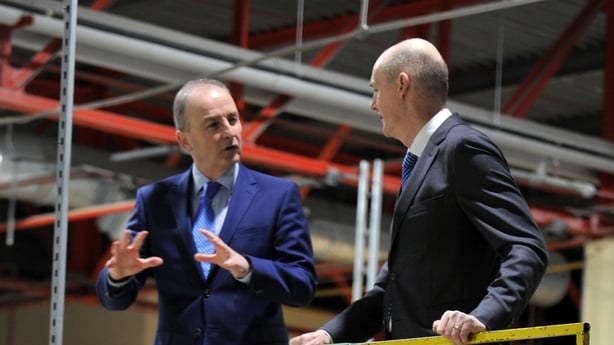 In addition to the installation of the 2,000 solar panels, Tricel Group has also installed six invertors, to turn energy into power, and three heat pumps.
The company said the total reduction in emissions from this combined Solar PV and heat pump project will equate to 3.6 tonnes of carbon dioxide per year, equivalent to the emissions saved from powering 300 houses.
The 750kw solar panel system on the roof of the Killarney manufacturing site will provide 25% of its electricity, while the heat pumps will remove its oil dependence by 90%.
The company also said that it hopes to generate another 200 jobs within its operations over the next year.
Tricel Group CEO Mike Stack said he was proud of the company's progress.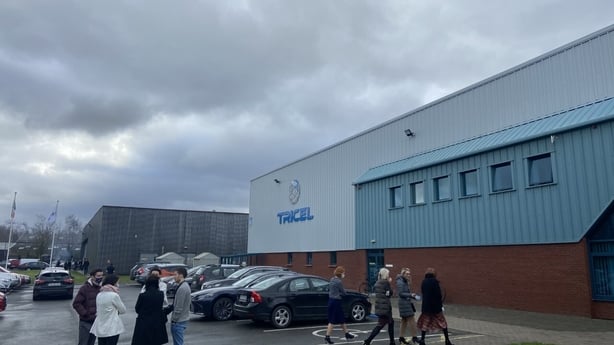 "The success we have as a company is fuelled by the dedication and commitment of our employees, who play a pivotal role in the initiatives which underpin our growth, namely innovation and sustainability," he said.
"While the past two years have been challenging for all businesses worldwide, the resilience and strength of Tricel staff allowed us to continue to supply to our customers.
"In many cases, these products and services were essential - supporting expansion projects for hospitals, defence forces, care homes, and manufacturing sites, and supporting the increase production of ventilators.
"Despite these challenges, we continued to focus on our growth plans and grew our headcount in Killarney by over 20% . As a significant employer locally, we will continue this focus on recruitment, with plans to increase our headcount by over 200 in the coming year."
Tricel is a family-run company founded by Anne and Con Stack in 1973.
The company's core markets are water storage tanks, pumping solutions, sewage treatment and wastewater tanks, construction products and the distribution of composite and lubricant products.
Headquartered in Killarney, the Tricel Group comprises of 12 companies across Europe, with manufacturing operations in six of these sites.
The Group employs over 520 people at these locations.