University College Cork is appealing to school leavers living in Direct Provision, who have applied through the CAO system to go to university, to consider applying to them for a Sanctuary Scholarship.
UCC is one of eight third-level education institutions in the country signed up to the University of Sanctuary initiative.
Its aim is to encourage refugees, asylum seekers and other migrants to pursue further education, and to foster a culture of welcome and inclusion for all those seeking sanctuary.
Since 2018, the university has awarded 25 Sanctuary Scholarships to school leavers according to Dr Avril Hutch, Director of Equality, Diversity and Inclusion at UCC.
"The scholarship is a full fee waiver and there is a bursary each month for the duration of their three- to four-year degree," she said.
"We also obviously offer the same supports that we give every other student, but it is that financial support that really enables the student to complete their studies.
"Being able to be a University of Sanctuary, and provide sanctuary for people who need it, is very important. We want to ensure that this is a safe, inclusive welcoming place for anyone who wants an education and obviously it has benefitted our university community fantastically in terms of what they bring and in terms of life experience."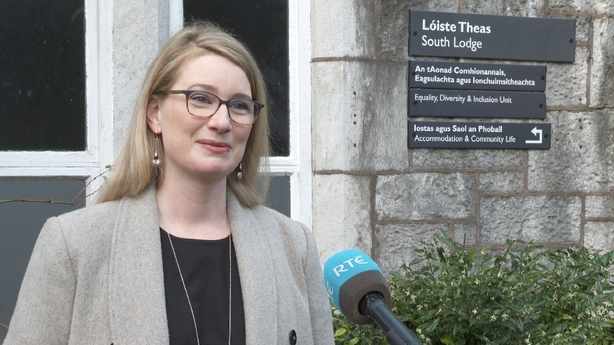 23-year-old Joan Omosefe Osayande is a final year Medical and Applied Sciences student at UCC and a Sanctuary Scholar.
Orphaned at an early age, Joan came to Ireland on her own as a 17-year-old in 2015 living in Direct Provision.
Addressing UCC's Entrance Scholarship Award Ceremony recently, the young student told how important the award was in helping her to fulfil her dreams and ambitions.
She told the gathering that without the Sanctuary Scholarship, she would not have been able to afford to accept the place she had been offered by UCC.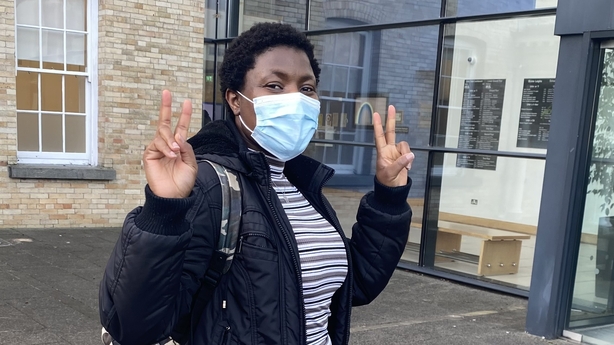 Joan said she would encourage any young refugee or asylum seeker who wants to go to university to apply for the scholarship.
"It has given me the opportunity to access things I would never have thought I would be able to access," she said.
She now hopes to pursue postgraduate studies in neuro-degenerative diseases when she finishes her degree this year.
Dr Hutch says the application process is very straightforward.
Once a school leaver has applied for a course through the CAO system, they can apply for a scholarship. The application includes a personal statement, which Dr Hutch says they will provide an academic mentor to help complete.