Staff at Northern Ireland's only dedicated hostel for vulnerable homeless women are staging a sit-in protest at a decision to close it.
They say women in crisis could be left with no place to go.
Regina Coeli House has been operating in west Belfast since 1935, but its doors are due to close at the end of next month.
The board of management of the facility, which is owned by the Legion of Mary, has said it can't afford to pay for significant repairs and maintenance.
The hostel is unique as it is the only one in Northern Ireland that caters for homeless women only.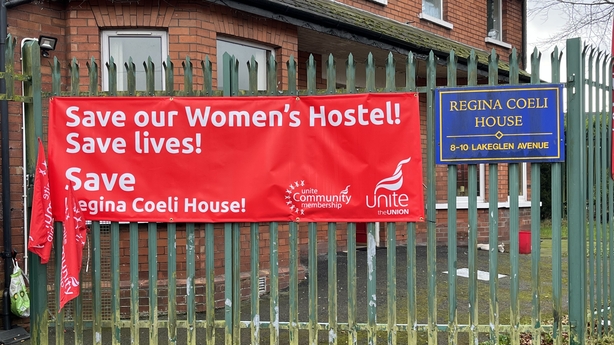 Staff say its high spiked railings offer security and protection to vulnerable women seeking sanctuary from violent men.
As well as victims of domestic abuse, it supports women who have lost their home as a result of drug and alcohol addiction, and serious mental health problems.
Victims of human trafficking brought to Northern Ireland by organised crime gangs are also regularly referred there.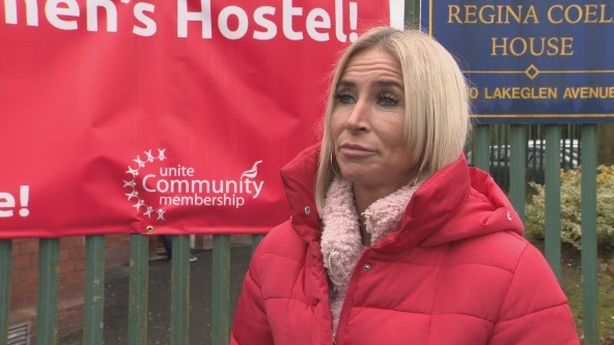 "There's nowhere else for them to go, this is the only women's hostel in Northern Ireland with these services," explains Emma McCann, one of the staff members involved in the sit in protest.
"We deal with women from eighteen years of age right up into their eighties. We've had women recently in their eighties who lost their homes through addiciton, their mental health, through abuse, even in their eighties.
"There is an absolute need for this hostel. It provides comfort, it provides safety. The gates that you see here is a safe haven for women who don't want to be found or don't want to be seen.
"I will not be backing down until those gates stay open for the women of Northern Ireland and worldwide because we get women from all over the world to come to this facility."
The hostel is funded by the Northern Ireland Housing Executive, which is run by the Department for Communities.
A special meeting of Belfast City Council yesterday unanimously backed a motion calling for a joint meeting with those two bodies and the Catholic Bishop of Down and Connor, Noel Treanor, to discuss the issue.
In a statement, the department expressed concern about the planned closure and said it will consider any proposals from the Legion of Mary, but that none have yet been provided.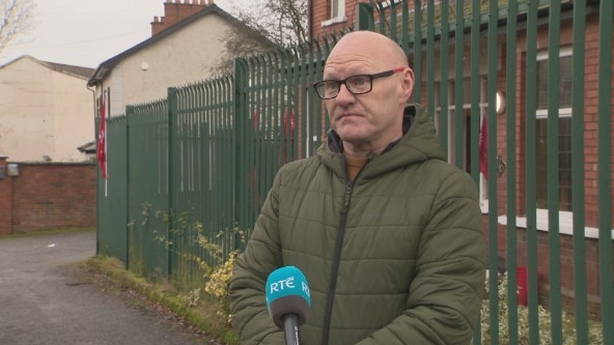 The minister in charge of the department is Deirdre Hargey of Sinn Féin. One of the local politicians supporting the protestors is the Sinn Féin MP for West Belfast Paul Maskey, who said he has not received a response to offers to engage with the Legion of Mary on the issue.
He said: "The department is willing to look at options for keeping this facility open, but it is quite clear to me that the Legion of Mary have refused to engage,I have made contact with them but they have not responded to me at this stage."
"This hostel is very important, not just for the local community but for the wider Belfast area and beyond and that's why I urge the Legion of Mary to get round the table and lets have a conversation and let's try and work this out."
Staff is being supported by their trade union, UNITE, which has called on the owners of the building to donate it to housing authorities in Northern Ireland instead of closing the doors.
"We have a clear message for the Legion of Mary," said Susan Fitzgerald, UNITE's Regional Co-ordinating Officer.
"If they don't wish to, or are not in a position to maintain the upkeep of this building that's ok, but what they need to do is hand the building over and we're calling, in that context, on the Northern Ireland Housing Executive to step in to run this service."
RTÉ News contacted the Legion of Mary seeking a response but none has yet been received.