Parents and staff at Roundfort National School in Mayo are preparing to make alternative arrangements in the event of schools not reopening on 6 January.
The rural school outside Claremorris has around 100 pupils and as they finished up for the Christmas break they took all of their schoolbooks home with them.
Principal Alan Canny said this measure was taken as distance learning may well be set to continue.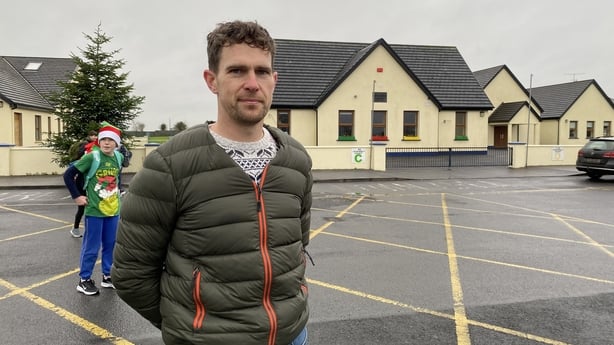 He said: "There's so much uncertainty and we're really feeling the impact of the new variant, especially in the last week or so.
"There's been a lot of absenteeism amongst both teachers and pupils. So we just have to plan for what could be another stage of home schooling."
Sharon O'Reilly said her daughter Emma was really upset leaving school today because she loved being back with her friends and teacher.
"It's been a year of ups and downs," she said.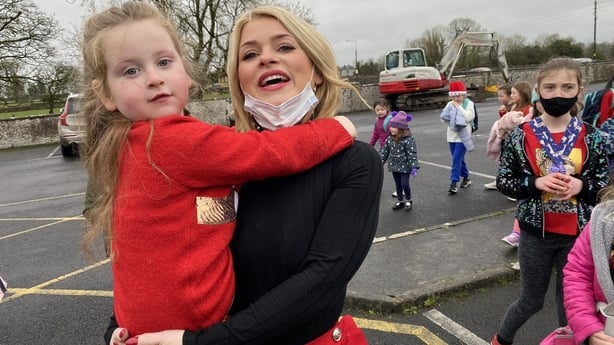 "I'm self-employed so it was lovely to spend time with the kids at home during lockdown. But they found it very hard being at home."
Sinead Peyton was picking up her twins from junior infants and has not experienced home schooling yet.
She said: "Every parent has concerns and school books have been sent home so we just don't know what the future holds.
"It's very frightening but fingers crossed the kids will be back on 6 January.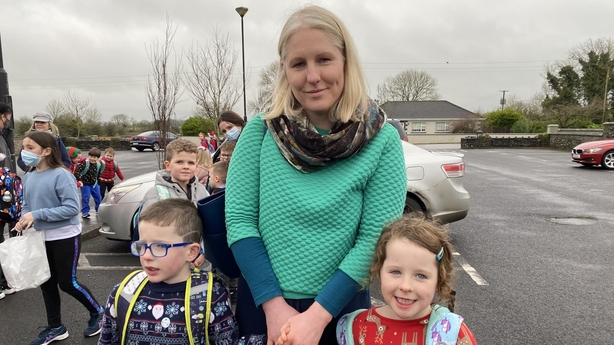 "I'm a stay-at-home mother, so I don't have the stress of making contingency plans if schools stay closed after Christmas. I feel so sorry for all the parents who go to work outside the home and are facing into more uncertainty."
The children at Roundfort National School were excited to be heading away on their Christmas holidays and many sported festive jumpers to school.
However, all agreed that they much preferred being in school with their friends and teachers and learning lessons at home.