As discussions continue at the COP26 summit this week, campaigners in Galway say the success of an environmental initiative there shows what can be achieved in a little over 20 years.
A community effort has seen biodiversity flourish in a forest planted in the year 2000.
The seeds for the Terryland Forest Park were sown in the mid 1990s, around the time of the first UN discussions on combating human interference on climate.
The COP1 talks in Berlin coincided with a local campaign in Galway to counter urban sprawl.
Communities on the east side of the city lobbied successfully for the local authority to designate 180 acres for recreational and amenity purposes.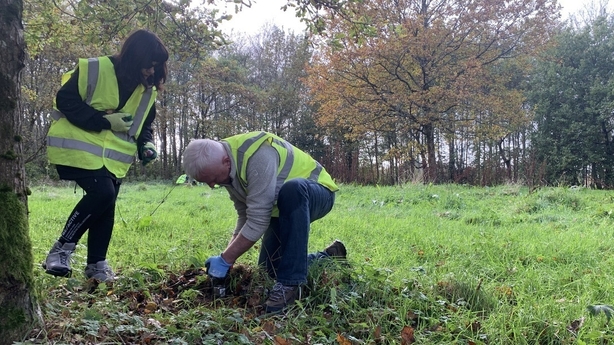 In the years that followed, volunteers set about turning fields and wetlands into a forest park.
In March 2000, around 3,000 people descended on the site to plant hundreds of native Irish trees.
Just over two decades later, the area is a haven for flora and fauna.
This morning, as the regular weekend clean-up and tending works were carried out on the site, one of the original park visionaries recalled how it began.
Brendan Smith of the Terryland Park Alliance, said people came together out of a need for green spaces for their young families.
He said that in many ways, their efforts prefaced discussions that have been taking place more recently.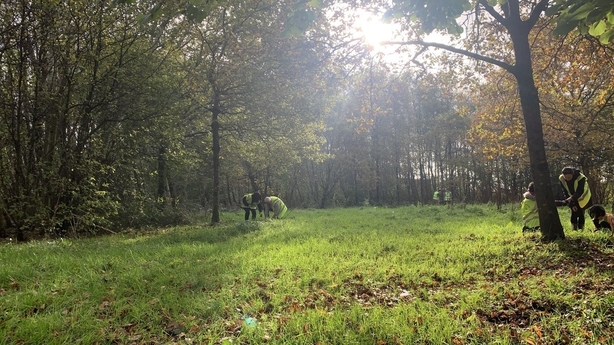 "People are much more aware of the importance of reconnecting with nature now. What you see here is the result of the work carried out in the late 1990s and the early part of the 21st century."
The park lies just a few hundred metres from Galway city centre and straddles the N6 dual carriageway over the River Corrib. But it shows what can happen in a relatively short timeframe.
Now it forms part of a wider effort to have Galway achieve the status of a 'National Park City'.
The Park City initiative would mean all future developments would have to take cognisance of the natural environment and include the abundance of "green and blue" resources [woodlands, parks and waterways] in the city into their design.
As well as promoting a sustainable, healthier and greener city, the programme encourages citizens to connect with - and work to strengthen - their local environment.
That ethos was on show in Terryland today when volunteers of all ages traversed the park to sow native flowers around the bases of the native trees that were planted in 2000.
Bluebells, daffodils and other flowers will peak through the ground here in a few months' time. Ripples from the local campaign that started just a quarter of a century ago continue to spread and expand.